The snow puts the great week of the Giro d'Italia in check
The accumulated snow on the Stelvio and the'Agnello could impede the passage of the race on these peaks of the Alps. The organization works on alternative routes.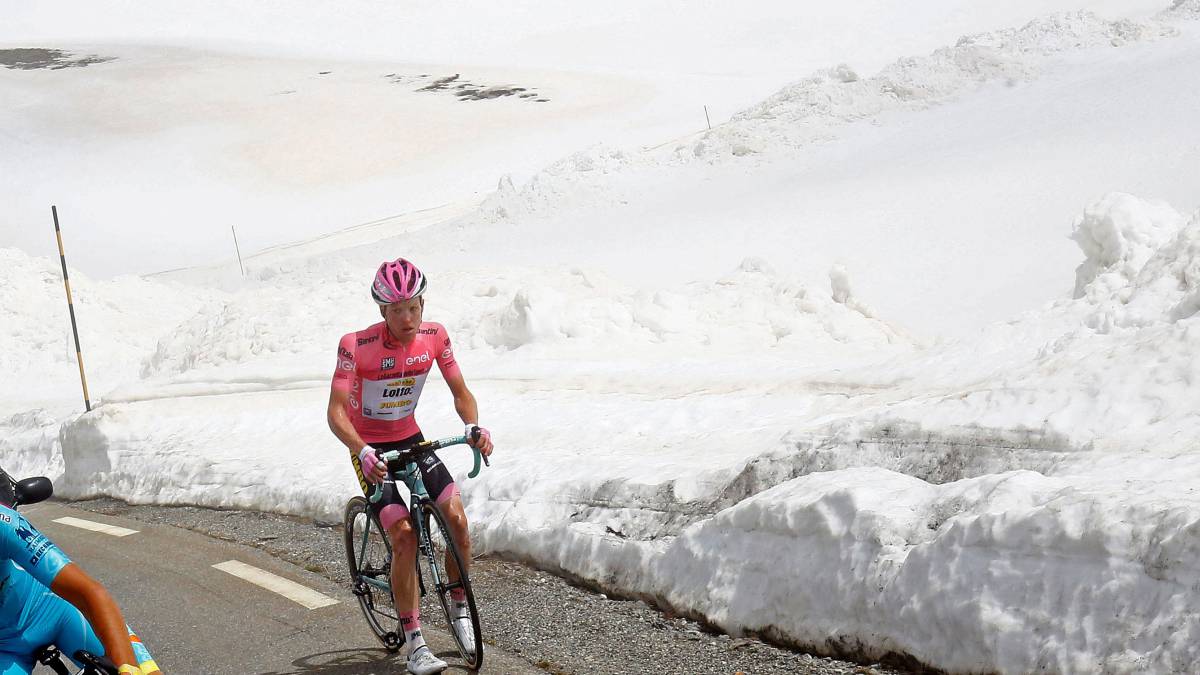 The celebration of the Giro d'Italia in October could cause a series of setbacks for the Corsa Rosa in the last week of competition. Snowfall has already started to make an appearance in some of the Alpine peaks that are included in the last week of the Giro route and that could now be canceled by the large amount of accumulated snow.
The first doubts come with the celebration of the 18th stage, of 207 kilometers between Pinzolo and Laghi di Cancano, where Campo Carlo Magno, Passo Castrini and Passo dello Stelvio will be promoted before the final climb to Torri di Fraile before the line of goal. The possibility of a snowfall falling on the Stelvio, Cima Coppi of this edition with its 2,758 meters, is worrisome, although for now the organization maintains the ascent as planned.More concern is generated by the celebration of the penultimate stage of the route, a great mountain day of 198 kilometers between Alba and the arrival on top of Sestriere with the climbs to Colle dell'Agnello, which will crown at 2,744 meters, and the Col d'Izoard , at 2,360, plus Montgenevre, before the final climb to Sestriere. In the event that the Agnello and, therefore, the Izoard could not be promoted, the organization is already working on a plan B, according to the newspaper Eco del Chisone: taking the race to Colle delle Finestre, one of the mythical peaks in recent years and where Chris Froome broke the race in 2018, before chaining the final climb to Sestriere. However, the local authorities have already told RCS that they do not have time to fix the section of sterrato present in the final eight kilometers of the climb to the Finestre.
Eco del Chisone also informs that the Giro is considering a new Plan B that would consist of a stage with a good part of the route going up towards Sestriere and making a circuit to make a second final pass through Sestriere. We will have to wait to see if the weather gives a truce and allows fans to enjoy the climbs to two of the great giants of the Giro d'Italia in the last week of the race.

Photos from as.com