The Royal Family visit Carlos Sainz's cars
Upon their arrival in Oviedo for the delivery of the Princess of Asturias Awards, the Kings and their daughters got to know the Mini, the Toyota and the Seat of Madrid with interest.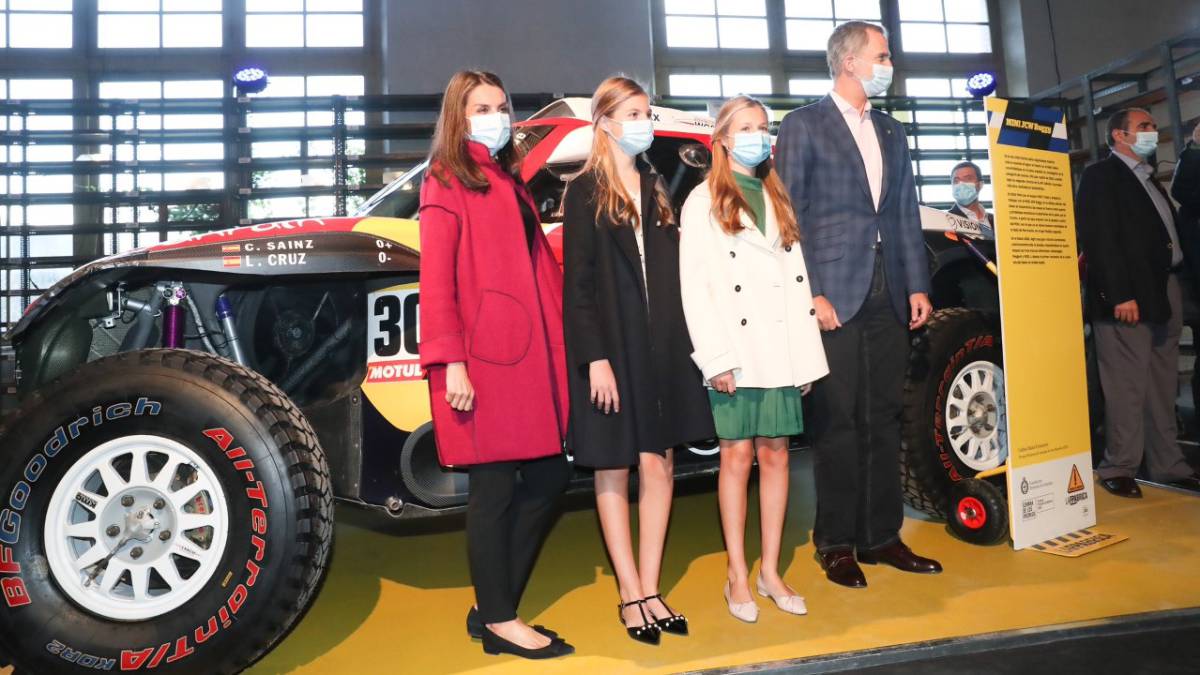 The Royal Family and motorsport go hand in hand with Carlos Sainz as the driving force behind it. The Kings and their daughters have arrived in Oviedo to preside over the delivery of the Princess of Asturias Awards, and one of the first things they have discovered are some of the cars that have marked the sports career of the two-time world rally champion and triple winner of the Dakar.
As soon as they arrived in Asturias, Kings Felipe VI and Doña Letizia, the Heir to the Crown and Infanta Sofía have visited the La Vega Arms Factory, which hosts the cultural activities organized by the Princess of Asturias Foundation on the occasion of the awards . Accompanied by the Interior Minister, Fernando Grande-Marlaska, the Asturian president, Adrián Barbón, and the mayor of Oviedo, Alfredo Canteli, among others, they showed their interest in Sainz's cars.
There are three vehicles on display, a Seat Panda, the model with which it achieved its first rally championship in the eighties, a Toyota Celica, with which it achieved its two world titles, and the Mini with which it scored its third victory in the Dakar last January. The royal family showed their interest in them and did not hesitate to pose as a preamble to the ceremony that will begin this Friday at 6:30 p.m. at the Hotel de la Reconquista.
Photos from as.com