The Renault RS20 works on all circuits
Alan Permane, sports director: "I don't see anything in Portimao that should scare us." Until now they suffered on high downforce tracks.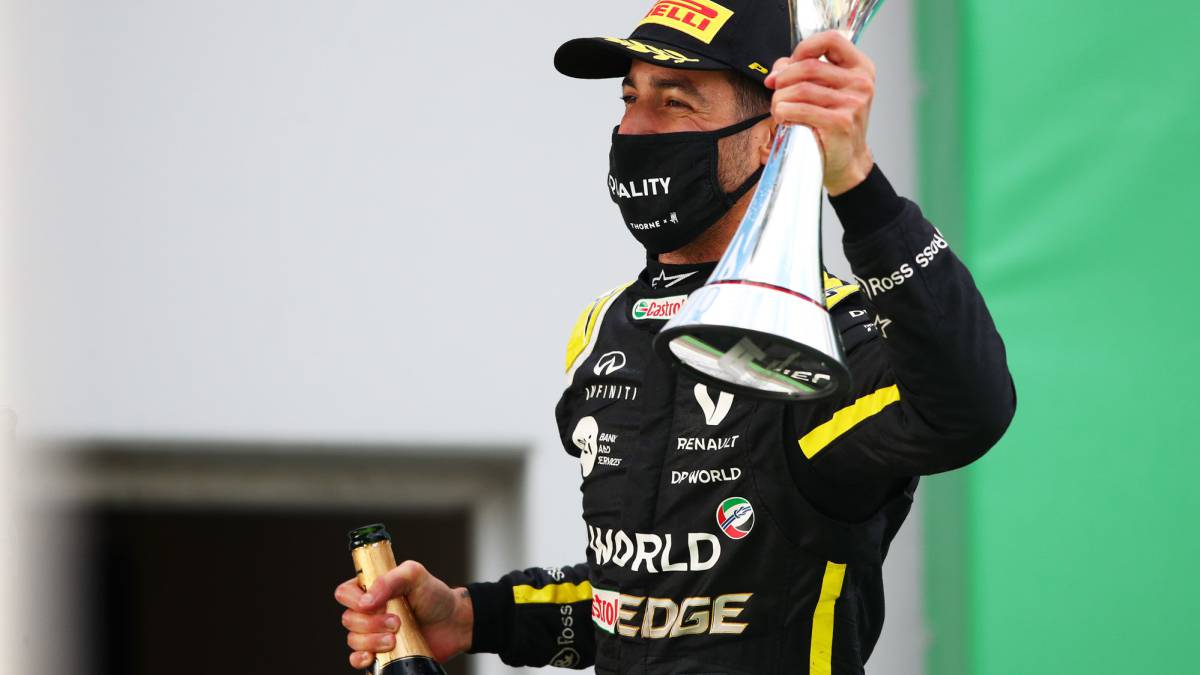 Renault made a huge leap at Silverstone with their RS20, it was perhaps the turning point for them, but they suffered a lot at Barcelona, a high downforce track. They walked out of there pointless and confused about the possibilities of their package. It was not a surprise that at Spa-Francorchamps and Monza, where very little spoiler is mounted, this season's car was with the best because it already happened last year; But it was a joy that from Mugello, Sochi or Nurburgring, tracks more similar to the one in Catalonia, Ricciardo and Ocon fought ahead. The Renault no longer suffers ups and downs, like McLaren or Ferrari, depending on the layout or the weather. And so it aims to become the third car of 2020.
Alan Permane, sports director of the Enstone team, underlines: "We are on the right trend, we have better pace in qualifying and the race than the other two cars (Racing Point and McLaren) but it will not be easy to maintain it. The positive is that the last two circuits of the season had downforce levels similar to Hungary and Barcelona and we are happy with the improvement we have made since we were there. If you look at all the races since Spa, we have scored very good points. We are second behind of Mercedes in terms of number of points since then ".
With Ricciardo fourth in the World Championship (Ocon is 12th), the podium of the Eifel GP signed by the Australian has given a boost to the whole project, according to Permane: "Both in Enstone and in Viry (engine factory) it feels, is where a good result is celebrated, a podium. I know the joke behind Cyril and Daniel with the podium (a tattoo for Abiteboul), but all this shows our consistency and our rhythm on all the circuits. Besides, Esteban was at less than a tenth of Daniel in qualifying and that's great too. "
For this weekend, they do not expect a step back at the Portuguese GP: "I don't see anything on that track that should scare us. Portimao is highly downforce, similar to the Nurburgring." The goal is to stay close to the podiums for the remainder of the season. Third place in the World Championship this year would justify any bet and Renault is fifth, but only two points behind McLaren and six points behind Racing Point. With Fernando Alonso, his pilot in 2021, very aware of everything.

Photos from as.com