The relationship between Arteta and Özil gets complicated
Per Mertesacker, head of the Arsenal Academy and former teammate of the German, suggests that the absence of the ex-Madridista from the team is a "personal" decision and not a sporting one.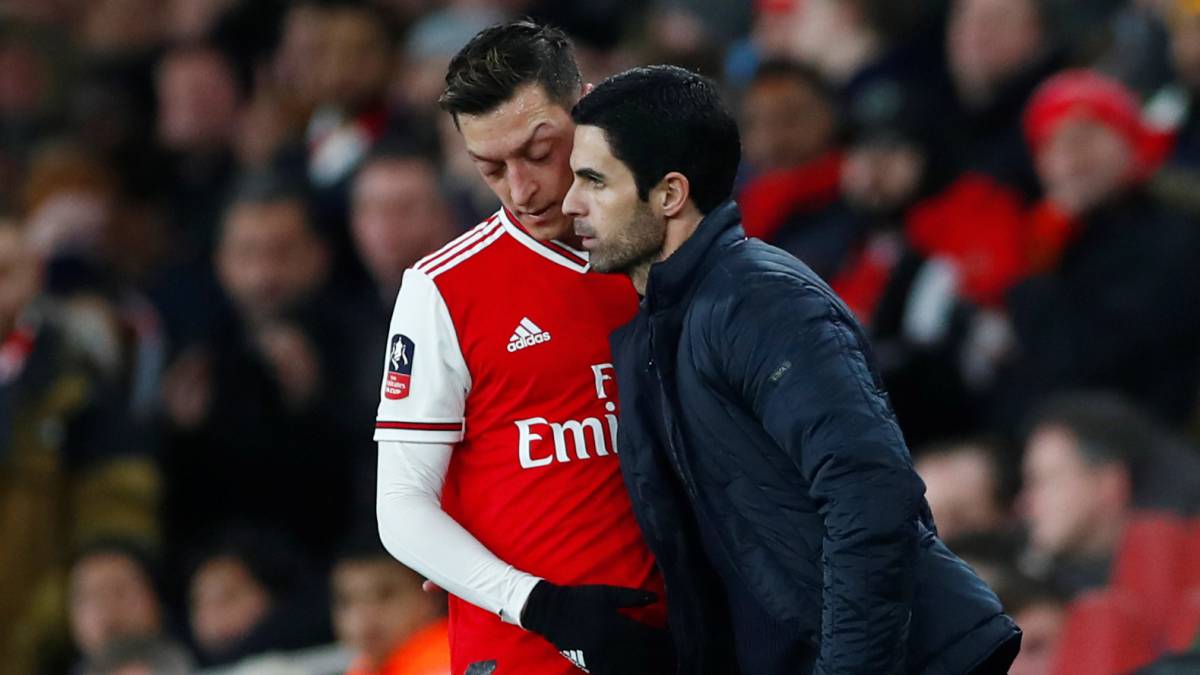 The wick between Mikel Arteta and Mezut Özil is far from wet and it only takes a spark to ignite. Just a few days ago the coach from San Sebastian spoke about the lack of minutes for some team players, Özil and Sokratis, and its consequences, the exclusion of the A list for the Europa League, while issuing a warning that sounded like an ultimatum: " They have to respect this decision and try to train in the best way possible, help the team when they can. Then we'll see what happens in December. "
Well, the person in charge of completely lighting the fuse has been the German Per Mertesacker, former captain of the Gunners and now head of the Arsenal Academy, by insinuating that the lack of minutes is due to personal reasons, and has gone much further far. He has ensured that Mesut Ozil's continued omission is not due to his performances in the field, according to the British newspaper The Sun, which suggests that it could be personal. The Sun's interpretation of Mertesacker's words adds tension to an already tense situation: Özil, 32, has not played for the Gunners since March 7, when he did so in a 1-0 victory. over West Ham.
The Sun reviews Özil's difficult situation at Arsenal. He was left out of the Europa League A-list earlier this month and has now also been left out of the Premier League group of 25 players, meaning he will not officially play football again until January at the earliest.
Arteta justified the decision to leave him out of the Europa League by attributing it to an excess of foreign footballers: "Leaving out players at that level, where they know they cannot get involved, is really difficult. But the decision had to be made because we have an excess of foreign players. " Reasoning quite different from that dropped by Mertesacker.
Former Gunners captain, put his face up for Özil on the Klick and Rush podcast: "A lot has changed off the field. He got married, he has a family ... maybe his approach has changed. However, he's still happy. and happy to play football. He is the only player I have played with on three teams: Bremen, Arsenal and also Germany. "
Photos from as.com