The McLaren Renault dilemma
The engine compromised Norris 'podium fight at the Nurburgring and complicated the fight for third place in the Constructors' World Championship.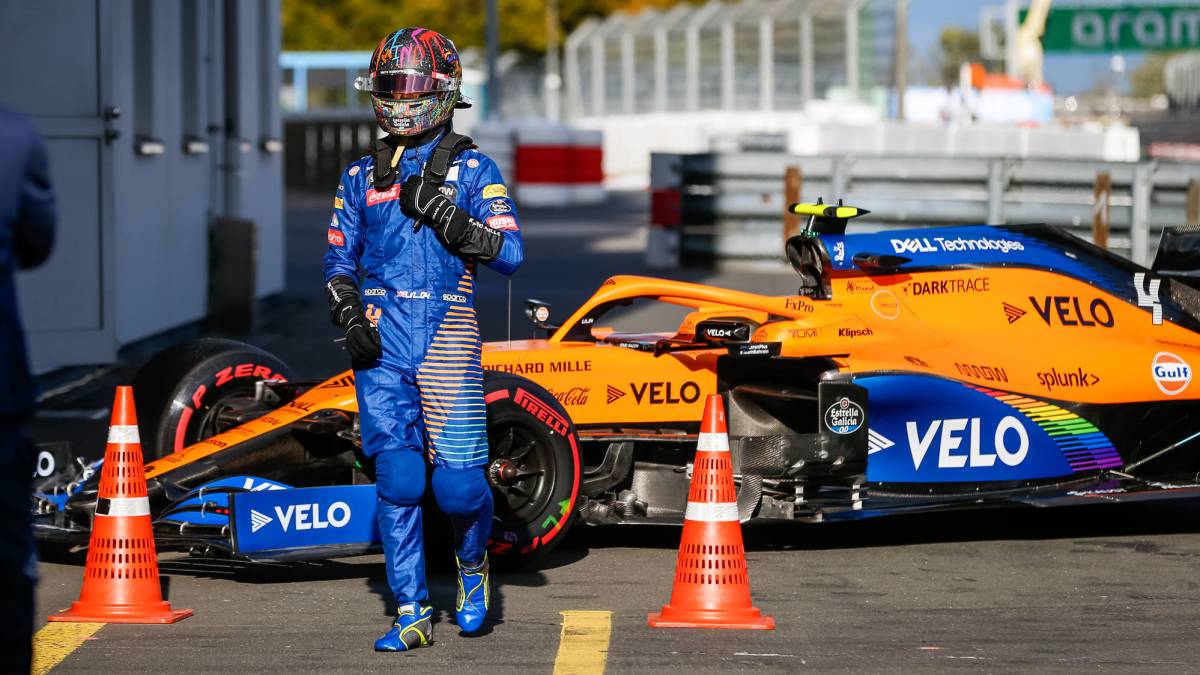 McLaren suffers in the fight for third place in the Manufacturers' World Cup that Racing Point now commands with 120 points to Renault's 116, in clear upward progression, and Woking's 114, somewhat stagnant in the last major prizes. The evolution package does not finish starting. The result of the Eifel GP did not help, because although Carlos Sainz achieved a fifth that should be satisfactory, the pace is not convincing and Lando Norris was left without podium options due to a fault in his engine.
Investigate the cause and recall a precedent. Andreas Seidl, team boss, points out: "It seems the same problem that Carlos suffered on the way to the grid in Spa. It seems a problem in the ignition that caused more significant damage to the car. With the Renault teammates we tried to roll from a Safe mode but it was not possible because the problem remained. It was disappointing because Lando was fourth, his strategy was different compared to Ricciardo and he was catching him, it would have been interesting to know what happened at the end of the race. That was very disappointing. "
In Belgium, the case Seidl recalls, Sainz could not start because the engine broke down in the reconnaissance laps and he manifested a problem through the exhausts. Still, pieces were recovered. Renault's power unit has taken a solid step forward in 2020 and is second in performance, behind Mercedes but ahead of Honda and Ferrari. Reliability is not as compromised as in previous years, but it is true that incidents have been recurrent with breakdowns for Carlos (apart from the case of Spa, one of its engines was overheating at Silverstone and Barcelona) and Ocon, with repeated abandonments.
"The positive part is that we still added ten points with Carlos. As a team he did a great job with his strategy and the pit stops, everything was ready to achieve a great result and that did not happen, so I am disappointed," says Seidl, aware that rivals are running away: "If we look at the last races, Renault is clearly ahead by a tenth of advantage. They have taken a step forward with their car and we have not yet. That is why it is important that we give it in the next races , to keep the fight alive ".
Photos from as.com