"With the McLaren from two races ago I could fight for the podium"
Carlos Sainz was fifth at the Nurburgring after a "suffered" race. "It is a result that knows little when you see yourself close to Ricciardo and Pérez," he says.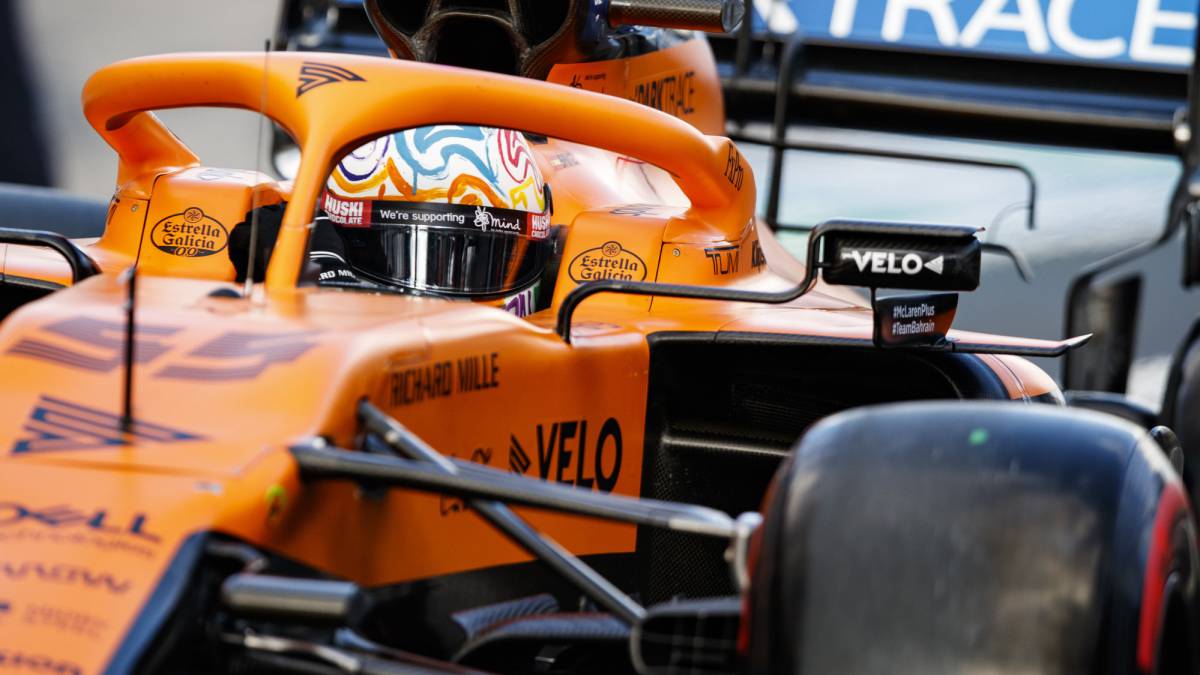 Carlos Sainz was fifth at the Nurburgring in a solid but "long-suffering" race. The Madrilenian won places with four retirements and also hunted Leclerc, with an unfortunate strategy. But the McLaren was not as competitive as Ricciardo's Renault and Pérez's Racing Point. "I am not very happy, it is a fifth place that knows little when you see Ricciardo and Pérez ahead, one on the podium, the opportunity to fight that podium has escaped us. With the car I had this Sunday not, but maybe maybe with the one from two races ago I could fight it. We had much more graining than the rivals, "he told television.
The evolution package still cannot be described as improvements: "I hope this serves to make progress, there are 60 laps of analysis and data for us to investigate what is in this new package that does not quite give us the feeling and performance that we expected." "We also have to investigate Lando's problem because they were important points for the constructors' championship. Between the engine failure and how little we ran this weekend, there are duties and we have to come back," thinks the pilot. Norris quit due to breakdown.
"The race started with the Ocon problem, when I had clean air and I was able to extend the life of the tire. I made up time for Pérez and Lando, but I wasn't comfortable, I was suffering. It was a long day, it wasn't constant. It's a fifth place and the 10 points taste good, but I don't know. When you suffer in the race for 60 laps you end up out of place, "he said.
Photos from as.com