The market frustrates Zidane
The Frenchman is running into difficulties in the transfer markets to bring Real Madrid the players he wants: Mbappé, Pogba, Camavinga ...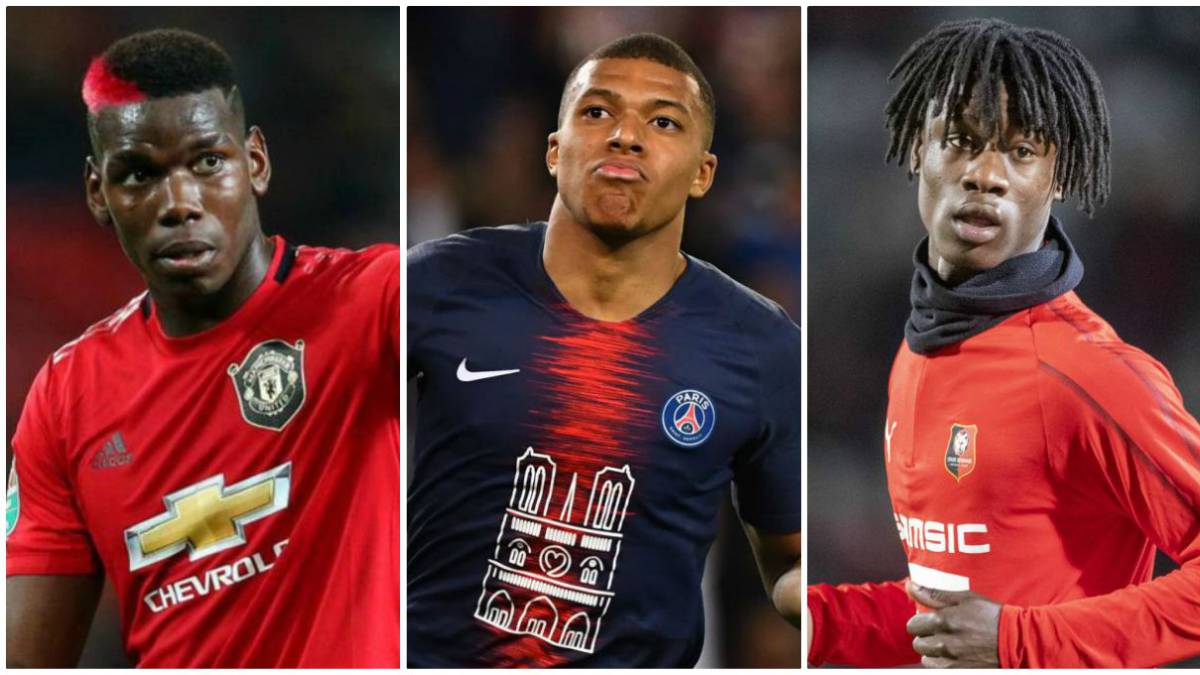 On Monday the transfer market closed this summer in Spain. Real Madrid did not invest in it due to the coronavirus crisis. It is a situation that has not occurred in the club for no less than 40 years and that leaves Zidane again without his requests. The Frenchman is finding it difficult to bring the footballers with whom he seeks to improve it to his team.
In these months the coach would have loved for Real Madrid to make an offensive for Mbappé. It was an idea that the club also had, but it was ruled out since March due to the crisis caused by the coronavirus. At the moment, work is still being done to ensure that he does not renew, since I finished my contract in 2022 and that may facilitate his arrival in 2021. The Times published that the forward has already informed the directors of the Parque de los Príncipes of his intention to go to Real Madrid in 2021. It would cost 100 million if it does not renew, according to L'Equipe.
The situation with Mbappé has been able to remind Zidane of other cases of the past. Especially Pogba, whom he has tried to sign at least twice. First it was in 2016 and then in 2019, but it was impossible because United did not lower their demands, filtering in England that they would not sell them even for 200 million euros. The club sees that profile more than covered with Fede Valverde, although the Marseillais maintains that thorn in Pogba.
Those two are the great examples that frustrate Zidane in the market, but not the only ones in recent times. For this 2020 he looked a lot at young French talents. For Camavinga, a Rennes midfielder who is beginning to be a regular in Deschamps' squads in the national team, Madrid are working hard. But the agreement may be truncated because this summer it has not been possible to close and many greats from Europe are going for it. A tough 'battle' with PSG, Juventus and Bayern is coming. The investment would be about 50 million.
Zidane always looks at France
Zidane has also spoken very well to his superiors from Upamecano, Leipzig center-back and international for France. Again, Madrid could not get his arrival. He had a contract until 2021 and a release clause of 60 million, but has been renewed until 2023. From the Bernabéu he will be followed very closely ... 444 444
Aouar has been Zidane's last request to the club. He is a footballer with very good technical conditions and who stood out especially in the final phase of the Champions League with Lyon. Arsenal were very interested in him, but did not pay what his club asked to achieve his signing. The white coach has conveyed that it is very to his liking and Lyon put a price on him: 20 million euros plus Mariano. But Madrid decided not to sign in this market and Zidane will have to keep waiting to get the reinforcements he likes the most ... 444 444

Photos from as.com