The key stages of the second week of the Giro d'Italia
The day full of heights on the way to Cesenatico, the demanding time at Valdobbiadene and the finish at Piancavallo could make a difference before the last week.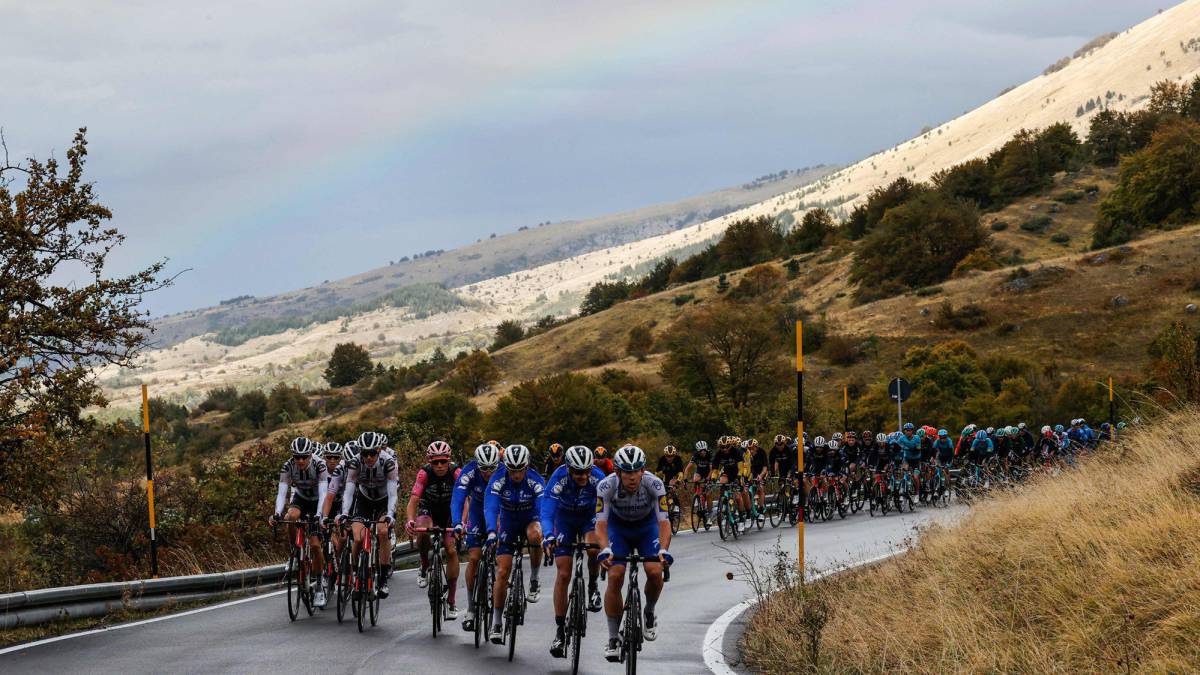 After a hectic first week in which some favorites like Aleksandr Vlasov or Geraint Thomas had to leave and others like Simon Yates said goodbye to the general, the Giro d'Italia enters its second week with days that could be decisive for the veneir of the race before the big final week. Below we review the most important stages of the second week of the 2020 Giro.
Stage 12: Cesenatico - Cesenatico (Thursday, October 15)
Difficult day that awaits the runners on a 204-kilometer track starting and finishing in Cesenatico. It will be a day full of heights throughout the route and cyclists who are not vigilant could be affected in the face of the general. The climbs to Ciola (4th), Barbotto (3rd), Perticara (3rd), Maddona di Pugliano (3rd) and San Giovani in Galilea (3rd) could break the group before a more favorable final leg back to Cesenatico.
Stage 14: Conegliano - Valdobbiadene (Saturday 17 October, CRI)
New decisive day for the general classification with the second time trial of the Giro d'Italia, on a 34.1 kilometer track between Conegliano and Valdobbiadene. Very demanding chrono in which, almost at the start, the runners will ascend to the Muro di Ca 'del Poggio (1.1 kilometers at 12.3%), where the first intermediate point will be located. From here, the route is more favorable for big rollers before the intermediate points of Pieve di Soligo and Col San Martino, although in the last 10 kilometers the road steers up again for a downhill section before reaching Valdobbiadene .
Stage 15: Rivolto Air Base - Piancavallo (Sunday, October 18)
Great mountain day to close the second week of the Giro over a 185-kilometer route between Rivolto Air Base and the final climb to Piancavallo. From the start of the stage the road will go uphill before the first climb of the day to Stella Chianzutani (2nd, 18.6 kilometers at 5.4%). From here the runners will descend towards the Villa Santina intermediate sprint before rolling through a stinky terrain with heights prior to the climb to Forcella di Monte Rest (2nd, 7.4 km. At 7.5%). A quick descent will take runners to a favorable area on the way to the Poffabro sprint before ascending to Forcella di Pala Barzana (2nd, 13.3 km at 4.4%). After a quick descent and almost 20 favorable kilometers, the peloton will begin the final climb to Piancavallo, first class with its 14.5 kilometers at 7.8%, where Mikel Landa won the 19th stage of the 2017 Giro d'Italia.
Photos from as.com