The Russian is one of the fittest tennis players of the moment. He has 9 consecutive victories and is the second player with the most wins in 2020.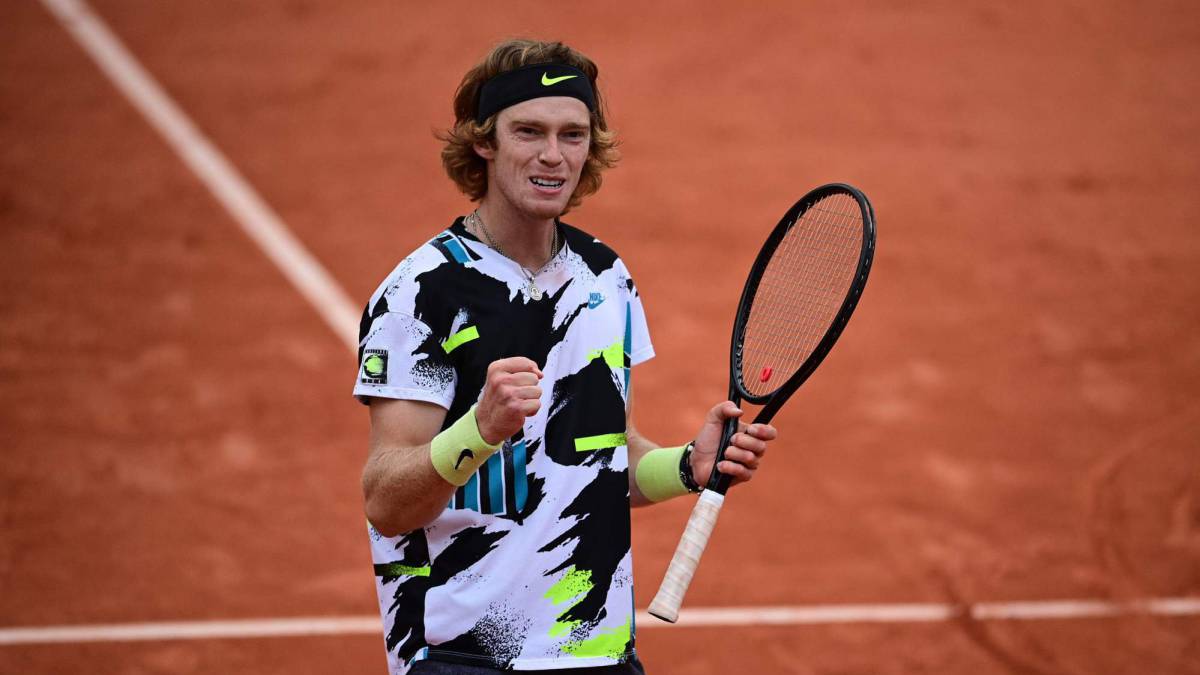 Rafa Nadal and Novak Djokovic. They are the two names that appear in all the pools and that no one doubts in pointing out as top favorites for the title at Roland Garros. As if their tennis were little argument to affirm this sentence, they also maintain a titanic struggle for the historical hegemony of tennis that feeds their motivation: the Balearic would win his 20th major (equaling Roger Federer's record), while the Serbian would add the 18th .
But is there life beyond these two titans at this Roland Garros? Incredible as it may sound, the answer is yes. Apart from the main alternative, consolidated as a reality in recent years, Dominic Thiem, another tennis player presents numbers this season that are only surpassed by Djokovic's incredible season. We are talking about Andrey Rublev (22 years old), who slowly and with good words has planted himself in the quarterfinals (he is measured today with Tsitsipas, around 4:00 p.m.) signing a brilliant tennis under the tutelage of Spanish Fernando Vicente, former tennis player and your coach.
And it is not by mere chance. The Russian is the player with the best winning streak today, matching the nine that Djokovic accumulates. He has won everything in the last two weeks, including the title on clay in Hamburg (five games) and the four ties he has accumulated in Paris. He is also the second most successful tennis player this season (29), only surpassed, of course, by the 35 of the world number 1. And last but not least, his immaculate statistics: he has won all the finals he has played this year (Doha, Adelaide and Hamburg). Precisely in the German tournament he beat Tsitsipas, his rival in the quarterfinals ...
There is reason to believe in him more than enough in a decisive week in which he could face Djokovic in the semifinals, with whom he has not yet seen their faces, and with Nadal in the grand final. His promising career is consolidated this year (he is number 12 ATP and aspires to the top-10) after leaving behind seasons of injuries and who knows if he will reach higher heights at Roland Garros. Rublev is the 'cover' ...
Photos from as.com