The goal dilemma revives: Masip or Roberto?
After the return of the Sabadell goalkeeper, the Real Valladolid coach will have to decide whether to return the title to him or continue to trust Fuenlabrada's goal, against Huesca.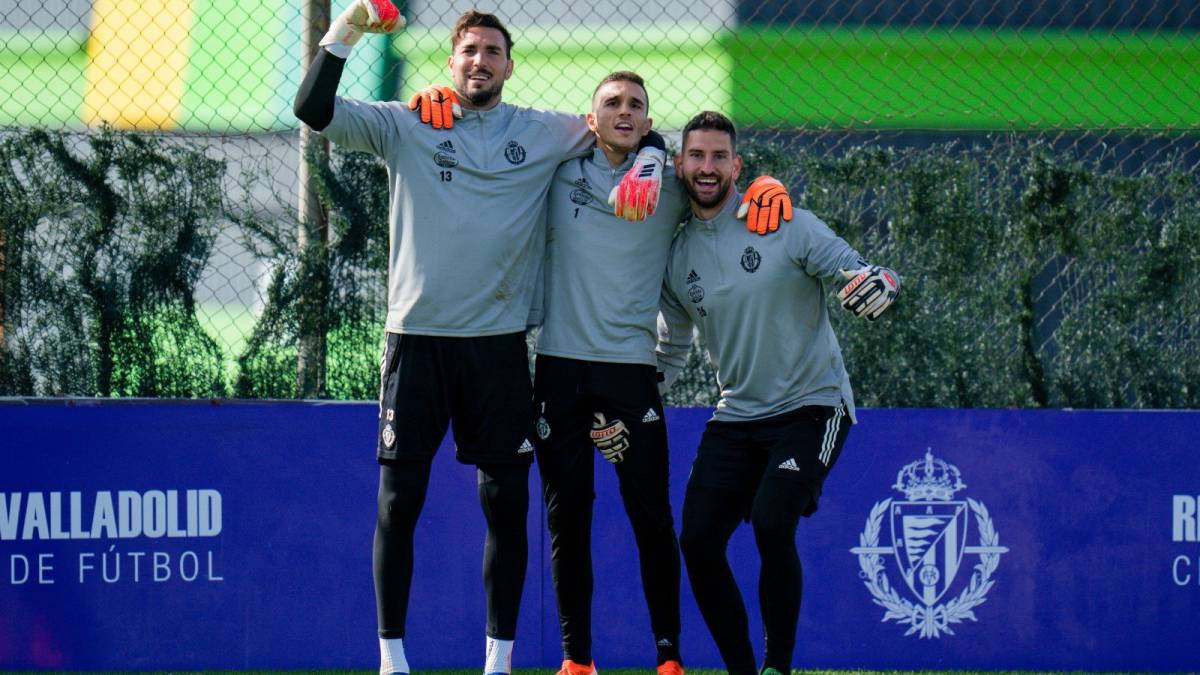 While Real Valladolid works to prepare for the game against Huesca, Sergio González has to make decisions to get the best performance from the team. With the return of Alcaraz and waiting for players like Orellana, El Yamiq or Javi Sánchez to recover from their discomfort, the coach has another important dilemma to solve, that of the goal.
And it is that with the return of Jordi Masip, after overcoming the coronavirus, the Blanquivioleta coach will have to decide whether to return ownership to the Catalan or leave Roberto as the starter. It must be remembered that the former Blaugrana played the first game against Real Sociedad and conceded a goal from more than 30 meters, which earned him criticism, as well as two points for the team. The following week he tested positive and was isolated, which gave Roberto the opportunity to debut, who, in the first game, against Betis, conceded two goals, against Celta and Real Madrid, one in each game, and against Eibar , two. That is to say, six goals in four games, but without particularly striking errors.
The truth is that both Masip and Roberto are guaranteed goalkeepers with experience in the First Division. The Barcelona goalkeeper has played 72 duels in the highest category, where he has conceded 87 goals (1.2 per game), while the Fuenlabran player has played 141 games, in which he has received 228 goals (1.61 per game). In other words, Roberto has played almost twice as many games in the First Division as Masip, but he has received fewer goals per game. With these premises and given the situation of the team ... what decision will Sergio González make? 444 444
Photos from as.com