The first team and the Barça subsidiary, against the salary 'scissor' by the club
As reported by RAC1, they will communicate it to President Bartomeu through a burofax. It would be the third burofax after Messi and Quique Setién.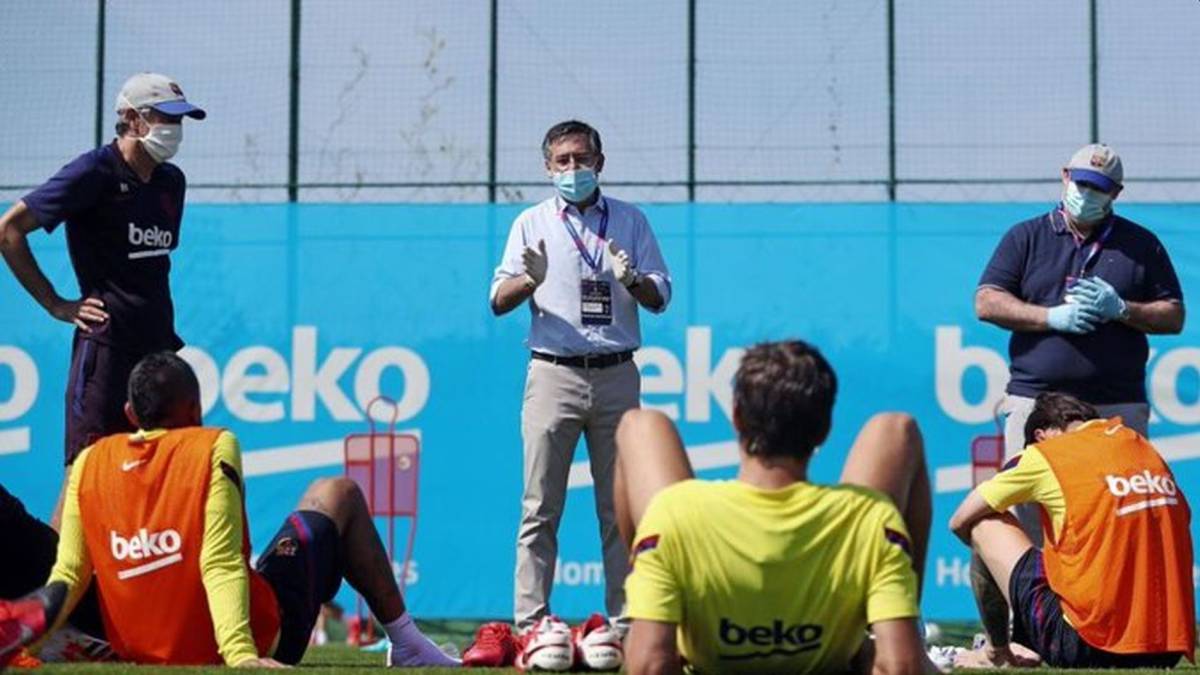 First it was Leo Messi, then coach Quique Setién and now the squad of the first soccer team and the subsidiary together. All, in one way or another, have resorted or will resort to the burofax, as a measure of pressure towards Bartomeu and his board of directors. The Argentine star used it a month ago to officially inform the club about his desire to leave the club, the Cantabrian coach to claim his settlement, and now the first team and subsidiary squad, to officially communicate that they are against the reduction 30% salary proposed by the club.
According to RAC1, the players, through a recognized labor lawyer, plan to send a burofax shortly to communicate that they do not agree with the club's first proposal, opening the doors to a negotiation. A proposal, which felt very bad within the staff, when it was sent through a cold statement. In any case, there is until November 5 to reach an agreement between both parties.
The club insists that it is mandatory to adapt current salaries to the current situation of the entity after the effects of the coronavirus pandemic, which has forced the end of last season with a deficit of almost one hundred million euros: it is considered that a A 30% salary reduction would save a total of about 150 million euros for the club's coffers. However, the players remember that they were the first to take a step forward in the first wave of the covid, accepting a 70% salary reduction, and that the club has not only shown ineptitude when it comes to managing the crisis of the pandemic but has been unable to redirect the situation.Thus, the fronts opened by Bartomeu and his board of directors, which will face a motion of censure on November 1 and 2, continue to accumulate, with no signs of a solution.
Photos from as.com