The Euroleague Zenit-Barça, postponed from Thursday to Friday
He asked the top continental competition and the Russian team to change due to the isolation of the squad by the positives of the coaching staff.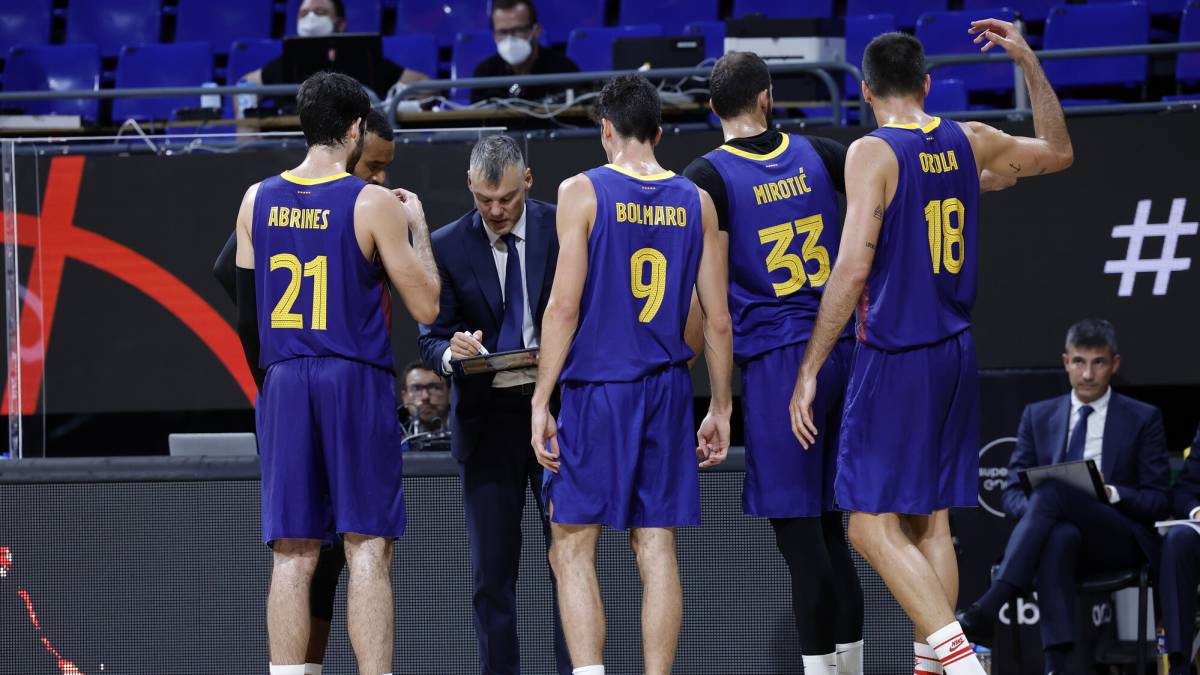 The positives of first coach Sarunas Jasikevicius and his second Darius Maskoliunas, announced last Saturday and of a third member of the technical team, whose name has not been cited, and that caused the postponement of the Endesa league match against Acunsa GBC, has led to the relocation of Thursday's Euroleague match in Saint Petersburg against Zenit: this will finally be played on Friday (6:00 p.m.) .The unaffected Barça squad carried out its last training session on Saturday morning, passing a new PCR, and on Monday all the members were confined to their homes. This Tuesday afternoon, everyone has undergone a new test, the results of which will be known tonight or Wednesday morning.
This situation has led Barça to ask the Euroleague and Zenit to delay the match from Thursday to Friday (18:00). In the event that no new positives are detected, Barça's travel plan, which has not trained since Saturday, is to do it on Wednesday morning and afternoon and Thursday morning before traveling to Saint Petersburg in the afternoon. .
If the match is played, it will be directed by the third Barça coach, Tomas Masiulis, who does not have an approved license to direct matches in the Endesa League, but if the Euroleague, together with the fourth coach David García.
Jasikevicius, Maskoliunas and the third positive of the coaching staff are, according to the club, "in good health and isolated in their homes." They must spend at least fifteen days in quarantine and pass two new PCRs (both must be negative) before joining the team discipline again.This means that they will not be in the next four games, three in the Euroleague, against Zenit (day 8), Valencia (day 13) and Panathinaikos (day 16) and ACB on the Baskonia court (day 18). In case of normality, Jasikivecius would return on Tuesday the 20th, the fixed date of the postponed match against Acunsa GBC.
25 players registered in Euroleague
The Euroleague has established in its anti-COVID-19 protocol that the players, coaching staff and referees will carry out a PCR test three days before each match. In the event that any team has fewer than eight eligible players due to COVID-19, that team will lose the game 0-20. Repeated 0-20 losses due to this situation would not result in the team being disqualified. For this reason, the Barça club has decided to register up to 25 players in Europe, the 13 from the first team (only 16 seniors can be registered at a time) and another twelve from the quarry (there is no limit for the U-20 ) .
Photos from as.com