The Dakar passes through Andalusia
The south of Spain replaces Morocco as a preparation test for the Dakar. 1,300 km. Tuesday to Saturday with Sainz, Peterhansel, Al Attiyah ...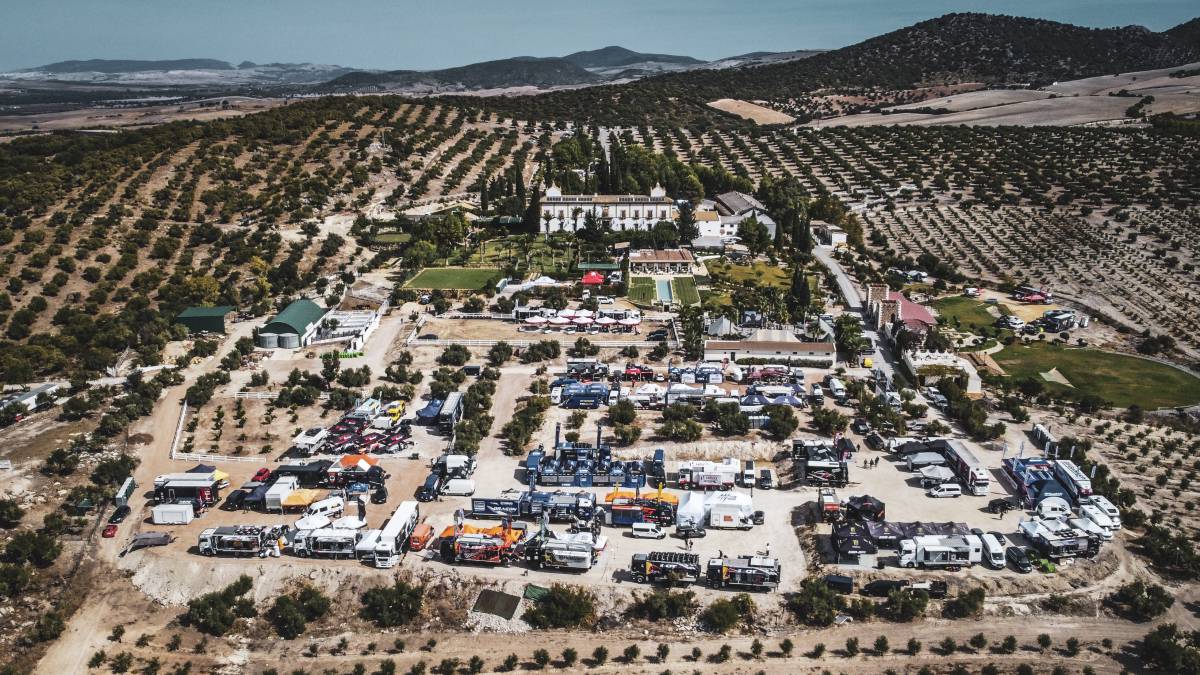 A change of scenery forced by COVID-19, another one. The raids are not spared from that either. And no, we are not talking about Saudi Arabia, the new home of the Dakar will continue to be for a long time, but about the competition that has always been indicated as the final one to prepare it. Morocco had been occupying that role since 2000 without interruption until a virus has changed the plans, and luckily they have been saved ... Because David Castera and his team have found a new place to get ready for the Dakar in Spain . In Andalusia.
From Tuesday to Saturday the great names of the discipline will meet again in five days of action and more than 1,300 kilometers of filming in an area located between Seville, Jerez, Écija and Malaga with its epicenter at Hacienda El Rosalejo in the Cadiz town of Villamartin , a place chosen to create the necessary bubble to try to play the Andalusia Rally without interference from the pandemic. A prologue (of 13 km), four days of stages and 1,030 kilometers of timed sections (324 of connection) that will dictate the sensations for the Dakar in a terrain that has little to do with the Saudi desert, but that will serve as a start point
This will be faced by the biggest claim of the cartel, Carlos Sainz, with the Mini champion and his inseparable Lucas Cruz. The Madrilenian has not yet said his last word in the desert at 58 years old and begins another path to the Dakar with the same enthusiasm as always and against his usual rivals: his teammate Peterhansel and the Toyota army with Al Attiyah at the fore. Of course, there are two missing that may have to be taken into account later, Loeb and Roma, the BRX couple, absent in this appointment. And we will not have to lose sight of Esteve with his new Toyota or Cristina Gutiérrez with a Mini of the X-Raid.
Two wheels and news
If things will be interesting in cars, it will not be less on two wheels ... The three big brands go with everything. Honda with Brabec, Barreda, Cornejo and Kevin Benavides; KTM with Price, Walkner and Sunderland; and Yamaha with Short and Caimi. And there will be no shortage of other Spaniards to follow with Laia Sanz and Lorenzo Santolino. Side by side, Gerard Farrés will try to fight for victory and José Luis García will go with Álex Haro, a former De Villiers co-driver at Toyota, on his right. In addition, novelties such as the electronic 'roadbook' and the 'airbags' will be put to the test on motorcycle riders. The road to the Arabian desert begins, and passes through Andalusia.
Photos from as.com