The cold forces to delay the start of Saturday and Sunday
The schedule of the races in Alcañiz does not change (11:00, 12:20 and 14:00) but tomorrow's FP3s are delayed 35 minutes and the warm-ups on Sunday are delayed by 20.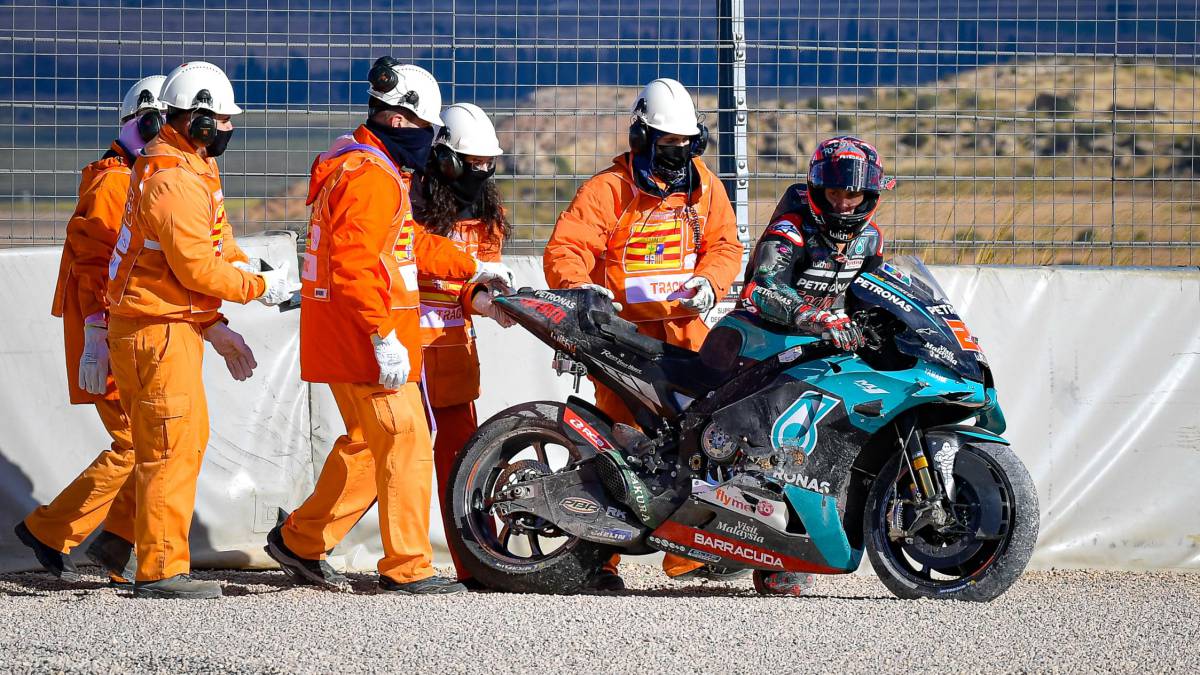 How right was Dovizioso when he said on Thursday that the Aragon GP was going to be the coldest of the year. Under these conditions, the element that suffers the most from the motorcycle is the tire, because below 20 degrees the asphalt temperature enters a critical zone, and at MotorLand the Moto3 guys did FP1 with only eight degrees and, as for MotoGP The temperature had only risen to 11, it was decided to delay the first session of the queen class by 35 minutes.
Piero Taramasso, head of Michelin, blessed the decision of the Race Direction, even though the expectations that he had set that the asphalt would take heat were not fulfilled later, because he trusted that it would rise to 14 or 15 degrees and the official time sheet of the The session was marked at 12. In any case, it was a wise move, which would also have been good and fair for Moto3, as Rins claimed while waiting for the time to get on the Suzuki. The Catalan should have been calmer to know that this measure will be repeated already on Saturday for the three categories. And in addition, the start of the warm-up will also be delayed 20 minutes in each category, which will not affect the regular schedule of the races.
The Moto3 test will be on Sunday at 11:00, the Moto2 at 12:20 and the MotoGP at 14:00. The new schedules are for the FP3 of Moto3 (9:25), the MotoGP (10:25) and the Moto2 (11:25). And on Sunday, the Moto3 warm-up will be from 9:00 to 9:20, the Moto2 warm-up from 9:30 to 9:50 and the MotoGP warm-up from 10:00 to 10:20) .
Photos from as.com