The challenges of Rafa Nadal
With his 13th Roland Garros, in Australia he could tie to 20 Grand Slams with Federer. And there are the ATP Finals, the Masters 1,000, recovering number one ...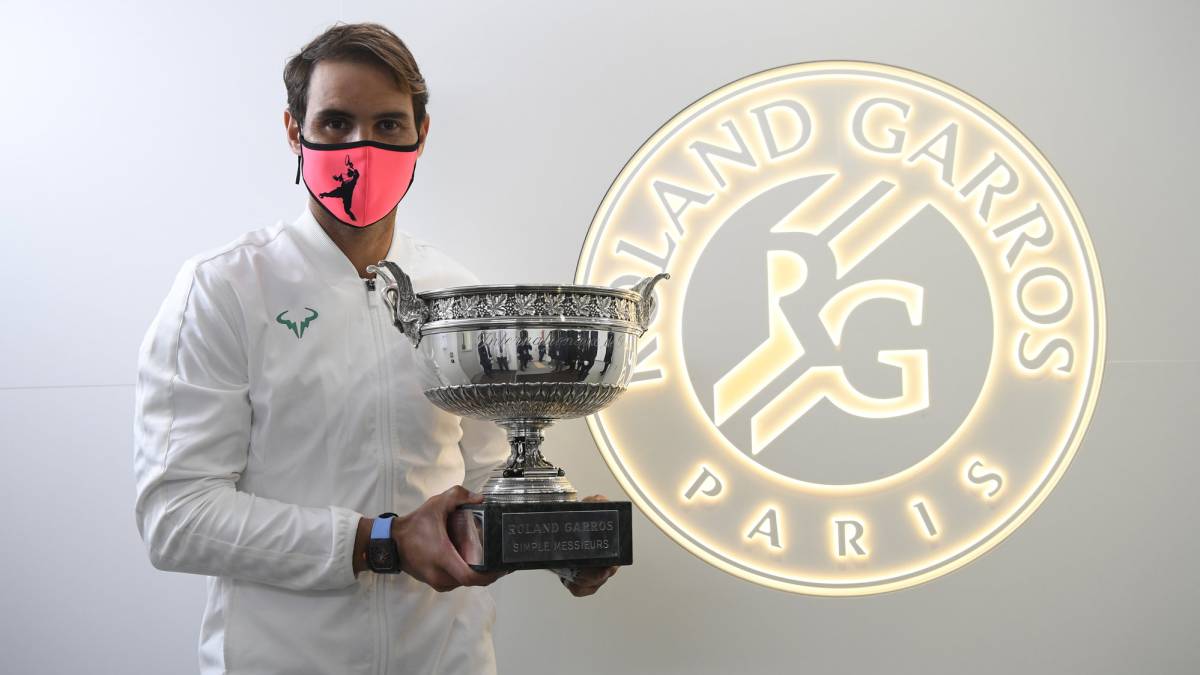 The thirteenth title at Roland Garros allows Rafa Nadal (34 years) to be on pole to end his career as the greatest in history, if the number of Grand Slams (20 him and 20 Federer) is taken as a yardstick. The braking of Novak Djokovic (33) at Roland Garros to leave him at 17 was vital. The Spanish, with a full career in which he has also accumulated five Davis Cups and two Olympic golds, has more challenges ahead.-Grand Slams record
The race resumes at the Australian Open (18-31 January), where Roger Federer reappears after almost a year of inactivity due to a knee injury. The Swiss has not raised a big one since January 2018 (he played the 2019 Wimbledon final) and in August he turned 39 years old. Time is in Rafa's favor. Against the voracity of Djokovic, who has taken five of the last nine greats.
-1,000 victories.
It is the most immediate, and will reach them if you participate in Paris-Bercy (October 31-November 8) and win a match. With 201 defeats in his entire career, his cash ratio is 83.3%. He has won 86 titles, but is well ahead of Jimmy Connors (109) and Federer (103). Closer to and above him is Ivan Lendl (94) .
-ATP Finals.
It is the mole in Nadal's career. He has played two finals in the masters tournament (2010 and 2013), but has lost six editions due to physical problems since 2005. The indoor fast track at the end of the year has always caused him problems. Federer has six Masters and Djokovic has five.
-Return to number one.
Nadal has led the ATP rankings in eight periods since 2008, for a total of 209 weeks. Now, Djokovic takes 1,890 points from him and has made sure to finish the year up. From the calendar until the end of the year of the two will depend if Australia is decisive or not (Nadal fell in the quarterfinals and the Serbian won) .
-Masters 1.000.
The Spaniard skipped Cincinnati and Roma as a precaution, won by Djokovic, who was placed with 36 by 35 of Nadal. The Serbian has won all nine, but Rafa is missing Miami and Paris in his record.
Photos from as.com