Teodosic shines in Andorra
The Serbian guard led the victory of the team led by Djordjevic with 21 points and 6 assists in 25 minutes. Second defeat in Eurocup for Andorra.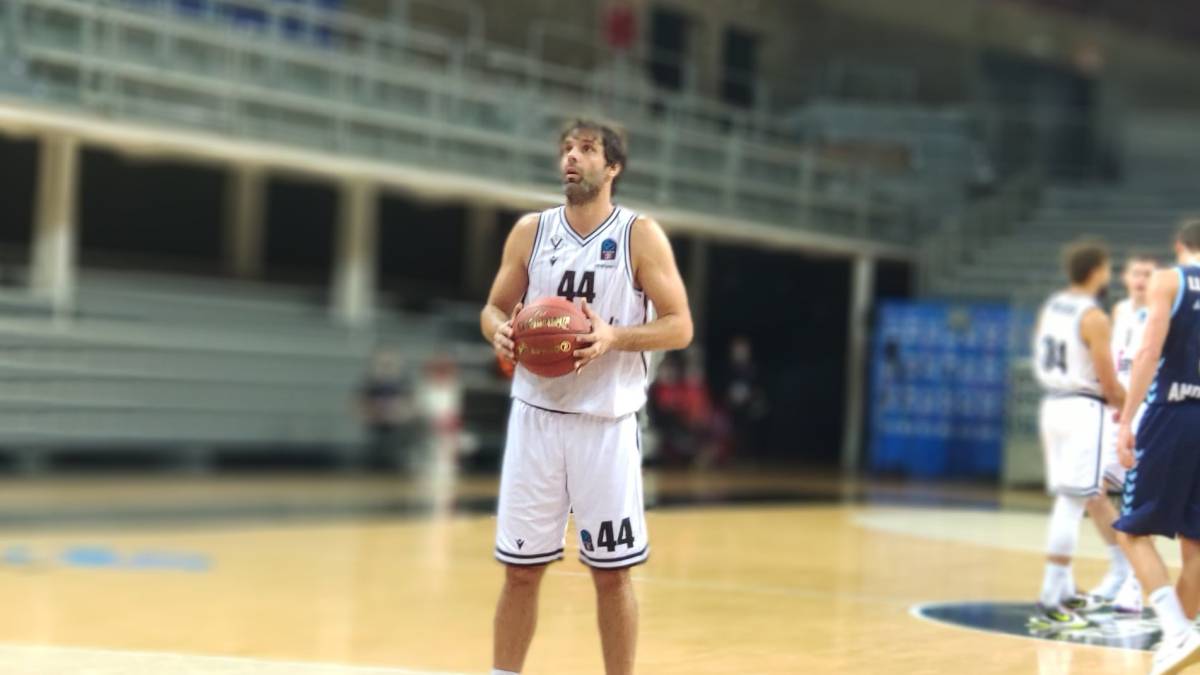 The Serbian base of Segafredo Virtus Bologna, Milos Teodosic, led on Tuesday the victory of Sasha Djordjevic's team 66-82 against MoraBanc Andorra, who suffered their second defeat in the basketball Eurocup. Those of Ibon Navarro were unable to stop the Serbian talent who finished the game with 21 points (5 of 5 in shots of 2, 3 of 5 in triples and 2 of 3 in free throws) and 6 assists with a PIR of 23 in 25 minutes . The Italian cyclone remains undefeated in group C.
BC MoraBanc could not have had a better staging against Segafredo Virtus Bolonia. After the two consecutive victories, they got an initial set of 15 to 8 promoted thanks to the success from the 6.75 line with the hits of Sergi García, David Jelínek and Jeremy Senglin. The worst news for the Andorrans was Malik Dime's two personal fouls when only less than two minutes had passed. The time out of 'Sasha' Djordjevic and the offensive success of Amar Alibegovic closed the first quarter with the 20 to 16.
In the second quarter, all the good things BC MoraBanc did, such as defensive strength and attacking success, disappeared. Those of 'Sasha' Djordjevic, with a highly inspired Milos Teodosic, nailed a partial from 4 to 23. They went from 26 to 22 to 30 to 45 with a recital of the Serbian point guard of Virtus, Milos Teodosic (11 points with 4 of 4 in shots of two and 1 of 2 on triples for a PIR of 13). Those of Ibon Navarro were totally wrong in all facets of the game and sinned by a lot of individualism and a docile defense against great scorers of the Italians.
In the resumption, Milos Teodosic's monologue followed. The Serbian point guard was a real bad dream for the Andorrans and 'Sasha' Djordjevic's men achieved 20 points of difference as the maximum with 33 to 53. Those of Ibon Navarro responded with a partial 7 to 0 with a triple shot for him 40 to 53. That set was broken by Teodosic with five consecutive points and an assists that ended with Hunter's 'alley-hoop' to return to 20 points difference (40 to 60). Two consecutive triples from Gielo, who made his debut, made up the score at the end of the third quarter with 52-67 that ended, with a 2 + 1 from former Unicaja Málaga, Josh Adams.
Segafredo Virtus Bolonia's 4 to 13 run left the last quarter seen for sentence in the first five minutes. Teodosic and Gamble formed an unstoppable pair well supported by Alibegovic. This hat-trick placed 56 to 80 against a BC MoraBanc totally disappeared and surpassed where one of the best was the newcomer: Tomasz Gielo with 12 points. Who was not at all fine was Clevin Hannah who was left without scoring. Milos Teodosic was well supported by Gamble with 16 points and also 16 by Alibegovic.
Photos from as.com