Spaniards in the Giro: Bilbao remains solid in third position
On a smooth day without difficulties, reserved for sprinters, the Spaniards avoided unnecessary mishaps in the form of falls.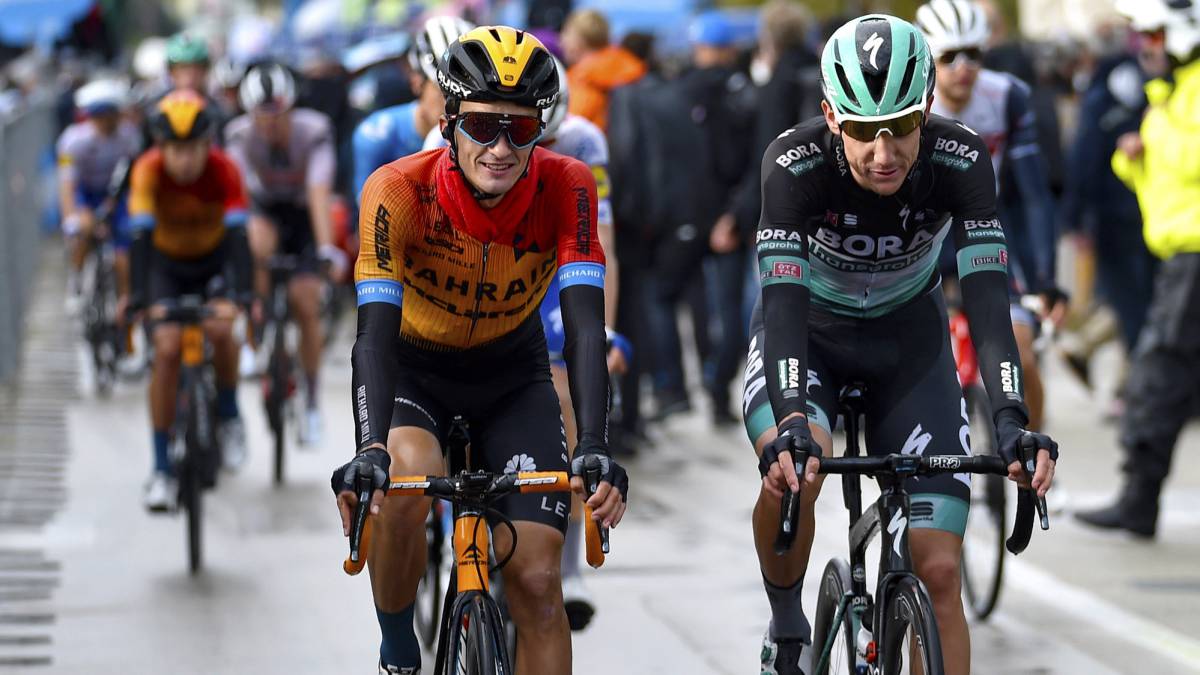 Spanish riders successfully saved the 11th stage of the Giro d'Italia. On a flat day, the outcome of which was reserved for the fastest men in the peloton, the Spaniards fought falls and all kinds of mishaps to face future stages that better suit their conditions with better guarantees.
This is how the Spaniards did in the eleventh stage of the Giro
Pello Bilbao (31st): the Basque maintains his third place in the general classification and saved a transition day for him, without suffering any mishap.
Albert Torres (32nd): first Spaniard from Movistar to cross the finish line. He arrived at Rueda de Pello, with the main group, for which he received the same time as the winner of the stage.
Sergio Samitier (37th): also entered the main group, avoiding a loss of seconds in the last meters. He helped Antonio Pedrero in gregarious work.
Antonio Pedrero (42nd): reached a few positions behind Samitier, who was once again his right hand. One more day saved for the Movistar, who in mountain stages has not yet said his last word.
Víctor de la Parte (46th): another discreet day of the CCC corridor. Whether it tries to leak into a leak remains to be seen. This Thursday's stage, with rough terrain, could be a good option.
Jonathan Castroviejo (51st): As always, he perfectly fulfilled his role as a luxury gregarious man. He stayed close to Filippo Ganna in the sections where he could be more exposed to the wind to keep his strength.
Óscar Rodríguez (77th): gave ground in the last kilometer to enter just 1 minute from the winner of the stage, Arnaud Demare. The one from Astana collaborated near Fuglsang to make the stage as bearable as possible for their leader.
Dani Navarro (100th): he got carried away in the last kilometers, when the race put speed to prepare for the sprint. Entered 2:12 am from winner.
Héctor Carretero (101st): the Spanish red lantern in this eleventh stage. Good job to tuck in your leaders, Pedrero and Samitier.
Photos from as.com