Soldier: "At Real Madrid I didn't lead the life I should have"
Soldier lives a second youth in Granada, where he has lived a "great" year. The forward has been sincere in El Club del Deportista, where he analyzes his career.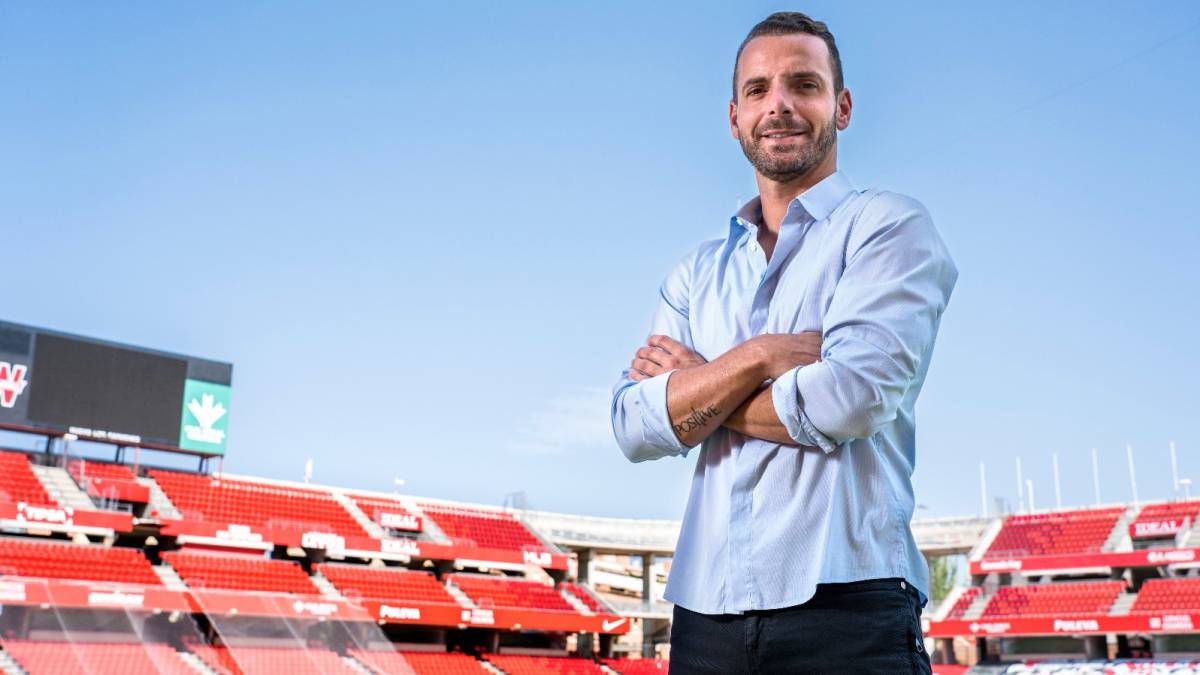 Roberto Soldado celebrates his second season at Granada, being a participant in one of the best moments in the history of the Andalusian club. At 35, the forward already has a long and important career behind him. Soldier has been precisely the protagonist of the cover of the latest edition of the magazine El Club del Deportista. The forward analyzes his career and the great moment he is living with Granada, where "a great year" has come together. "The main values to do the season we did were work, humility, respect for our profession and ambition," he says. After two years in Turkey that he spent playing for Fenerbahçe, Soldado returned to Spain to join a project from Granada that does not stop growing and that, personally, has revitalized him.
"Mentally I have rejuvenated a lot thanks to my teammates, who make me enjoy football a lot on a day-to-day basis, my job, and I have a special complicity with the coach, Diego Martínez, and his coaching staff, who know how to get the most out of it performance of my football, "he explains in El Club del Deportista. Soldier arrived in Turkey before to live a positive experience, although he had" many doubts ", but he wanted to experience" that environment, the Turkish fields, and in a historic club, like Fenerbahçe, which is Real Madrid from Turkey; It was an enriching experience. "Between 2015 and 2017, Soldado was a forward for Villarreal, where he arrived after a stint in the Premier League that was not what he expected.
"It was a league that attracted me a lot. I thought that my game could adapt very well, but the reality was very different. I suffered a lot every time I was on the field, it was a very physical football, and I saw myself overcome by all the sides ", says Soldado from Los Cármenes, while recalling his time at Tottenham, where he played 71 games and scored 14 goals. Soldier acknowledges that he missed Spain. "Perhaps mentally being away, the language, affected me a lot, my family did not quite connect to London very well and they were two very hard years because I did not enjoy them" .
Something very different from what he experienced in Valencia in his previous stage. Soldier, born in Gandía, began playing in Valencia, before moving to the Real Madrid quarry. For him, going back to Valencia and succeeding "was something incredible." "I left as a child at the age of 14 and came back at 25 or 26, already more mature, having created my own family and being the benchmark for such a large club," he says. "It was an exciting challenge that I enjoyed to the fullest from the first minute to the last and where my performance was very good, getting the highest number of goals every season. Every time I stepped onto the Mestalla with the Valencia shirt it was something incredible for me", details the now forward of Granada.
Soldado was trained in the Real Madrid quarry. He arrived at the Factory at the age of 14 and now, with the maturity that experience has given him, he explains that he did not succeed there as he would have liked due precisely to his youth. Now you want your experience to help others take notice. As a teenager, Soldado was not leading "the life he should have, mostly because he was not prepared to lead that life." "I did not know how to take advantage of that opportunity. I did not rest, I did not eat as I had to eat, I was not aware that I was almost a professional at 17 or 18 years old and I did not know how to take it", he acknowledges. The forward wants his example to serve others, as advice, because "a lot of young people come from behind and you have to keep your feet on the ground and be aware of the opportunity they are giving you." Soldado believes that there are people who are born with "a special talent" and it almost does not matter "if they take care of themselves or not." "Maybe if they had been careful they would have performed even better and been even bigger. What you do have to do is do your best to get the most out of yourself."
Photos from as.com