Simon Yates and Geraint Thomas explode on the climb to Etna
Yates gave up more than three minutes and Thomas was penalized for a fall. Caicedo won and Almeida took the lead. Pello Bilbao, third overall.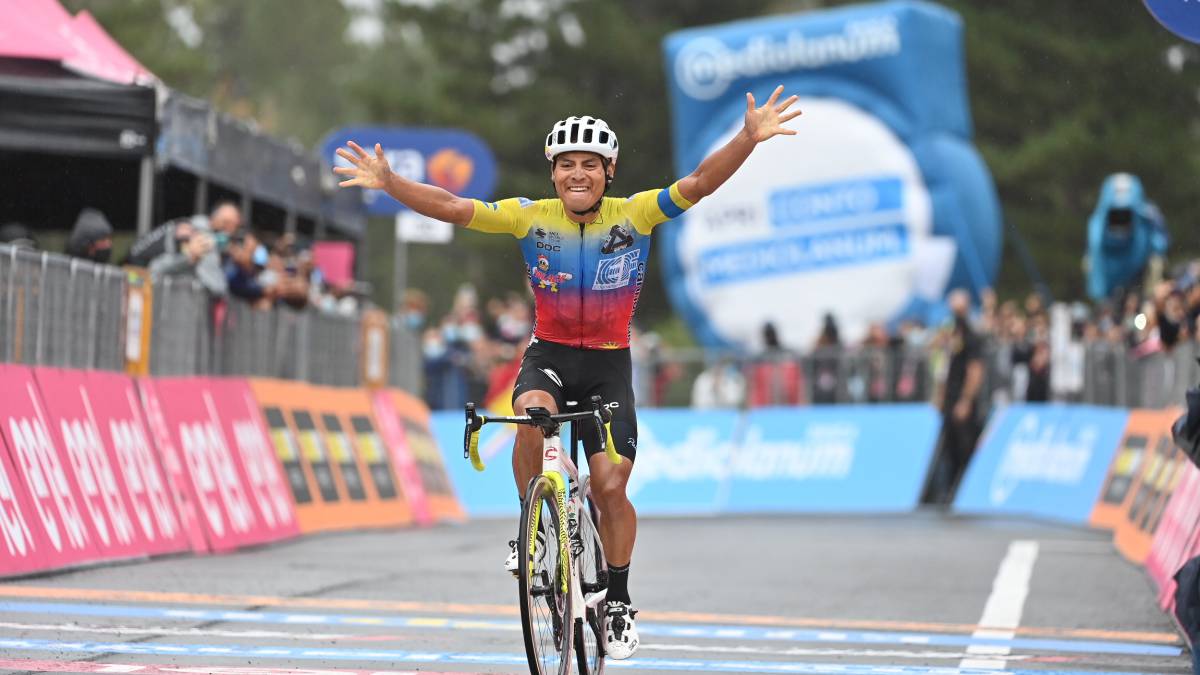 In just three days of Giro, the race no longer has one of its contenders for the title, Miguel Ángel López, KO in the opening time trial, and two others exploded on Etna: Simon Yates, who gave up more than three minutes, and Geraint Thomas, almost 12. In just three days, the classification is quite clear… and Wilco Kelderman, Vincenzo Nibali, Domenico Pozzovivo, Jakob Fuglsang, Steven Kruijswijk and Rafal Majka seem the strongest. Pello Bilbao will try to fight them. Coming from the break, Jonathan Caicedo took his first triumph in a big one on the Sicilian volcano. However, the Ecuadorian champion could not wear pink for the hundredths of the clock. The honor went to Joao Almeida, with the same time.
Yates' irregularity is not surprising. Although he brilliantly conquered the 2018 Vuelta, in the Giro of that year he lost the lead and even came out of the top-20. Thomas fell in the neutralized position (he ate a jerrycan) and fell off the hook on the approach to Etna, punished by the blows and the rhythm that the Trek impressed on the head of the peloton. With him were two fellow time trialists, Dennis and the hitherto pink jersey, Ganna, which underlined that he was not feeling well at all. There his options to "achieve something important", as he expressed in previous statements, and for revenge disappeared, since the Welshman wanted to vindicate himself after his exclusion from the eight of the Ineos for the Tour. He was running third, 23 seconds behind Ganna. In 2017 he shared chevrons with Mikel Landa and he retired weighed down by the pileup caused by a motorcycle on the way to the Blockhaus. Jonathan Castroviejo tried it and arrived with the favorites. It will be up to him to reverse the situation in the British team.
Pello Bilbao placed third overall, 37 seconds behind Almeida. Sixth in the 2018 Giro, in the 2019 edition he scored the stages of L'Aquila and Croce d'Aune. The Basque has total freedom in Bahrain, and landed in Sicily at a good time from the Tour. The doubt, if it will be enough to complete the three weeks of competition: "In the meantime, I must take advantage of the energy and this situation." Antonio Pedrero and Sergio Samitier also showed good feelings in the demanding ascent to Etna, but Kelderman, Nibali, Pozzovivo, Fuglsang, Kruijswijk and Majka marked distances in the first mountain battle. And although there is a lot of Giro to go, the outlook clears up and the names are the same as always, in spring or autumn.
Photos from as.com