Despite her good start, Paula Badosa could not overcome the German veteran of 32 and 66th in the world Laura Siegemund, who will face Kvitova in the quarterfinals.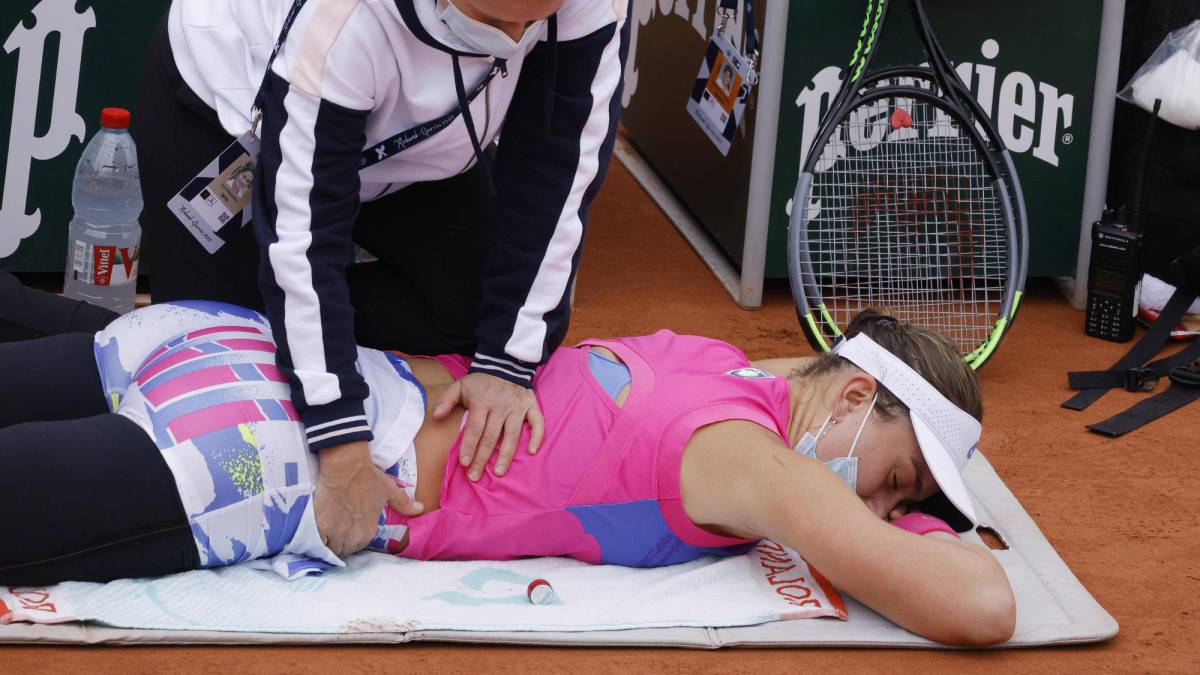 The exciting path of Paula Badosa at Roland Garros ended this Monday in the round of 16 with defeat against the 32-year-old German veteran and 66th in the world Laura Siegemund, who imposed her greatest experience to win 7-5 and 6-2 in 1h: 36.
The Spaniard got off to a hopeful start, despite conceding a break in the second game, as she had break options on her first four runs and converted two of them to take a 5-3 lead. But Siegemund reacted and scored the next four games and thus the first set. Based on her reaction, the Teuton was much superior, scorched the Barcelona woman (she lost eight points in the net) and minimized her errors, while those of her rival grew (the two ended up leveled at 30) .The big difference was in the aggressiveness with which the winner played, which added 25 winning strokes for only 12 from Paula, which this time the serve did not help her at all. In addition, she requested medical time-out at the beginning of the second set to be treated for some discomfort in the lumbar area and, incidentally, try to cut the rhythm of Siegemund, who while he ate a salad and did exercises with a nerve that denoted his greatest involvement at the match. A pity, because Badosa had a great opportunity to play in the quarterfinals against Petra Kvitova, who defeated China's Shuai Zhang with amazing ease (6-2, 6-4 in 1h: 25). With her victory, the Czech returns to the top-10. Badosa, for the moment, leaves Paris in 65th place in the ranking and with the knowledge that he can still succeed in tennis. "I'm leaving with a bad taste in my mouth"
"Yesterday I had problems when I went to enter, a tug on my psoas. I had warmed up well, but running during the game I noticed a puncture in the back. It was hard for me to play, because I couldn't serve well or arrive well supported by blows, "explained Badosa at a press conference, before evaluating what he has achieved at Roland Garros:" If I look at it coldly, it is a very good tournament, because I did not expect anything to reach the second week But I leave with a bad taste in my mouth and a little annoyed, because I couldn't play my game even 50% of what I had done this week ".
"I am going to train harder than ever to return to another round of 16 of a Grand Slam as soon as possible and rectify the things I have done wrong," promised the Catalan, who outlined her future plans: "At the moment there is only one WTA tournament left , in Ostrava, indoor and on hard court, which is going to be a difficult change. I want to play it and then make some physical improvements, for example, so that when I have several games in a row with tension my body can endure, not like today ".
Finally, and despite his disappointment at the defeat, he was left with a constructive aspect: "Here I have learned that if I have options in a match, I have to be a little more courageous, especially because I saw that I was not going to put up with it. body ".
Results and schedule
Photos from as.com