Second victory for Démare thanks to an impressive sprint
The Frenchman achieved his second victory in the 2020 Giro and stands out as the top scorer of the 2020 season, with 12 goals. Sagan, misplaced and without choice.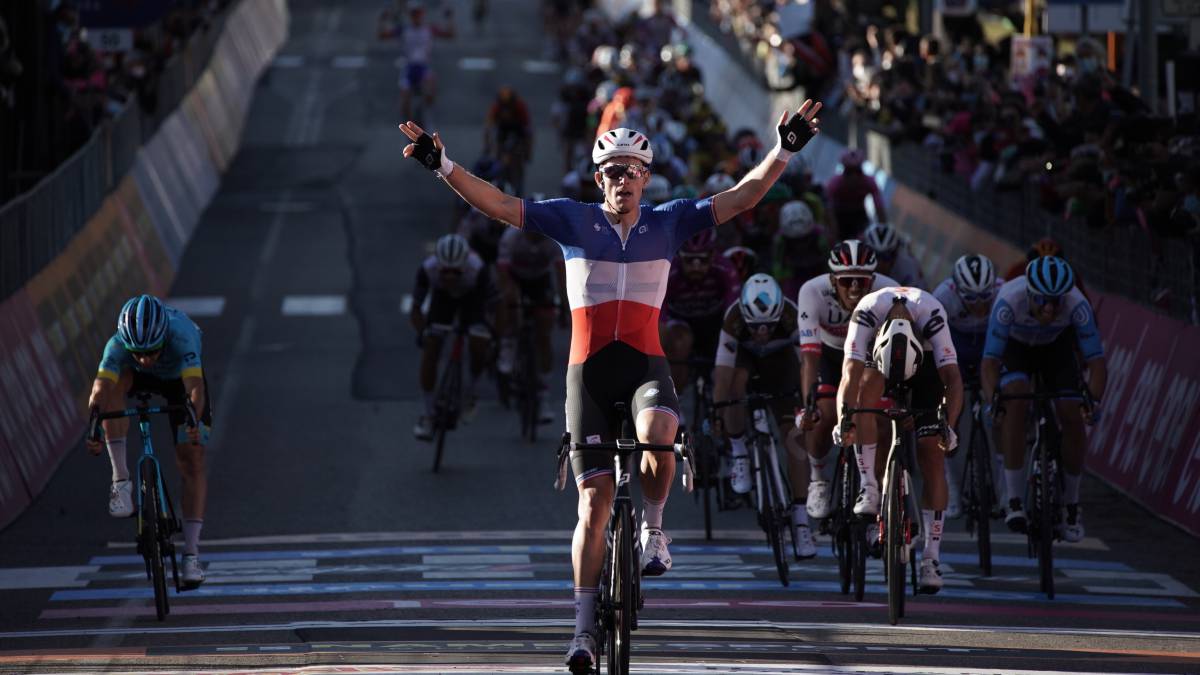 A 32 kilometers from the finish line, the Millotta height was presented as a good option for the Bora to tighten the race and discard the pure sprinters. However, Peter Sagan's team decided not to force the machinery into the trap in the absence of three kilometers from Matera, 750 meters at 6.3%. But there was no reward. Again. Sagan did not even enjoy a good placement or a proper launch, as Majka is a climber. At the last corner he lost his head inertia, while Arnaud Démare gained positions on his own and finished off with an imposing sprint. His second victory in this edition, third overall in the Giro and 12th in the 2020 season, the top scorer.
The stage had no more chicha than that resolution. James Whelan, the last survivor of the getaway, wore the controversial Education First jersey for a few kilometers alone, whose novel design cost the American team a fine of 4,500 Swiss francs when it did not receive the final approval of the International Cycling Union (UCI ) .
Joao Almeida lived a placid day until a fault in the radio on the approach to Millotta almost cost him a displeasure. When he pulled over to the side of the road to try to fix the mishap, Brandon McNulty, another promising 22-year-old rider (in the UAE ranks), 18th overall (2:57 behind Almeida), rammed him from behind. Fortunately without consequences, both of them set off again. This Friday, more than likely an outcome in another volata in Brindisi.
Photos from as.com