Sainz: "It would be unfair to say that I have had bad luck"
The Madrilenian recalled his career just after receiving the Princess of Asturias Award for Sports, ensuring that he feels like a lucky person.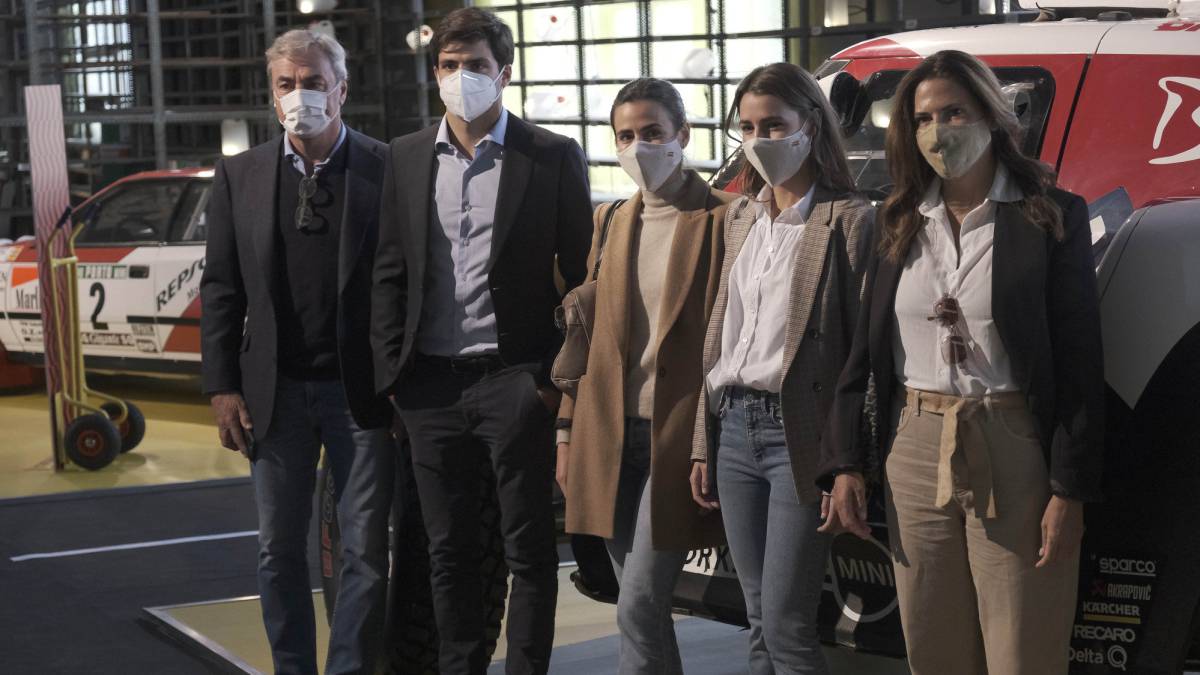 Spanish pilot Carlos Sainz, winner of the Princess of Asturias Award for Sports, has acknowledged being "happy" with everything he has achieved in his sports career and with the "recognition" of the people, and has assured that it would be "unfair" to regret not having been able to win five World Rally Championship, since "not even in dreams" would it have crossed his mind to have won two World Championships and three Dakar.
"I am happy with what I have achieved, with the recognition of people and institutions, I have a fantastic family. I cannot complain, it would be very unfair to think that what bad luck not to get all five. In my dreams, I don't even know It would have crossed my mind to win two World Rally Championship and three Dakar, "he declared at the 'Round Table of Champions' of the Princess of Asturias Foundation, in which he participated with his son Carlos Sainz.
The Madrilenian, the first driver to win on all surfaces in the World Rally Championship (WRC), assured that his keys are "work, enthusiasm, desire and taking care of yourself". "I would have liked to win some more title, but I enjoyed it and made a lot of friends," he said, although he acknowledged that he still has the 'thorn' from that Rally of Great Britain famous for Luis Moya's 'try to start it'. "I would have liked to win that RAC in England. It was one of the rallies that gave me the most anger," he confessed.
"I like to dream, I liked it when I was little and I still like it. These are situations that you visualize and ask yourself why not? Why can't a Spanish pilot go fast on land, because the Nordics say so? With enthusiasm and with desire can be achieved. My life has been vindictive, I was obsessed with how I could do better, go to Finland and beat the Finns, or win the RAC of England, "he continued.
All his successes have given him "different satisfactions", although he remembers with special affection his victory in a San Remo Rally due to the previous statements of the then manager of the Lancia World Rally Team, Cesare Fiorio. "We came to a Principe de Asturias rally, we raced with a Sierra Cosworth with two driving wheels. Cesare Fiorio's son -Alex- came and it was a complicated rally, with some rain, there was a slippery section. At the end of the rally, Fiorio took us out I don't know how many minutes, "he said.
"At a press conference, Spanish journalists asked Cesare Fiorio what he thought of Carlos Sainz. He answered 'what does Carlos Sainz give me? The other day my son was running against him and he took I don't know how many minutes'. This comment stung and spurred me on, and I said to myself 'one day I'll show you why you have to have Carlos Sainz on your team,' "he recalled.
"That San Remo wanted to send that message. We woke up raining non-stop. It started to be foggy, and I said I had to gamble. We finished the first two days with five Lancias behind, reaching the neutralization in front of the FIAT factory. The image of the Sierra Cosworth with five Lancias behind I will never forget it, "he said.
Sainz, who did not rule out returning to run the Princess of Asturias Rally and who acknowledged that it was the late Colin McRae who convinced him to run the Dakar, reiterated that he competes "to win", his "only objective", and that he never thinks about accidents you have had
In addition, he also advises all pilots who ask him for advice. "I try to give my opinion to everyone who comes to ask me for advice. Taking the steps to be a professional in the motor world is not easy in any specialty, but dreams have to be believed," he said.
About his son, Formula 1 driver Carlos Sainz (McLaren), joked that he "always wants to drive" when they drive together, praising his professionalism. "You suffer and enjoy yourself, but when you're a pilot you enjoy yourself with more serenity," he said of his son's racing.
Finally, he ruled out running for president of the International Automobile Federation (FIA), a position for which the president of Dorna, Carmelo Ezpeleta, sees him prepared. "I don't have the face of a politician," he said with a laugh. "He already tried with Real Madrid and it is better to keep him away," added his son.
Photos from as.com