Sainz's strategy to forget his Sochi mistake
"I always go over in detail what I could have done differently, remember it and move on," says the McLaren man before racing at the Nurburgring.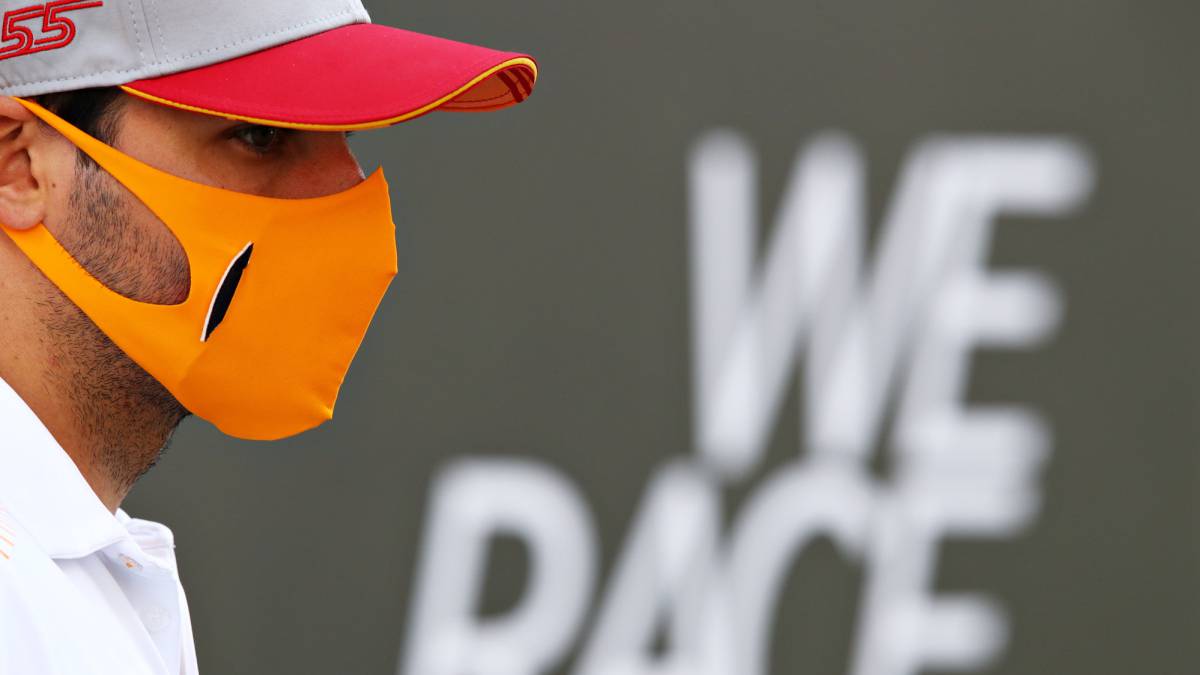 It was surprising because we are not used to seeing a mistake like that in a pilot like Sainz, but what was to be expected is that he was going to recognize it, hiding in excuses would be inappropriate for his usual honesty and, of course, he did not. The Madrilenian took on the failure that left him out of the previous Sochi race on the first lap and, as he always does, will draw a valuable lesson from it. What's more, surely he has already done it to face the next appointment this weekend at the Nurburgring with the highest possible motivation. In fact, in McLaren's preview for the Eifel GP, as the German test is called, Carlos tells how he finds a way to leave something like that behind. "The last race in Russia was definitely not the way I expected to end a weekend that had started quite well. I always go over in detail what I could have done differently, I remember it and move on," explains the '55 'about his method to later ensure that his "focus is now 100% on the Eifel GP." It is no use looking back.
"There are still a lot of points at stake and every race counts, so believe me, I will push myself until the last checkered flag of the year", adds Sainz, who will have a new experience at the Nurburgring because, although he raced there in 2014 in Formula Renault 3.5, never has in F1. He hopes it will be somewhat similar to his last time in Germany, when he was "fifth in difficult conditions" at Hockenheim: "It will be a different challenge. We expect conditions to be similar to last year's race in Germany, cold and cold. potentially wet ".
For his part, Andreas Seidl highlights the "incredible work" that the Woking team has done so far in 2020 and comments on the news they will bring for the MCL35 that we already reported in AS (a new floor and more parts): "After the updates implemented in Russia, we will continue to improve the car and our aim is to improve performance for the rest of the season. We need to continue to consolidate our strengths, improve our weaknesses, be mentally resilient and push as a united team."

Photos from as.com