Sainz holds the first pull
The Madrilenian, 2nd at 1:47 of Al Rajhi and ahead of Al Attiyah. Promising 5th of Cristina Gutiérrez. Barreda and Santolino, 2nd and 3rd on motorcycles.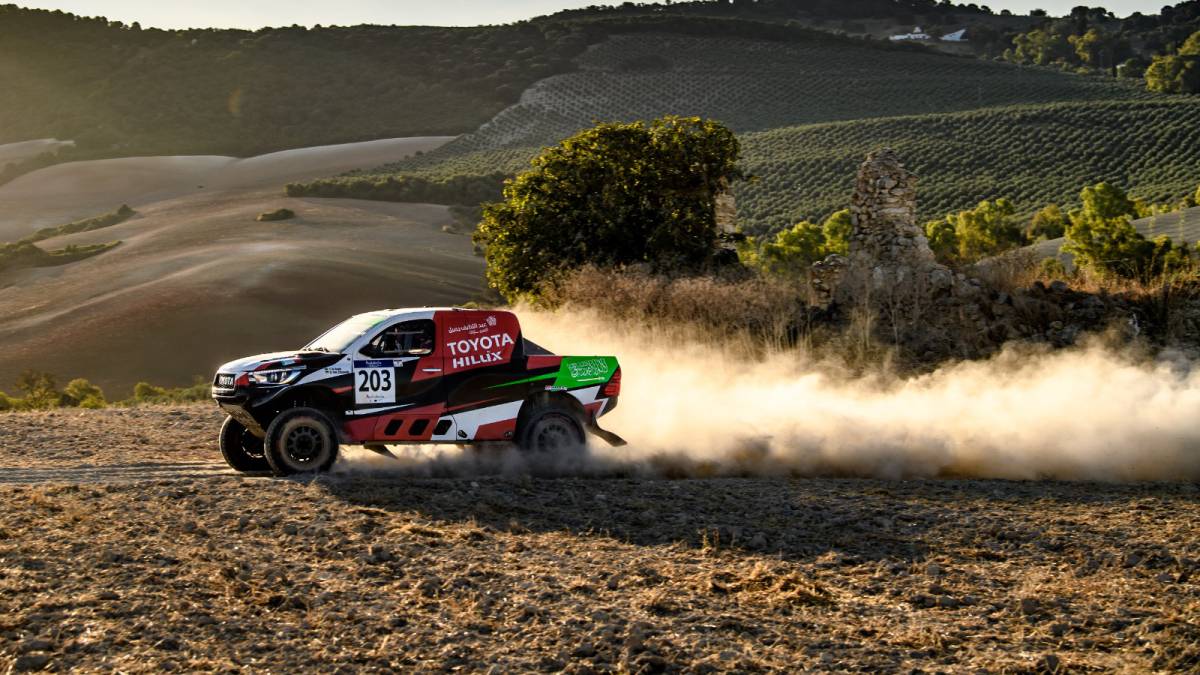 This is what Sainz said to AS before starting the Rally of Andalusia: "It is a type of terrain that does not suit our car at all and in which we will suffer more than anything else". The Mini buggy with which he won the Dakar in January was not conceived to be competitive on roads like those he will face in Andalusia, hence his doubts. But, seeing what the Madrilenian expected, his start was not bad at all, on the contrary, he is the one that best withstood the pull that Al Rajhi gave to open hostilities in the first stage of the rally.
And that the day in Villamartín started crooked, because the timing of the test failed and that caused two things: the prologue in which Al Attiyah and Peterhansel were the fastest was canceled, and the last 88 kilometers of the race were cut short. special to avoid some of the competitors ending up at night. Thus, the stage was neutralized at km 169 of the 258 planned and Al Rajhi was the fastest up to that point with his Toyota and a time of 2h 05:34, and Sainz was the one who finished closest to the Saudi, 1: 47, despite being in charge of opening the runway.
Carlos got to go sixth of the stage behind five 4x4s, including that of his partner Peterhansel who does not race with the Mini buggy, but he was rebuilding with the passage of kilometers and managed to overcome both the French, that he lost more than 12 minutes with Al Rajhi, like Al Attiyah, who is always one of his rivals and who finished third the day with about half a minute behind the Madrid. Not far from both, 7 minutes behind the leader and in fifth position, Cristina Gutiérrez finished in her debut with the Mini. A promising result such as the 8th for Félix Macías or the 11th for Esteve with his new Toyota.
Benavides beats Barreda and Santolino with Laia out
Bad news to start the day on motorcycles with the absence of a Laia Sanz who withdrew from the competition due to injuries suffered to her right arm yesterday after a hard fall in the prologue. Later, Barreda was willing to make up for it by fighting for a stage victory that was fully raced on motorcycles. He was the fastest at the first two checkpoints, but then Kevin Benavides, his Honda teammate, took the lead and finished with a 3:15 lead on the finish line. Behind both, Lorenzo Santolino signed a great third place no less than four seconds behind Barreda. Except for Laia, good Spanish start at home.
Photos from as.com