Rigo, goodbye to the season for a crusader break
Player with a very important specific role. The left knee was injured in Badalona; Six years ago it happened to him on the right. Bilbao Basket will have to go to the market in search of another quota.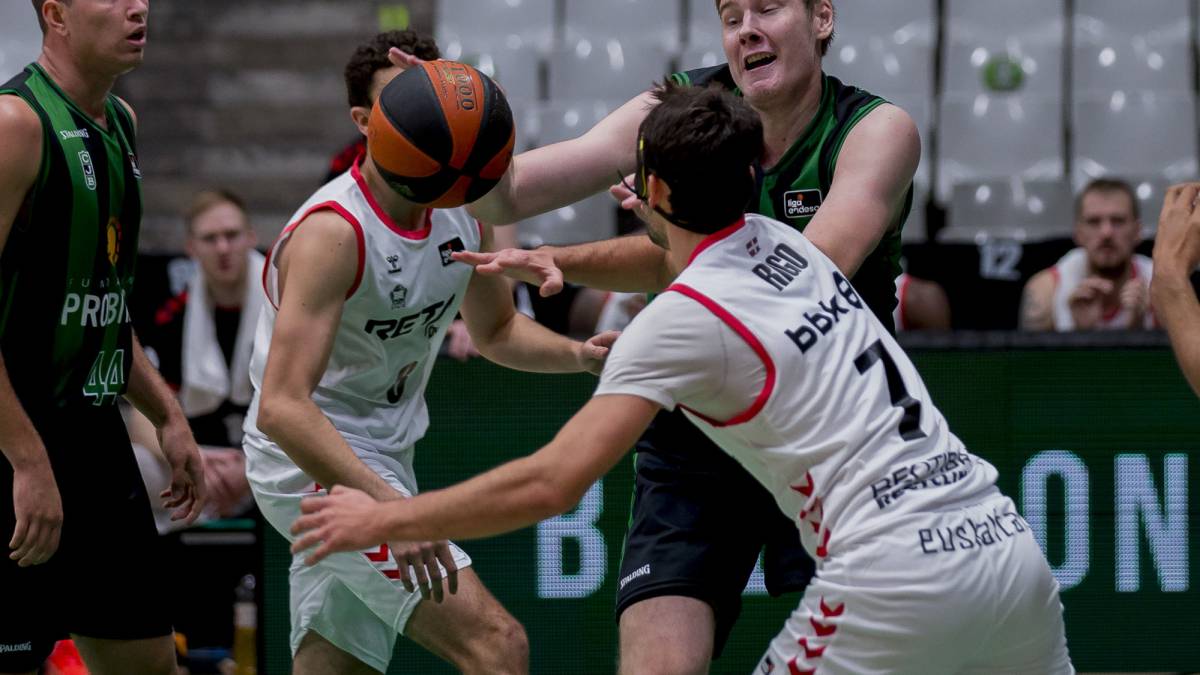 The worst omens have been confirmed. Tomeu Rigo, one of the players most loved by the RETAbet Bilbao Basket dressing room, suffers a tear of the anterior cruciate ligament in his left knee, as determined by the medical examination to which the Balearic escort has undergone to determine the extent of the injury which occurred last Sunday in the game against Joventut. He was trying to cut a Birgander stock and he slipped and the joint fell off.
Rigo suffered the same injury when he was a junior, six years ago, in the Sevilla Basketball quarry, on the other knee. Bad fortune haunts him, since last year he could not start the preseason due to a muscle injury and is currently wearing a mask due to a broken nose. This is a very serious setback, because, as he demonstrated at the Olímpic on Sunday, he is the one who best knows his role in the team and displays it in a remarkable way: he is in charge of hardening the defense and scoring from afar when the rest of first swords are stuck. In that sense, Reyes was also good against Joventut. The club must go to the market to complete the quota template. Meanwhile, on Sunday against Madrid the squad player Betolaza will rise. The economy does not allow any detour and something very cheap will be sought.
According to the Basque club, Rigo will consult a specialist in the next few hours to make the best option for recovering from an injury that takes him away from them for half a year, that is, he loses practically everything that remains of the League . "It will be a long process in which we will be by his side so that he feels all the support. Tomeu is a strong player, an example of work, of overcoming. We hope to have him back soon so that he can continue doing so," says Bilbao Basket in a statement.
Photos from as.com