Red Bull may lose its most precious asset in F1
Verstappen has an exit clause in 2021 if Red Bull's engine is not competitive. They prefer a partner, like Honda, to a supplier.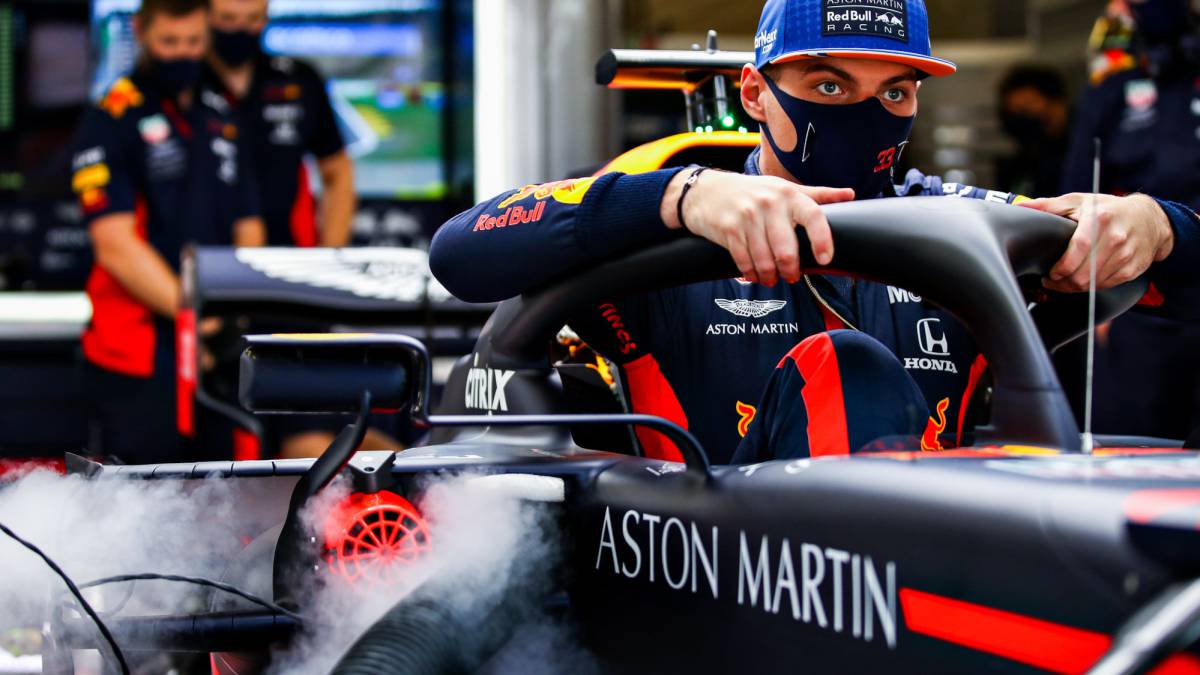 Max Verstappen has talent, charisma and projection, just like he's in a rush. Just turned 23 years old, the youngest driver to win an F1 grand prix (Spain 2016, 18 years old) can no longer be the youngest champion. Red Bull promises a car capable of contesting the titles to Mercedes, they bet very hard on 2020 and will insist on 2021, but the reality is different and patience always has limits. Honda breakdowns and problems getting the best out of the RB16 have already caused some headaches for Jos Verstappen, father and ex-driver, and the farewell from the Japanese engine manufacturer does not give stability to the project. Max renewed until 2023 with a superstar salary (more than 20 million euros per year). This is the second-longest contract on the grid behind Leclerc, who signed with Ferrari until 2024. But in the case of the Dutchman, there is an unsettling starting point.
In the Netherlands, 'De Telegraaf' reported the existence of a termination clause in Max's contract that AS has been able to corroborate from sources close to its surroundings. It is a legal figure that they used in other agreements and that would have allowed him to leave Red Bull already in 2019 if he had not finished third last World Cup. Now, the current clause points directly to the mechanics: if the engine is not competitive, Verstappen is free by the end of 2021. It is difficult to imagine how the performance of a power unit is quantified in an employment contract, but the lawyers of ' Mad Max 'have everything planned.
He signed it in December of last year, aware that Honda could not give the level to fight against Mercedes or to insure itself in case of a scare. The second has happened, and now the situation forces Red Bull to look for an engine supplier, paying for the service as a customer, or a new partner who contributes, like the Japanese, more than 100 million per season. Ideally, they will be attracting a manufacturer with resources that justifies their future in the championship.
It is said that the Volkswagen group, always close to energy drink, can consider a presence in F1. Option 'B' is to turn to a third party to take over Honda technologies and its Milton Keynes facilities so as not to start from scratch. If that is not possible, they must convince Mercedes or Ferrari. It is true that, according to the regulations, the same manufacturer cannot supply more than three teams, but the FIA can authorize exceptions, as happened with McLaren Mercedes, and that will never be a problem. Renault is the last resort, but going to that extreme will not be a good sign.
Uncertainty. As for Verstappen, his trust and commitment to Red Bull are total, today, because there are not many certainties in Formula 1 beyond 2021. In 2022 the cars will be completely new and the change of regulations can equalize the forces between teams or change the established order. The Mercedes is juicy and Hamilton won't be around forever, but the pandemic may disrupt the long-term plans of Daimler and any automaker except Ferrari, where Max hasn't made many friends either so far. "I like to win by coming back, against, but the opportunities are very limited. I want a dominant car," said the protagonist in conversation with this medium. "And I think Red Bull can do it," he added. But they can't do it alone, they need a good engine and a great driver. Without the first, there will be no second.

Photos from as.com