Red Bull don't know what to do
Marko sees problems in all scenarios: building his own engine, being a customer, or inviting a new manufacturer. Supports the clause that would release Verstappen.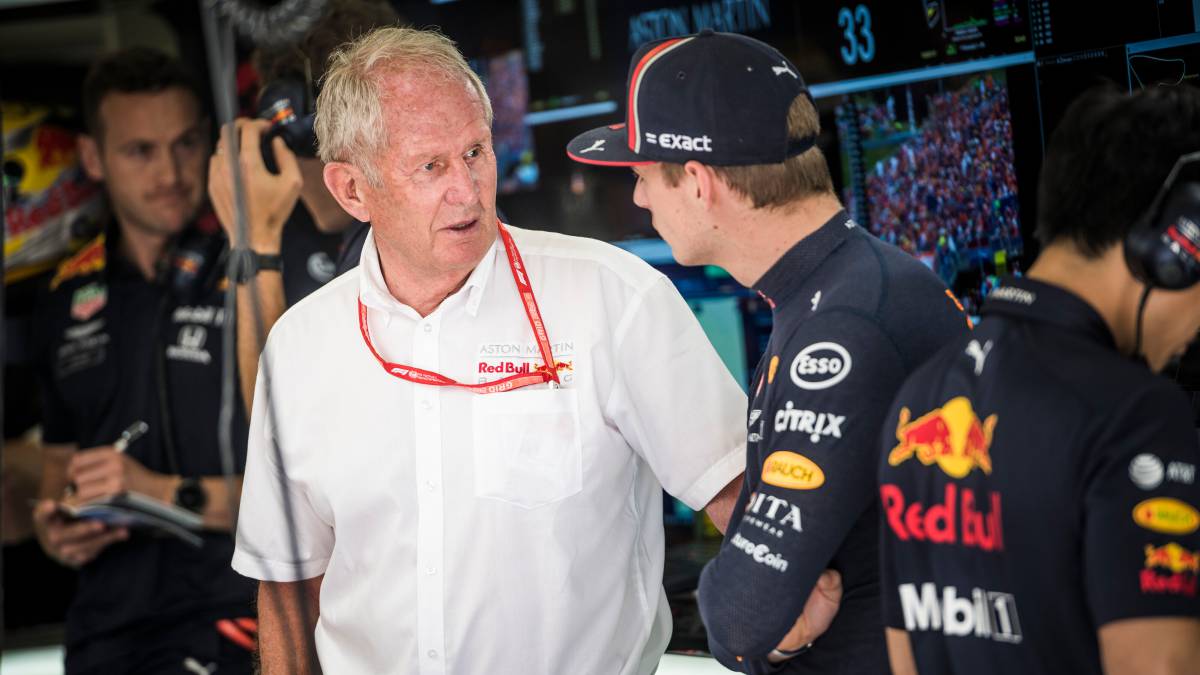 Christian Horner, head of Red Bull Racing, threw balls out of the box regarding the clause that allows Max Verstappen to leave the team at the end of 2021 if the engine is not competitive. But Helmut Marko, strong man of the energy drink in the circuits, confirmed the existence of that detail in the contract of the Dutch, on which this media reported. "Max has a competitive engine in his contract", confirmed the Austrian in 'Auto motor und sport', where on the other hand he reflected the enormous doubts that the team faces after the announced departure of Honda.
"It is also our premise to have a competitive engine. If it does not allow us to win titles, the project (the F1 team) is not interesting for us," he says. Marko defends that the FIA announce the regulation of engines from 2026 onwards as soon as possible, although he does not think that this will solve anything: "The best thing would be to advance the regulations. But what would Mercedes change, if its engine is already optimal. With their power advantage can mount a different aerodynamic setup. And with stupid unanimity, nothing will be changed. "
Doubt that they can convince a big manufacturer, like Volkswagen, because "nobody wants to go in for a period of four years with such complicated and expensive engines." And he rules out that they can take over the Honda facilities, because "they need those of Sakura" and also "the problem would come in 2022, when the engine must be adapted to biofuels." The economic cost would be enormous, and even more so without the support of the Japanese.
The other option is to go to current manufacturers and buy an engine from them, as customers. Although it does not seem that Marko is very convinced. Ferrari will improve, "F1 cannot allow them to be that far away." And Renault has made progress, but there are quarrels: "We would have an engine that they have built thinking about their needs, adjusted to its chassis. Bottom line: Honda's goodbye from 2021 has created a major hole in F1's second strongest team that jeopardizes its future in motorsport. And, reading Helmut Marko, any scenario seems possible.
Photos from as.com