After a season in which Liverpool dominated the Premier, this year has started with problems both in results and in nursing.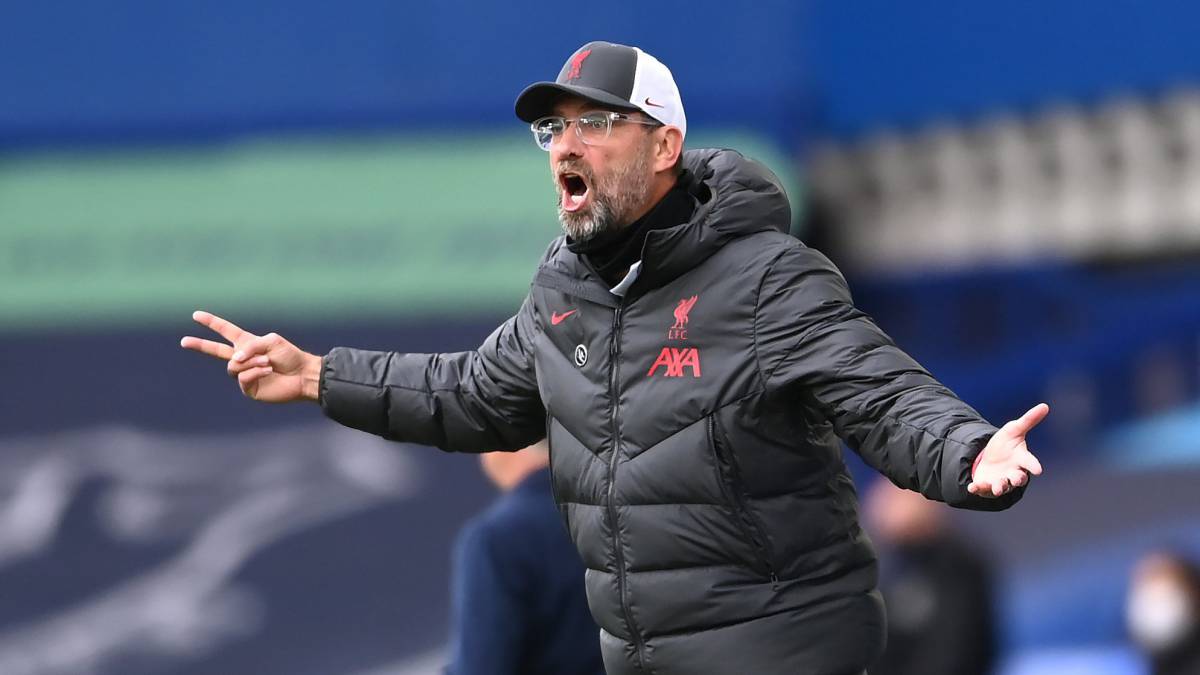 The season starts off crooked for Jürgen Klopp's Liverpool. After having received the painful 7-2 defeat against Aston Villa just before the international break, their return has not been satisfactory: neither by the result nor by the consequences. Virgil van Dijk's serious injury against Everton, which will have him off the pitch for most of the season, was not the only one suffered by the 'red' team, as Thiago was also hit on the knee after a hard tackle Richarlison -direct red- and will be out in the Champions League debut against Ajax, this Wednesday.
Thiago Alcántara underwent some tests in the hospital this Sunday and, although a serious injury has been ruled out, it will prevent him from being in the game in the coming days. In fact, Richarlison himself apologized after the incident: "I have already apologized privately and now I do so here publicly," wrote the Brazilian. "What happened today has been because of my dedication, I did not play that ball with the intention of injuring Thiago. When I saw that we were going to hit each other, I took my foot off and hit him with my knee, something inevitable due to the speed of the move, "he added.
Without the Spanish midfielder and without Van Dijk, whose knee injury was also confirmed this Sunday, Liverpool faces a decisive stretch of the season in which they will have to alternate the Premier League with the Champions League. The Dutch defender, indisputable since his arrival in 2018 for some 80 million euros, has been capital in the rebirth of Klopp's project and his absence presents a scenario never seen before in Liverpool: How to replace him? The ballots are held by Joe Gómez and Joel Matip, after Lovren left this summer, although the next option is to delay Fabinho's position until the defense.
For his part, Alisson Becker is still out. Although the first diagnosis indicated a period of absence of "between four and six weeks", the Brazilian goalkeeper has progressed "very positively", in the words of Klopp. Adrián San Miguel replaced him in the bulky defeat against Aston Villa, also at Goodison Park, and is expected to do so for at least two or three more weeks.
Photos from as.com