It was worth finishing on the podium for the Northern Irishman to win his sixth title, but he did fourth in the Redding victory and will have to certify it in Estoril.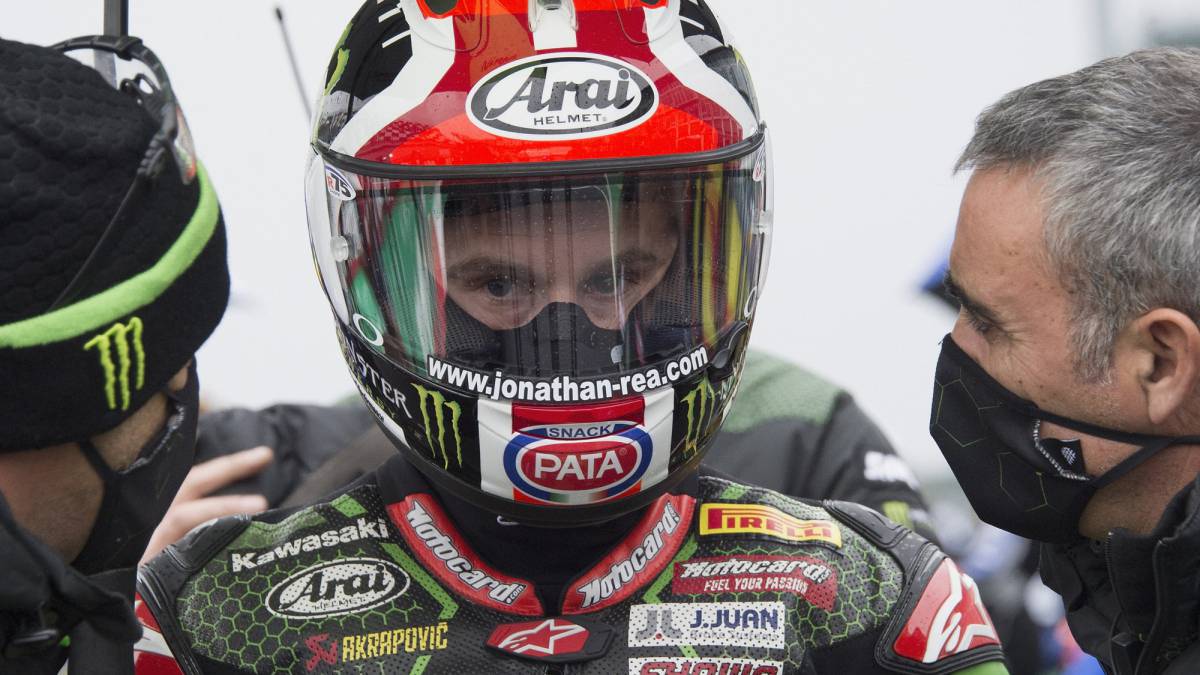 Everything was ready for the party, but Kawasaki will have to save the confetti and champagne for the final Estoril appointment, because in Magny-Cours their intentions failed. Rea is not yet an SBK champion for the sixth time in a row, he will have to wait. And that started Sunday dominating with ease in the Superpole race, but in the second he did not give the final blow to the World Cup. He was worth finishing on the podium, but he was fourth behind Redding, Baz and Davies and seeing how each of them passed him on the track.
Prudent. This is how Rea was seen at all times despite starting first and retaining the lead in the opening laps. But the wet asphalt and the breadth of his lead, made him go after one gear less than his rivals, and the first to take advantage of it was the most direct, Redding. The British did not take long to overtake Kawasaki's with a very tight interior that forced the Northern Irishman to lift in the middle of a curve to avoid touching. Since then, the Ducati man did his job to the finish. Meanwhile, from behind Rea continued to suffer, and losing positions ... 444 444
Baz was the next to pass him in the middle of the race and left Jonathan on the edge, with the 62 points of advantage that were worth him to be champion, but he did not have the other Davies Ducati that reached his back. And, after a mistake, he saw how the also British surpassed him seven laps from the end. It seemed that he gave up when he suffered two scares and was about to fall, he did not, but a couple more made him settle for the fourth permanently. The plan failed, but it is not a tragedy. The sixth is on the way, it will only take a little while.
Photos from as.com