Rai wins in Scotland after vibrant playoff with Fleetwood
The Englishman took his second victory on the European Tour after watching his compatriot force the tiebreaker at 18. Arnaus, the best Spaniard, 26th.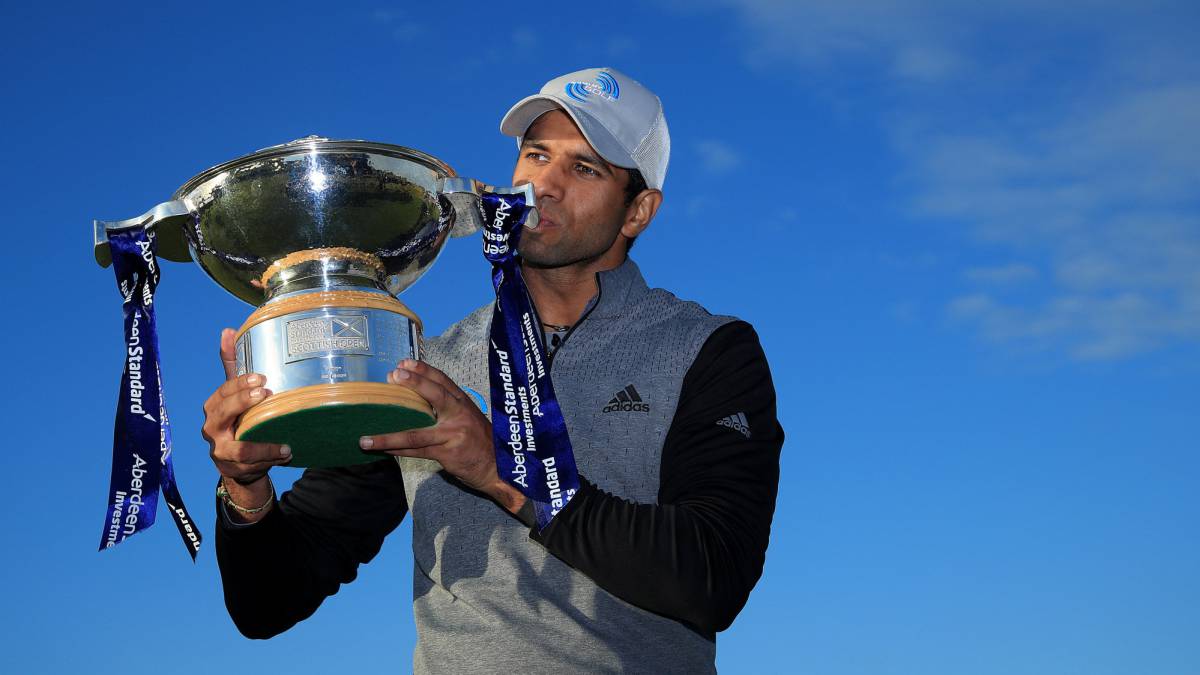 The Englishman Aaron Rai, who had finished tied with his compatriot Tommy Fleetwood, both with a total of 273 strokes (-11), took this Sunday on the first hole of the playoff with the Scottish Open, which is his second triumph in the European Circuit, the first on the soil of the Old Continent.
Aaron Rai, 25, from Wolverhampton, who had so far the only triumph on the European Tour at the 2018 Honma Hong Kong Open, suffered a great deal to take victory in Scotland, as he finished his fourth round, with a card with 64 strokes (-7), the best of the day, leading with one advantage over his compatriots Robert Rock and Fleetwood, both still with three holes to play.
From the Club House, first, and then from the practice field, he saw how Rock, who came out leading on the last round, equaled him in 16 and, later, as Fleetwood did (67 strokes) in 18. One last hole in which Rock missed, which went to the bogey (70) leaving the tiebreaker between two and with him out.
In the tiebreaker, Rai also sent the ball out to the bunker, complicating his options. Fleetwood, on the other hand, put it on the street and in good condition. Even on her second shot, the Wolverhampton one stayed a long way from the green, while her rival left her on the ante-green. Everything seemed favorable for the five-time winner on the European Tour, but it was not. He is a remarkable player, capable of both good and bad, who has been missing good chances lately; and today he did it again.
Y is that while Rai achieved par in the playoff spot, with a putt of about two meters, Fleetwood incomprehensibly missed his from almost less than one meter, which would have led to a new tiebreaker hole. Past suffering tasted glorious to Rai. He took the victory in a tournament that in its four days has had four different leaders and that, on Saturday, had been played in the rain.
Of the Spaniards, the best was Adri Arnaus, who started with four blows to the head and on Saturday he was one of those who presented the best card, he had a discreet last round, with 72 blows, a total of 280 (-4), which leaves you in a shared twenty-sixth square. Nor was it the day of the Paraguayan Fabrizio Zanotti, with 73 (+2), for 284.
Photos from as.com