Rafa Nadal, among the great feats of sport
With his thirteenth victory at Roland Garros, the Spaniard enters the Olympus of sport together with Merckx, the Celtics and the Lakers or Real Madrid, among others.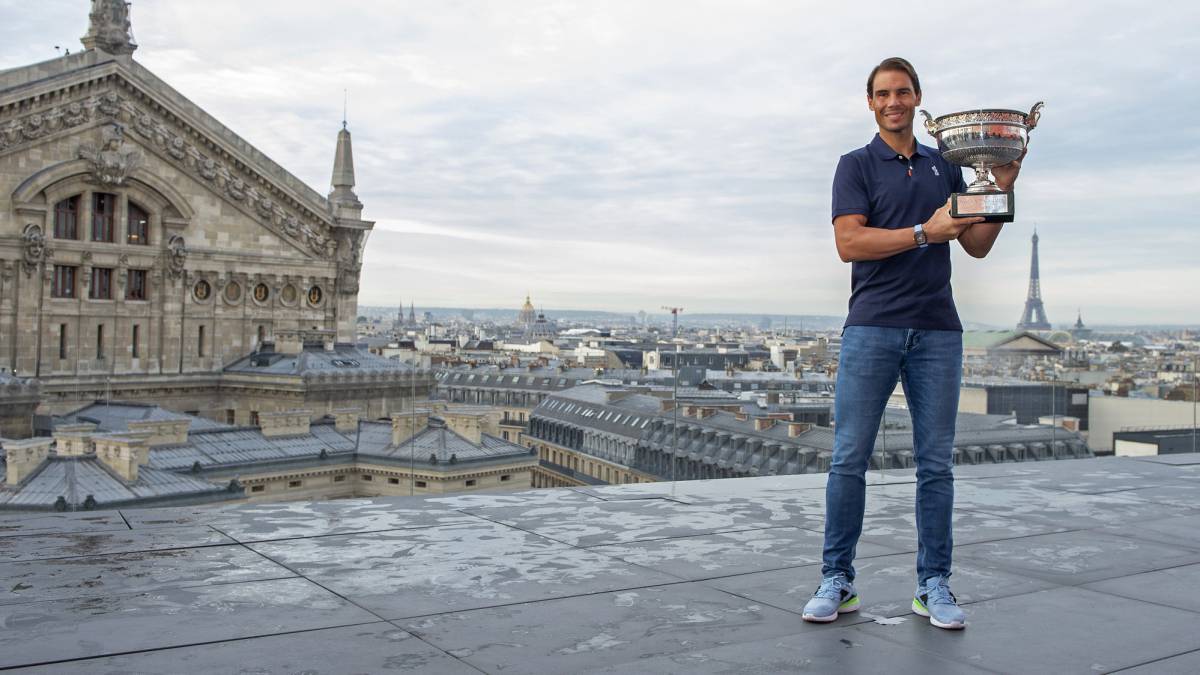 Rafa Nadal continues to make history in the world of sports. His thirteenth victory at Roland Garros makes the Nadal legend even more gigantic in Paris, where he already leads Bjorn Borg by 7 titles, the second with the most titles in Paris, and allows him to equal Roger Federer in Grand Slam number 20 titles.
Few athletes or teams have managed to maintain an idyll with one of the great competitions of its kind throughout the history of sport, leaving a mark on that competition that will take years to erase. One of these teams that also knows how to do feats is Real Madrid. The Madrid team has as many Champions League as Nadal Roland Garros (13) and, as with Nadal at Roland Garros, it is the only team that has surpassed a dozen wins in the competition, surpassing Milan, its maximum pursuer, in six titles.
NBA gestures
In this list of great feats, the historic NBA duel between Boston Celtics and Los Angeles Lakers also sneaks in. Both teams, clear historical dominators in the Eastern and Western conferences respectively, have 17 NBA champion rings each, and legends such as Bill Russell, Kareem Abdul-Jabbar, Magic Johnson, Larry Bird, Kobe Bryant, have passed through their ranks. Shaquille O'Neal, Pau Gasol, Kevin Garnett, Paul Pierce or LeBron James and Anthony Davis among others.
Equally outstanding is the hegemony of the United States team in the great events of international basketball. They have been on the podium in the 18 Olympic Games in which basketball has been an Olympic sport (15 of them with a gold medal) and they have achieved 12 medals (5 gold) in 17 World Cups.
Cycling world
In the cycling world no one has been able to match Eddy Merckx and it seems impossible for that to happen. Just by looking at the track record of the mythical Belgian cyclist, one understands the nickname of 'El Caníbal': 505 victories, including 5 Tour de France (with 34 stages), 5 Giros d'Italia (and 24 stages), 1 Vuelta a España ( and 6 stages), 3 Cycling World Championships, 7 Milan-San Remo, 5 Liege-Bastoña-Liege, 3 Paris-Roubaix, 2 Tour of Flanders and 2 Tour of Lombardy. No one has yet been able to get close to the great brand of El Caníbal.
Motor world: the eternal '12 +1 'of Ángel Nieto
With his thirteenth victory at Roland Garros, Nadal also equals in numbers another legend of Spanish sports, the ill-fated Ángel Nieto, who throughout his career added 12 + 1 titles in the categories of 50 and 125 cubic centimeters.
In Formula 1, the great dominator is Michael Schumacher. The 'Kaiser' dominates the list with 7 world titles achieved in 1994, 1995, 2000, 2001, 2002, 2003 and 2004 and only Lewis Hamilton seems the only driver who may be able to beat him (this weekend he already managed to match his record of 91 grand prix wins) .
Feats in other sports
If Nadal is the 'tyrant' of Roland Garros, Michael Phelps has been in the pool at the Olympics. 28 Olympic medals, 23 of them gold, show the voracity of the 'Baltimore Shark', to become one of the most successful athletes of all time.
Just as feared was France's handball team in the early 2000s and up to the present day. Claude Onesta formed a powerful block with figures such as Thierry Omeyer, Nikola Karabatic, Jackson Richardson, Jerôme Fernández, Didier Dinart or Guillaume Gille among others to get two Olympic golds, three World Cups and three Europeans. Before, Valero Rivera's FC Barcelona also left its mark on European handball in the second half of the 90s, adding five consecutive Champions of the 9 that the entity has in total, more than anyone in Europe. Barça is also the great dominator in the ASOBAL League, with a total of 19 titles, the last 10 in a row, 24 King's Cups and 15 ASOBAL Cups.
One of the most unknown 'tyrannies' in sport is that of FC Barcelona in Roller Hockey. The Barça entity is the most awarded in the history of this discipline with a record that scares. 22 European Cups, 18 Continental Cups, 31 OK Liga, 23 King's Cups and 10 Spanish Super Cups. Quite a record.
The same dominance that Nadal has at Roland Garros is held by Usain Bolt. The 'Lightning' continues to be the great figure of athletics despite his retirement with his three Olympic triplets (gold in 100, 200 and 4x100) that finally remained in two after the disqualification of Jamaica in the 4x100 of Beijing 2008 by doping of Nesta Sump. In addition to those titles and 11 other world titles, Bolt still holds the world records for 100 meters (9.58 in Berlin 2009), 200 meters (19.19, also in Berlin 2009) and 4x100 (37.04 in Daegu 2011) . A milestone that Nadal also hopes to preserve or even expand further at Roland Garros, where in May 2021 (except unforeseen) he will fight again for his fourteenth title in Paris.
Photos from as.com