Quartararo does not look for an excuse in his physique for his bad performance
The Frenchman started leading the general standings and from pole in the Aragón 1 race, but finished 18th and said: "I was fine and the physical was not the problem."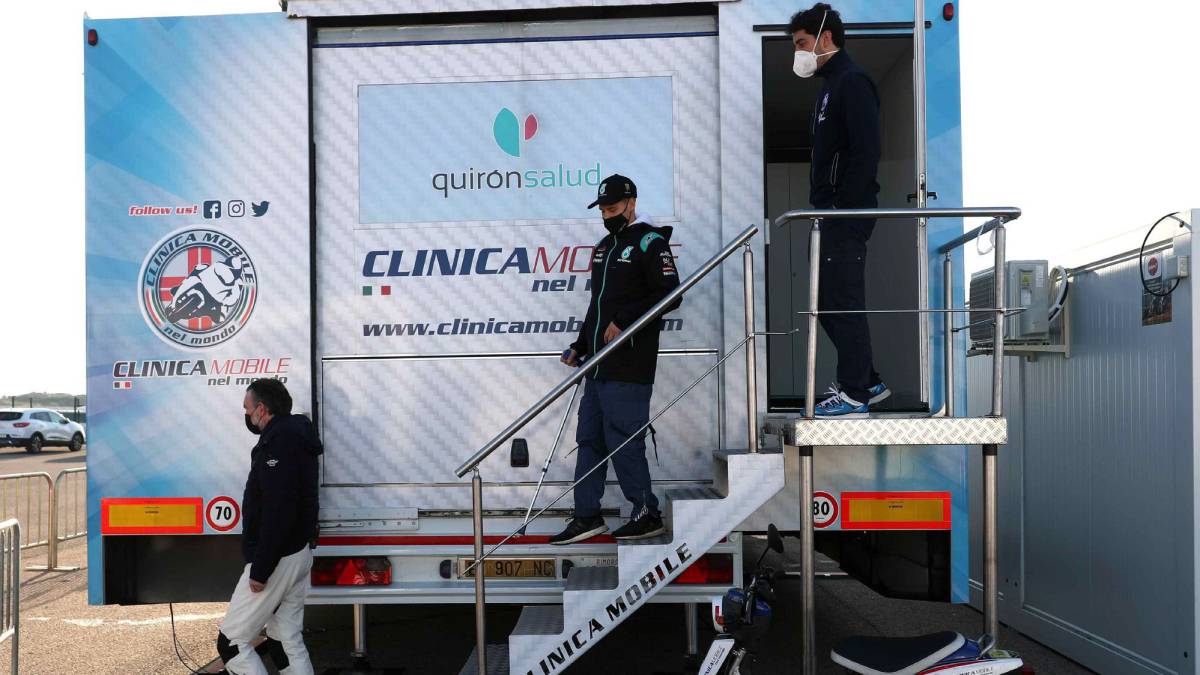 Bravo for Fabio Quartararo for not looking for an excuse in his physical condition, after the hard stick that occurred on Saturday morning and that caused a strong contusion on the left side of the hip, with a hematoma that had to be controlled for the rest of the end of week. The French appeared leader of the general and from pole to the Aragon GP and came to ride second during the first three laps, but began to dissolve in the fourth until finishing eighteenth, out of the points and losing the lead, now remaining second to six points of Joan Mir.
The reason for his debacle was not his health but his front tire: "I was in good shape to fight for a better result, but the front tire was totally out of control. It was strange. The choice of the midfielder was not a mistake and the choice was correct. Everything was going well in the first laps. The front tire pressure got out of control on lap three and we don't know why. That's why I was going long in most of the corners. In the first three laps I was very good. It is very difficult to understand and today we do not know what happened. We must improve for the next races. I couldn't brake, I couldn't turn or handle the bike. "
About his physique, he said: "First of all, I was fine and the physique was not the problem. The Suzuki was very fast, but I think I could have fought them without that problem. It seems that the Suzuki are very strong and are very consistent. This bike is more consistent than ours in the consumption of tires. And if they also find grip in the first laps, well there you have it: podium, podium and podium. But I think we can fight them. Maybe not in Aragon, but circuits like Valencia will arrive where we will go fast. "
On whether the pressure for the title fight could weigh on him: "Today was a disaster, but it could have been even worse if Mir had won, with Maverick second and Dovizioso third. It was good for me to have Petrucci win at Le Mans and Rins here. I have no pressure. This is my second year in MotoGP, the pressure is on the official riders. "
About whether he learned anything from such a tough race, which he was at least able to finish because someone else in his case had retired, he explained: "I have not learned anything because it has not been anything related to my riding style or the bike. It was inconducible due to the problem of the pressure of the front tire. "
And about his rivals, the Petronas Yamaha rider concluded: "The rider who has impressed me a lot has been Álex Márquez. When you do a podium it gives you confidence, but it has taken a step forward that I did not expect. And the Suzuki is more consistent with the tires until the end of the race. "
Photos from as.com