Prado, to the conquest of Flanders
The man from Lugo seeks to confirm his candidacy for the World Cup after the double victory in Madrid. The lead is 50 points away with six rounds to go.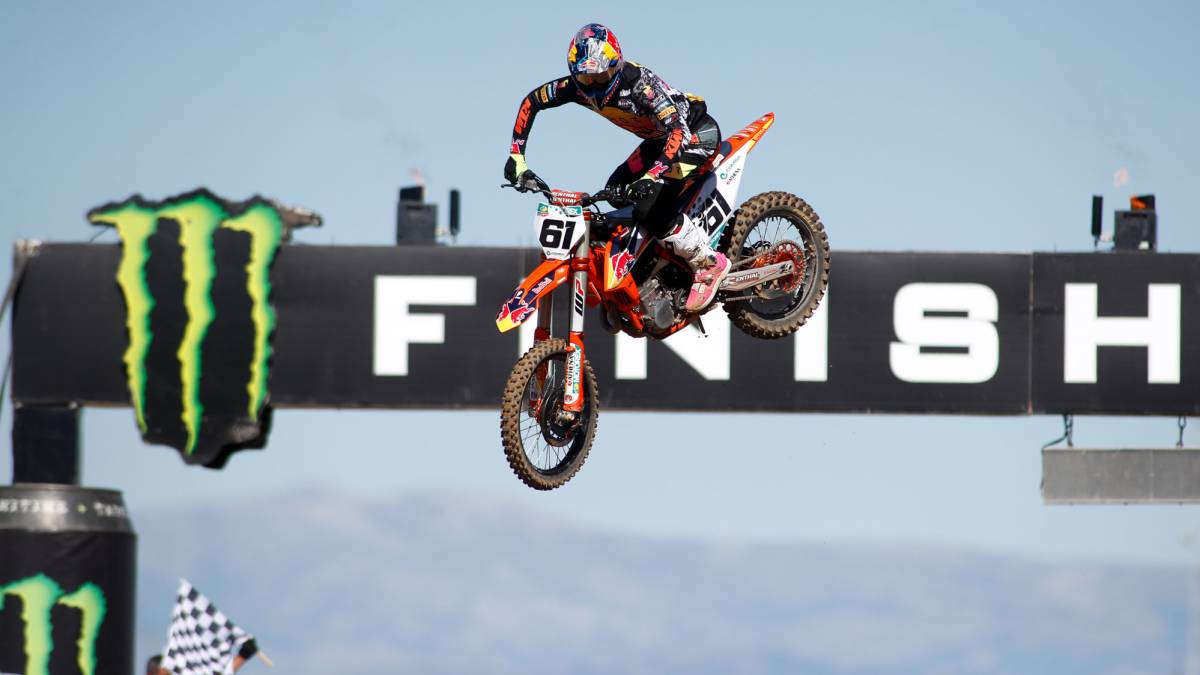 Jorge Prado arrives at the next MXGP in Flanders after his double victory at the home event in Madrid. The man from Lugo surprised locals and strangers with superb driving, without giving his rivals any option. The Spanish pilot will have a tough battle for the World Cup in the place that gives its name to the most famous infantry unit that the Spanish monarchy has had. The title is not a chimera, Gajser and company begin to look at him in the rear-view mirror and Prado is eager to repeat his first plenary session in the top category of the Motocross World Championship.
The starts are being Prado's strong point in racing and will once again be a key factor in his aspiration to the championship. It will not be easy at all, as the top three are very strong, but Seewer is already five points behind and a bad race by Gajser or Cairoli can re-engage him. There are still six tests to be contested and the difference with the leadership is 50 points, a perfectly cuttable distance.
The Lommel track brings back fond memories for Spanish ambitions. In its around 40 years of history, it has entered and left the championship several times, returning definitively in 2008, with a victory for Jonathan Barragán in MX1. Jorge Prado also knows what it is to win at Lommel by triple game in the MX2 category. Although if there is a king in this circuit, that is Antonio Cairoli, with four victories in his record.
Photos from as.com