Pol: "My back has even started to hurt from the tension"
"When we had 13 or 14 laps I noticed the front tire dropping, it was too soft, and I started to get really tight," he says.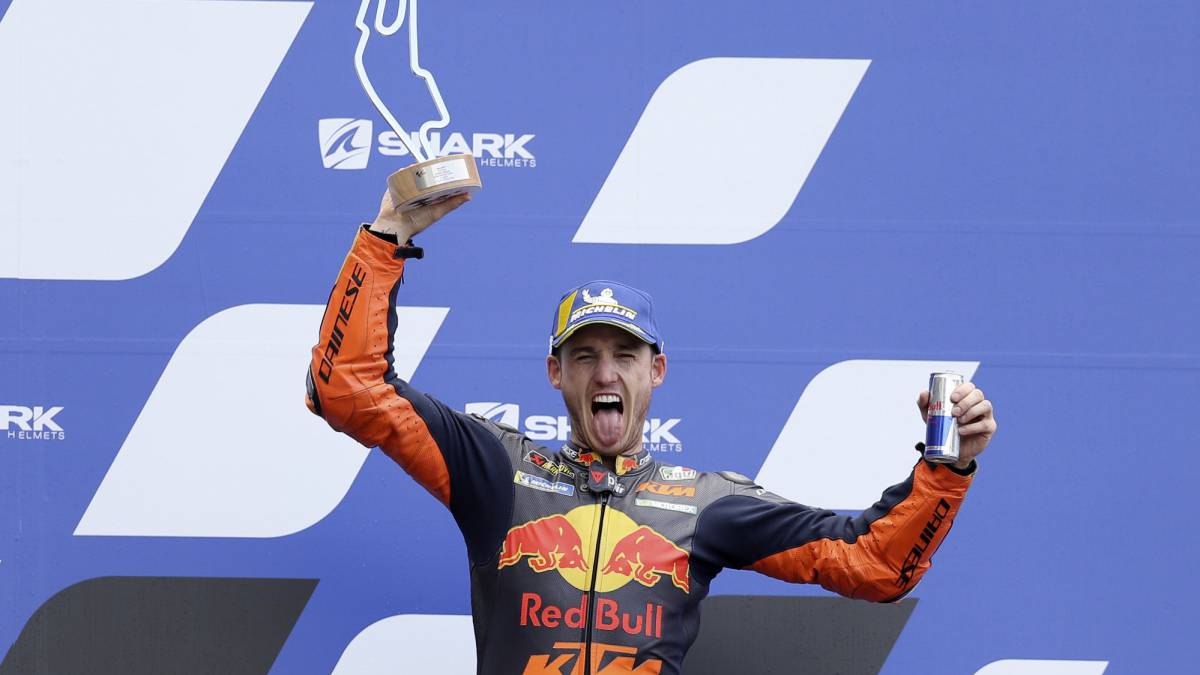 Second podium of the season for Pol Espargaró with the KTM, again third, as in the Emilia Romagna GP.
-What can you say?
-It's as if I had been doing back exercises for three days in a row… my race has been very long. When we had 13 or 14 laps I started to notice the front tire dropping, which was too soft, and there I started to tense up a lot, I couldn't drive calmly and my back started to hurt from the tension. But when I saw that I caught them, everything changed a little. There your mentality changes a bit and you enter a spiral of good vibes, and in the end I was able to catch them and the race passed me much faster.
-Do you have the feeling that with a couple more laps perhaps you could have even ended up reaching Petrucci?
-Yes, or I could have fallen too… The risk that I had, which I was taking especially in the last three laps, was high, the track was drying up and the front tire was at the limit. For example, Alex, with the midfielder, has made a better strategy. We were about to ride it, but all the KTMs have opted for the soft one, because we had not tried the medium and it seemed too risky. So I'm happy to be here even though you always have that 'what would have happened'. At the beginning of the race I suffered a lot because I could not warm up the tires and maybe with the medium I would not have been able to finish the race ... 444 444
-This podium stands out as a constant benchmark for KTM in all conditions?
-Well, yes, it is complicated, because Miguel (Oliveira) and Brad (Binder) are very fast drivers and very fighters, and as it happens to me, this year they have very little to lose and a lot to gain. So everyone gives it their all. Too bad those races in which I didn't score because I could have gotten good points. But doing two podiums in three races is incredible and we would not have imagined it before starting the season. In rainy or dry conditions we have options of doing great races and finishing like that is amazing.
-What was he looking at in the parc fermé on the Honda of Márquez?
-The front tire. I have got this thorn from not having mounted the medium tire, because we have been ready on the grid, we have lacked nothing, the tire was ready before leaving the box, and I wanted to see the degradation that Alex had on that tire . I have been left with that of having made another decision and having achieved something else, but we are here and not having fallen is already a very good thing.
Photos from as.com