'White' poker at the Golden Boy
Vinicius, Rodrygo, Camavinga and Haaland are nominated for the award. Madrid could bring together four of the 20 best young people in the world in two years.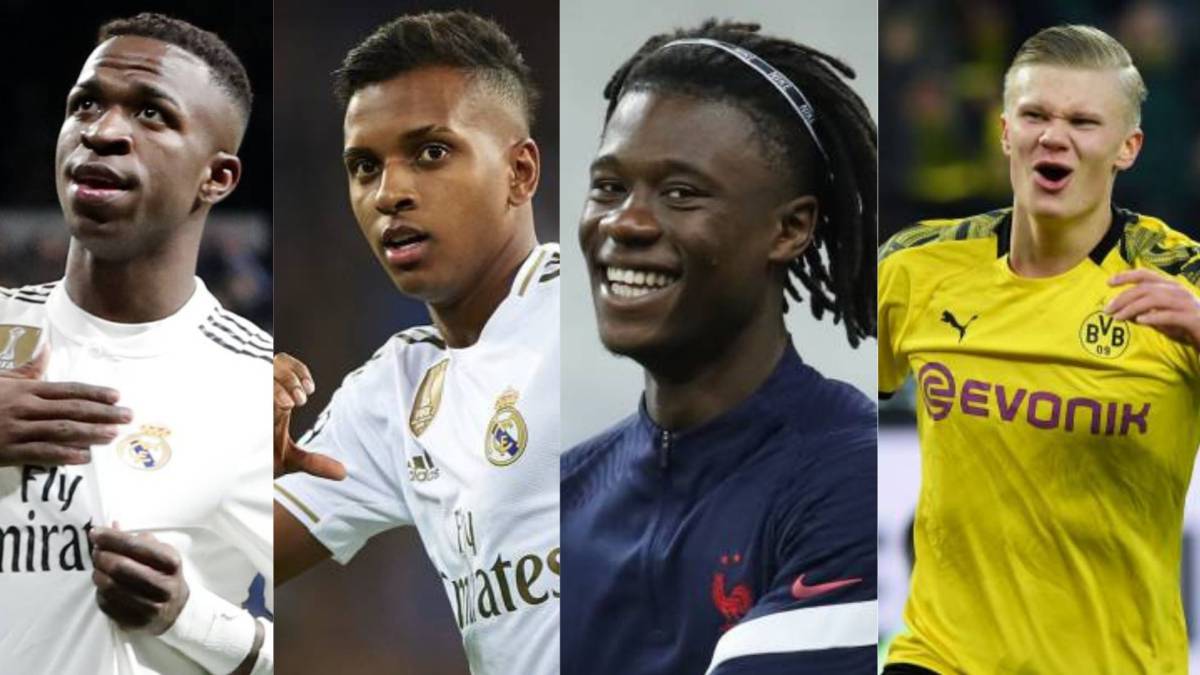 Real Madrid's policy of signing young players, with a lot of projection, is still latent and is already bearing fruit. Tuttosport today announced the 20 nominees who will compete for the Golden Boy, a trophy awarded to the best footballer under 21 years of age who plays in Europe. The list, probably the most contested and with the highest level in recent years, leaves a very good body in Madrid: two of the nominees are theirs (Vinicius and Rodrygo) and another two are intended (Camavinga and Haaland) .
The Brazilian duo, both 20 years old, repeat their nomination after staying at the gates of the award last year (it was won by Joao Félix, from Atlético de Madrid). For this year the feelings are positive and, regardless of whether one finally wins it or not, the club is very happy with both. They are seen every day hungrier than the last, they work non-stop (even doing double sessions, in the morning with the group and in the afternoons at home) and they are growing by leaps and bounds. Vinicius, according to Transfermarkt, is valued at 50 million euros, slightly more than Rodrygo, estimated at 45 million.
The nominee poker culminates with the two great pretended (Mbappé permission) for the next markets: Camavinga and Haaland. The Frenchman, currently at Rennes, is only 17 years old and is already looking to the nominations for these trophies. His recent internationality with the French absolute has raised his cachet and it seems increasingly clear that he will be a world star. Also Haaland, who with 20 years is the leader of Norway along with Odegaard and is running as a candidate not only for the Golden Boy, but for the best striker in the world.
The Madrid roadmap
The plan in the capital is to undertake the two signings in successive years. The white route time dictates that in 2021 it will be time to sign Camavinga (contract ends in 2022, so next year he will have to renew or leave) and in 2022, Haaland. The signing of the Norwegian will seem tough: his agent is Mino Raiola, who has a verbal pact with Borussia not to facilitate his departure until that summer. If he left before that date, Dortmund would ask for an amount of money that, surely, would exceed 120 million euros. The will of the player will be key. If either of you win the Golden Boy, your status will be elevated. At the moment they are already nominated.
Photos from as.com