Pogba: "It would be a dream to play for Madrid; everyone wants to go"
The Frenchman, who ends his contract with United in 2021, on his renewal: "I have not said anything yet. I did not speak with Ed Woodward."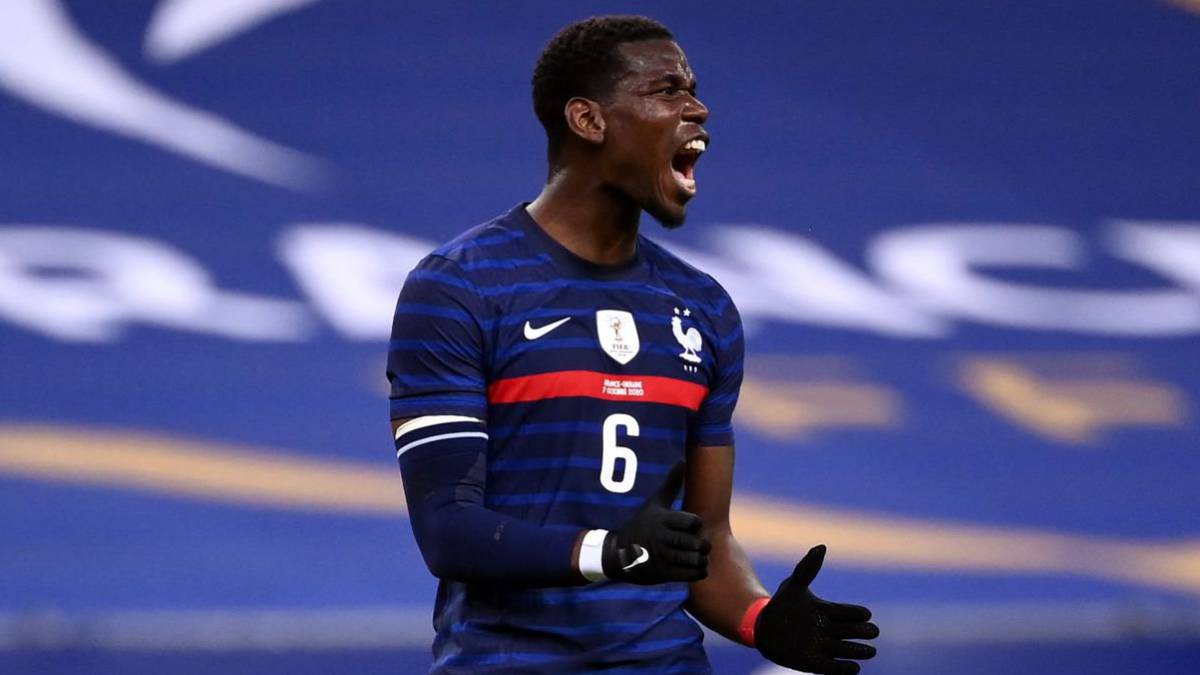 Paul Pogba (27 years old) has surprised this Thursday with his statements at the press conference of the French team. The French international said that "all players dream of playing for Real Madrid", thus being able to reactivate the interest that has existed for him since 2016 at the white club and that had died down in recent months. In 2019 Zidane insisted again on signing him, but the Madrid sports management saw and sees his excessive price and trusts Fede Valverde for that profile. The French midfielder thus sends a message to Real Madrid in a key season for its renewal.
"Is Zidane's interest? A lot has been said about it. Yes, of course, all footballers would love to play for Real Madrid. It may be a dream. I will not deny that it would be a dream for me to play there one day. As I said, now I am at Manchester United and I love my club, I will do everything possible to leave the team in the place it deserves, "the center half acknowledged at a press conference.
Pogba renewed in 2016 for five seasons with Manchester United. That is, in 2021 he will be free if the English team does not avoid him. There is a clause in your contract whereby your current team could extend the link for a course. This clause can be executed from June, but United values waiting until January to save these months the salary increase that it would entail.
The renewal of Pogba, to the fore
The renewal of Pogba was already one of the main headaches of Manchester United, and of Real Madrid, in the summer of 2019. Zinedine Zidane requested his hiring, rejecting the signings of players like Van de Beek (now at Manchester United) or Tanguy Ndombelé. He only wanted Pogba and did not accept the power to bring several midfielders of the same profile as the French. In fact, the newspaper L'Equipe reported in June that the Real Madrid coach had once again requested his incorporation along with Eduardo Camavinga. Rumor that did not materialize due to the economic crisis caused by the coronavirus pandemic.
Pogba was 'in absentia' during the beginning of last year. The first part of the season was injured and it was speculated that he had refused to train as a protest that Manchester United had not let him negotiate with Real Madrid. However, the arrival of Bruno Fernandes in January was a relief for the Frenchman, who found in the Portuguese a perfect partner to return to his level and with whom he achieved qualification for the group stage of the Champions League. This season, the one from Lagny-sur-Marne has played three games, four if we count the EFL Cup, regaining sensations in a system that boosts him in the last third of the field.
Pogba's good performances in the Premier League once again put the issue of his renewal on the table. From England they assured that he could extend his link to Manchester United for five years, although the player has not commented on the matter. In fact, yesterday, as soon as he assured that his dream was to play for Real Madrid, he also did not want to reveal clues regarding his future: "I prefer to be focused on football right now. Much has been said about it, but I have not yet said nothing. I did not speak to Ed Woodward (Manchester United Executive Vice President). I have not spoken yet about my renewal. I think there will be a time when the club will come to talk to me and offer me a new contract, "he said.
Photos from as.com