Pogba's SOS will have no response from Real Madrid
The club has definitely ruled out his signing despite the fact that, as you can read, he came very close to signing him up to three times in recent months.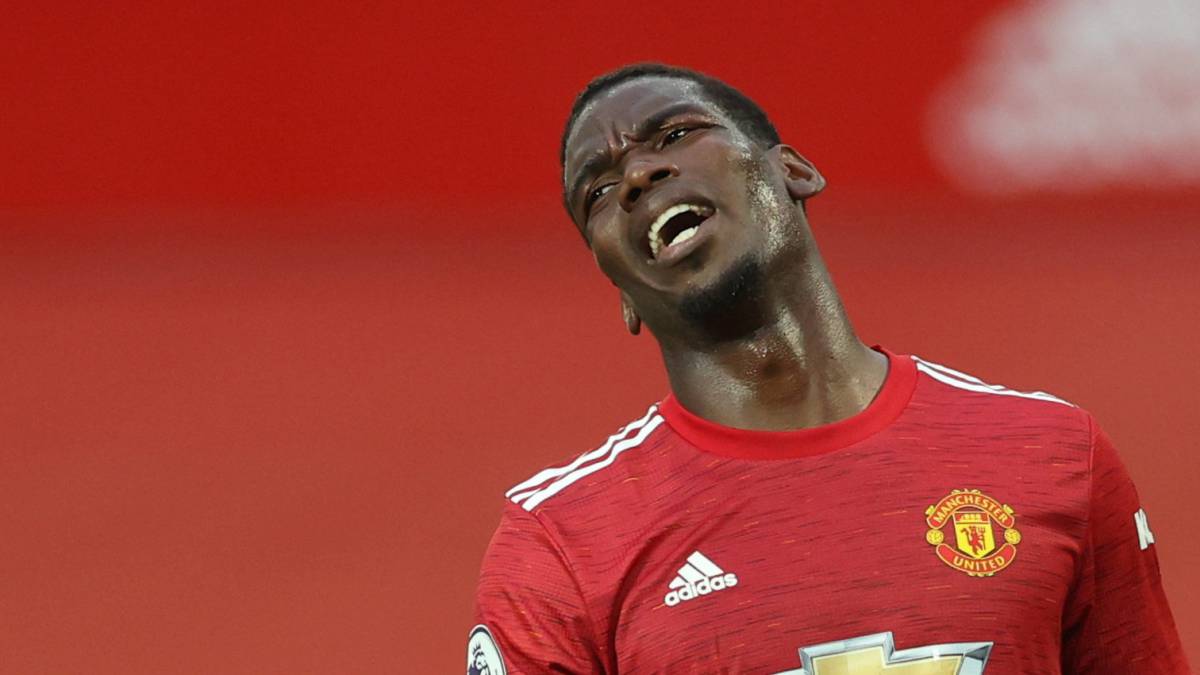 Pogba surprised with his statements Thursday at a press conference. "All players dream of playing for Real Madrid. Zidane's interest? Many things have been said about it. Yes, of course, all footballers would love to play for Real Madrid. It may be a dream. I'm not going to deny that it would be a dream for me to play there one day. A strange SOS that the French star sent once Madrid has closed and that Camavinga's name (and for Madrid, Mbappé's) seem to be far above his. That message of help will not have an answer from Madrid, which to this day has totally ruled out his signing.
Madrid considers Mbappé's operation a priority, of course. On that roadmap, the signing of Camavinga in 2021 and, in 2022, Haaland, when Benzema ends his contract, will also be tried. As for the situation of Pogbna, he ends with United in 2021 but the entity can be renewed one more year unilaterally. And he charges 15 million euros net, too much for a midfielder according to Madrid's salary scale.
However, as you can read below, Pogba has been close to signing for Madrid three times. These are
The summer of 2016.
Real Madrid was negotiating with Juventus of Turin and with Raiola the incorporation of the player, who was the man around whom Zidane wanted to build his first project that started from scratch at the head of Madrid. At that time, although the player's desire was to wear the Madrid shirt, his high financial pretensions and those of his agent ruined the operation. The figures that United agreed on were later known through the Football Leaks papers released by Dier Spiegel: United paid Juve 105 million and Raiola 40 million. It was not strictly a commission, his percentage was signed by contract when he brought it free from United to Juve in the summer of 2012.
The summer of 2019
In that period there was a new attempt by Real Madrid to please Zidane's wish. But the negotiations were affected by the bad relationship that remained between Florentino and Raiola in the summer of 2016. The figures did not end up adding up either and Real Madrid had already spent a lot of money on young people like Vinicius and Rodrygo, 45 and 40 million respectively and , above all, in Hazard (100 million, the galactic corner piece around which to make a new project after a season without titles. statements: "It is time to start a new challenge," he said without qualms.
The summer of 2020
It should be the one that made good the saying of "the third time is charm." The situation was once again unbeatable to sign the Frenchman, with Modric in the final stretch of his career and Zidane betting on a more back and forth and less elaborate football that needs muscle in the center of the field. United could extend (and will do so in December) for another year the contract that expires in 2021, but it was the perfect time to leave. The normal thing, even, is that instead of exercising that clause it ends up renewing it to prevent it from going free a couple of years later. Raiola's relationship with Solskjaer was at its worst. Pogba had met Zidane in Dubai shortly before and they were able to talk ... But the economic crisis due to the coronavirus once again knocked down any possibility that he would come ... And now it is impossible.
Photos from as.com