Paula Badosa: "I thought it was not good for this sport"
She will be this Monday (11:00, Eurosport) in the round of 16 at Roland Garros against Germany's Siegemund. The 22-year-old from Barcelona spoke with AS in the preview.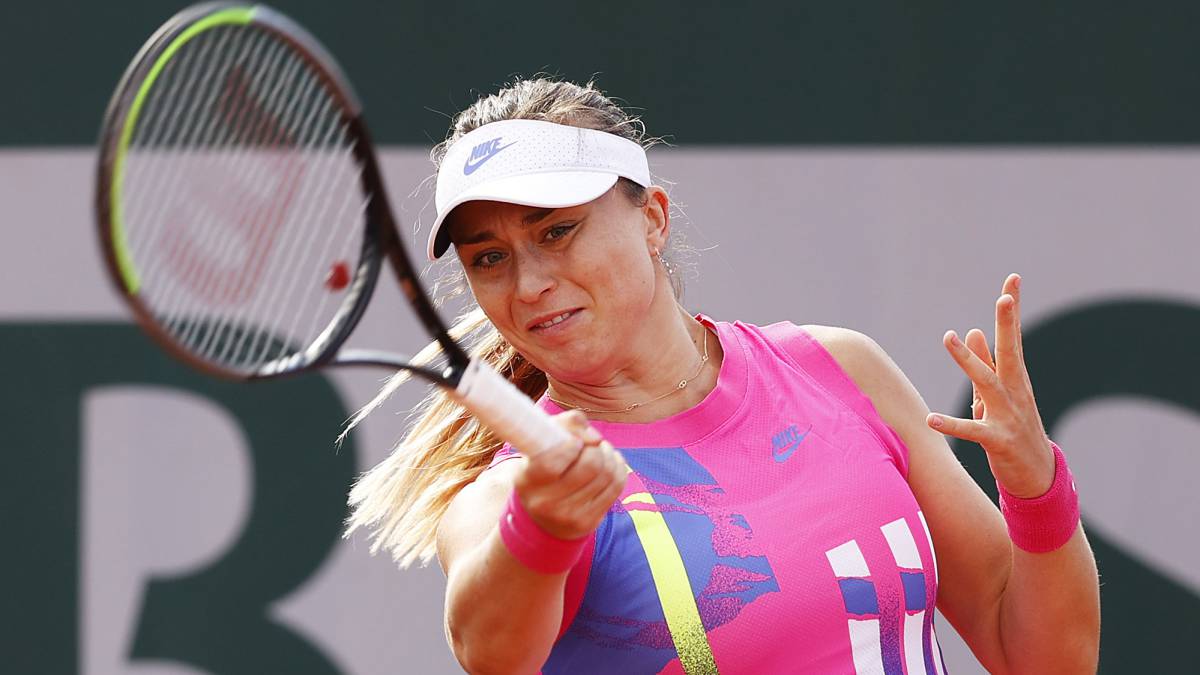 Paula Badosa (New York, 22 years old) enjoys the "dream come true" of being in the round of 16 at Roland Garros, her biggest success so far at Grand Slams. In 2015 she was the champion in Paris of the junior tournament and expectations consumed her. He spoke to AS in the French capital, among other things, about it.
How does it feel to achieve the greatest success of your career?
I am very happy, excited to be for the first time in the second week of a Slam, but at the same time I really want to continue winning matches, because I feel good, very motivated.
She seems to be inspired, her tennis is flowing ...
Before starting the tournament I already had very good feelings. I am very confident and I believe that everything will work out for me. That helps a lot to perform.
Do you think you have a great opportunity now?
Yes, but she (the German, 32 years old and 66th in the world Laura Siegemund) will think the same. She is very tough and on land she is very fighter. It will be difficult.
What do you think you lacked before to do so well in a great tournament?
Apart from the small physical, mental and tennis improvements, having confidence that I could achieve it and believing more in myself was the key to taking this step. And have a quiet environment.
After winning the junior tournament at Roland Garros, you had a hard time ... Why?
I had a very bad time with expectations, because I did not meet them. I never had an environment to help me. The world was falling on me. But having perseverance, believing, being strong, and thinking that it would happen helped me get up every morning.
Did you ever think that you would be left halfway?
Yes. I had anxiety and depression and in those moments it is difficult to be positive and believe that something like this was going to happen to me. I did think it was not good for this sport. Once I got over that and was better with myself, I had at least 10% faith that I could do it.
Now go to another level. Does it look ready?
Yes, especially mentally, now I believe that I can win, that I can get there. It is a very important step.
Have you done any specific work in this regard?
I have been with psychologists, but the most relevant thing has been my own work and trying to have a stable environment.
How do you combine that inner struggle with tennis?
It's difficult, because I was so focused on being mentally good that I forgot about the things I had to do to improve physically, for example. That made the process slower. But the other was a priority.
Now he has a new coach, Javier Martí ...
We were friends for years and he was always confident in my potential. It gives me a lot because it makes me believe more in myself. The relationship is very good.
What are you most satisfied with regarding your tennis?
I made a change of grip that makes my forehand run more and I dominate the serve.
Years ago she told AS that her goal was to be one of the best in the world. Do you keep it?
Yes. I always dream big.
Photos from as.com