Pau Gasol sends a message to his "little brother" Butler
The Spanish player spent two years in Chicago with him and now he wanted to recognize his work: "You are one of the best in the world and a great leader."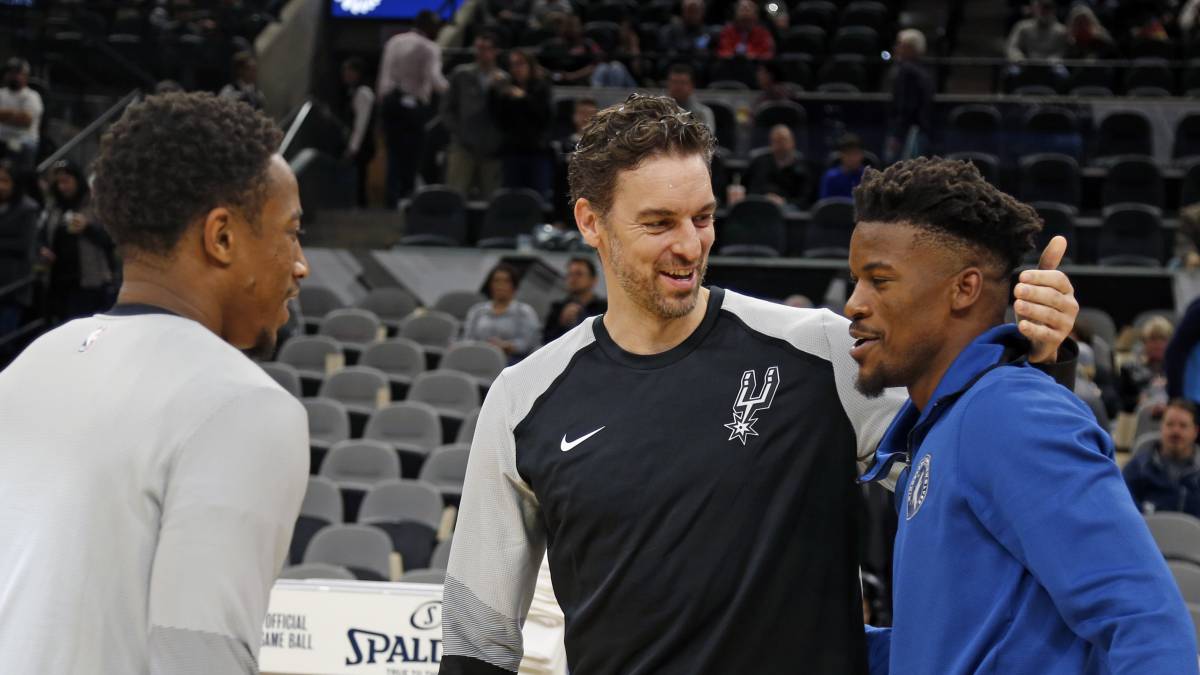 If anyone has come out of the finals strengthened at the individual level, it has been Jimmy Butler, the great architect on the track that the Heat arrived alive to the sixth game playing some of the best games that are remembered in the fight for the ring. He has averaged 26.1 points, 8.3 rebounds, 9.8 assists and 2.1 steals with two triple-doubles. His status has gone from star in a second or third echelon of the league's aristocracy to superstar without question.
Everything shown on the court during these six games has caused many people to congratulate him despite the final defeat. One of them has been Pau Gasol, who already shared a dressing room with Butler for two seasons in the Chicago Bulls, between 2014 and 2016. The first of those two years brings good memories to both. Butler won the Most Improved Player award, Pau started the All Star and starred in the unforgettable opening jump between two with his brother Marc. And although the Bulls were eliminated in the conference semifinals against the Cavaliers of LeBron James (who made a triple impressive over the horn in Game 4 in Chicago that avoided 3-1 in favor of the Bulls), the two have a good personal relationship.
This is how the Spanish wanted to reflect in a message on his Twitter account where, in addition to celebrating the Lakers title, with whom he himself won two rings, he also had time to remember his old teammate: "I wanted to take a moment and recognize how proud I am of Jimmy Butler. You are one of the best players in the world and a great leader. Congratulations to you and the Miami Heat for an exceptional season. I love you little brother! "
Photos from as.com