Pasalic shines in a match in which Modric played 15 minutes
Croatia beat Switzerland after coming back from a match they started losing. Pasalic and Brekalo turned Gavranovic's goal around.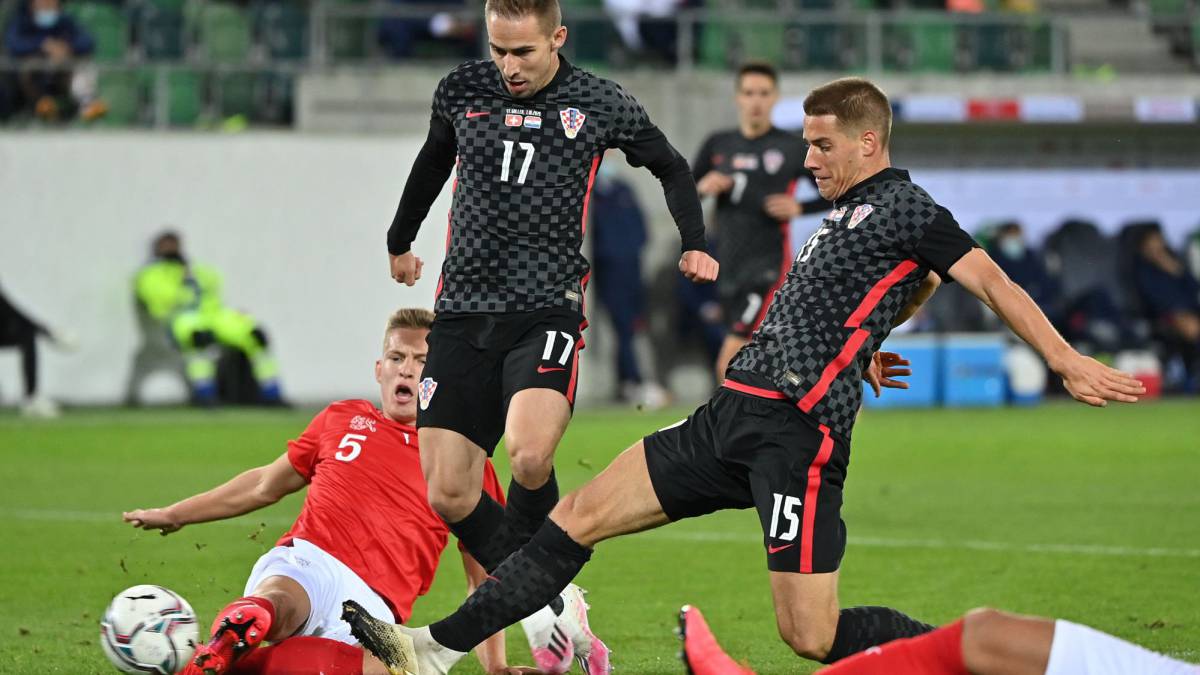 Looking at the poster, Switzerland-Croatia was one of the best matches that could be seen this Wednesday in Europe. Two high-level teams, qualified for the Eurocup and with big names in their teams, especially on the Croatian side. The problem with friendlies, and more post-pandemic, is that the coaches tend to rotate their players in the face of official matches. Dalic, coach of the Balkan team, did not skimp on changes in his usual eleven and left Modric, Perisic, Lovren and Brozovic on the bench, no less, four of the undisputed in Russia 2018, when Croatia was runner-up in the World. Switzerland put more meat on the grill with a team more similar to the one Petkovic would use in an important game and it showed in the first half hour of play.
The superiority of Switzerland in the opening bars was noted with occasions that Xhaka and Rodríguez did not know how to take advantage of, but Gavranovic did, who with a perfect header finished down and hit the post a center from Xhaka himself. After the goal, the Swiss took their foot off the accelerator and Brekalo, after a pass from Bradaric from the left, made the equalizer shortly before the break with a first shot of '9' pure, positioning his body to finish off with his left foot to the short stick. Croatia went to the dressing room with much more prize than their first 45 minutes deserved.
Dalic moved the bench in the second half and brought in Brozovic. It did not improve the game of Croatia but it was a rockier team. The game got stuck in the middle and amid all the uproar in midfield, Budimir and Pasalic were wrong and made a vertical play. The first ran into space and waited for the Atalanta player to come from behind to serve him a more than appetizing ball that the midfielder was able to turn into a delicacy, with a subtle touch, to score his first goal as an international. With the score already in favor, Modric and Perisic entered to control a match that Croatia won with more skill than brilliance.
Photos from as.com