Pablo Laso: "The team must maintain the philosophy of the game"
Real Madrid is measured this Wednesday with a Khimki touched by casualties and by COVID-19. "We are confident of getting the first victory," adds Campazzo.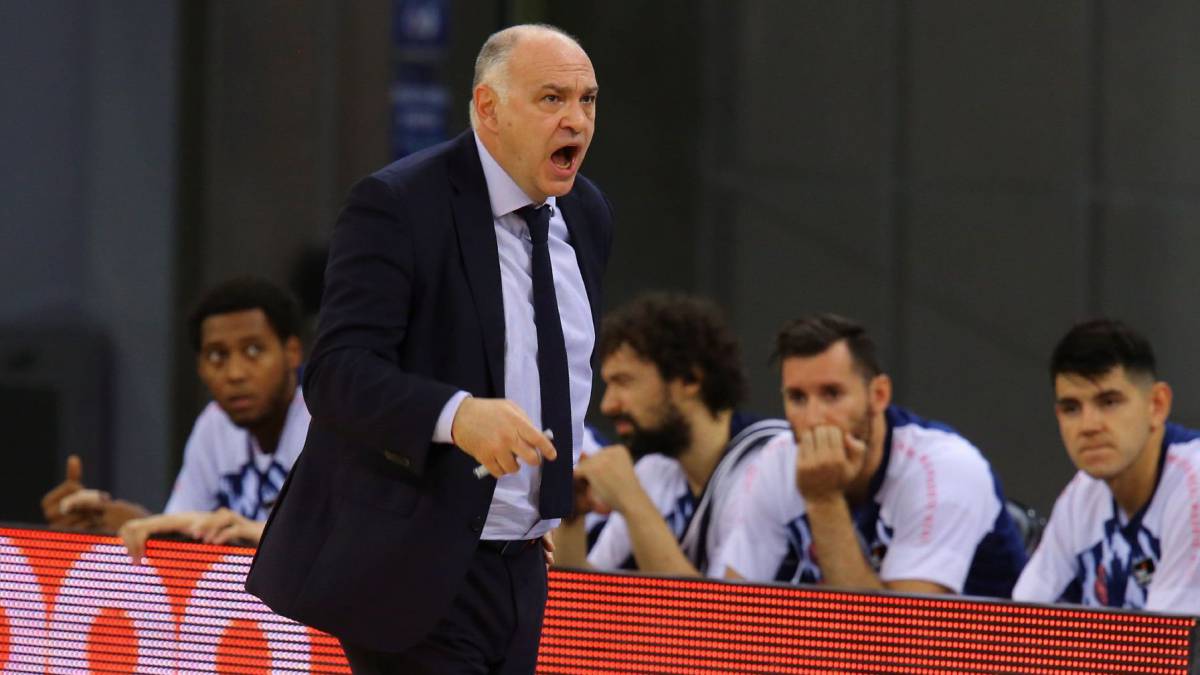 Pablo Laso, coach of Real Madrid, declared thinking about the Euroleague game, against Khimki this Wednesday, that the team must "maintain the philosophy of the game" .
"Against Khimki we will try to maintain our philosophy of the game, lower the number of errors, rebound well, reduce losses. The success will also be an asset to consider. That is the line of growth for the team and we hope to continue it against Khimki "Laso said in statements to the club's website.
"The team is doing well. Last Sunday we had a good game in Gran Canaria and that always helps because it gives us morale. The feeling is that the job is well done, although, obviously, against Khimki it will be a different game," he added .
Laso confirmed that all players are ready to play the next game.
"This Tuesday the whole team trained. There are players who are recovering from injuries, but they have all trained and that is a good thing because it had not happened for three or four weeks. In principle I have everyone, although we will limit the squad taking into account We have weeks left with a very tight schedule, with many games, and I want everyone prepared, "concluded Pablo Laso.
Campazzo: "We want to get the first victory"
Facundo Campazzo, Argentine base of Real Madrid, did not hesitate to describe the match against Russian Khimki, this Wednesday in the Euroleague as "very important" .
"We are facing a very important match for us. We would like to achieve the first victory in this Euroleague and start a positive streak in the competition. We want to become strong at the WiZink Center and that happens by defeating Khimki", said Campazzo.
The Argentine player considers that the last match against Gran Canaria should be the way forward.
"Last Sunday we played a good game in Gran Canaria and I think we should continue along the same lines, defend together with good assists, control the defensive rebound and run as soon as the opportunity arises," he explained.
"If we play that way and we are right, we will have a good opportunity to achieve our goal of adding our first win in this Euroleague", concluded Facu Campazzo.
Photos from as.com