Pablo Laso: "The Armani Milan is one of the greats"
"It's a very complete team," Laso warns, adding that the best news is that all his players "are doing well." "The Armani takes advantage of any mistake very well," adds Tavares.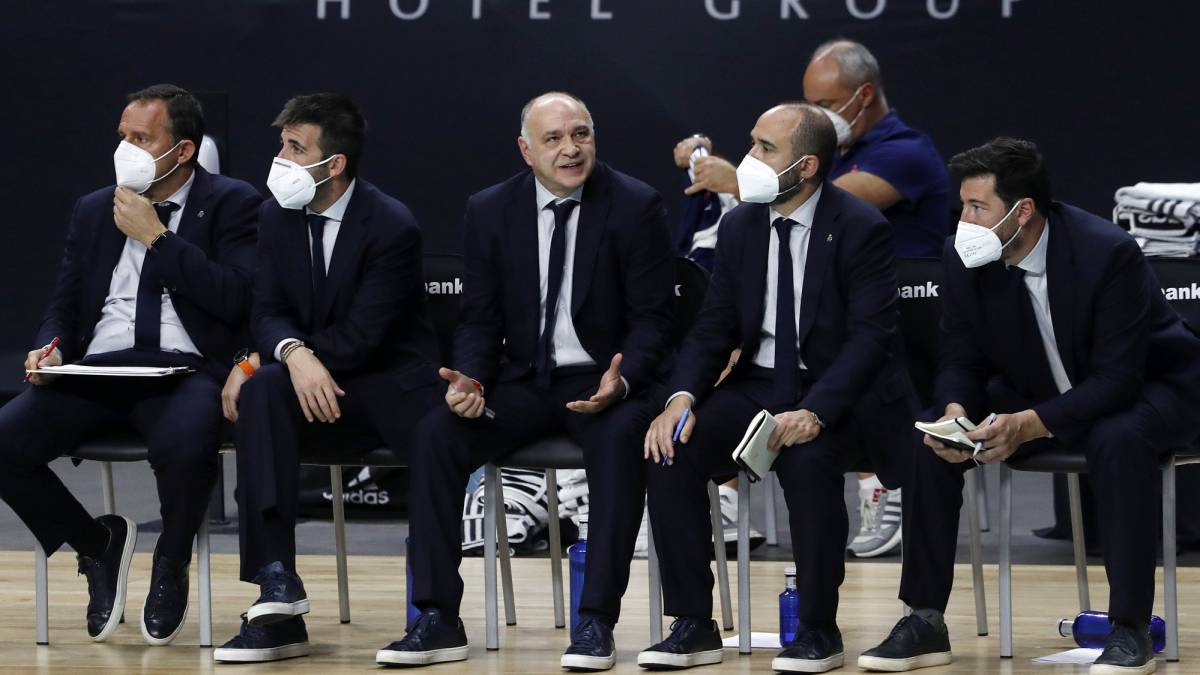 Pablo Laso, coach of Real Madrid, did not hesitate to describe AX Milan as "one of the great rivals of the Euroleague", assuring that it will be "a test of great difficulty" .
"It is a very complete team and one of the great rivals in the Euroleague. For us, this game is a very difficult test," Laso said in statements published on the club's website.
Olimpia Milan has started the season "very well" by winning the Italian Super Cup.
"It has players who are referents in all positions. It has two very unbalancing point guards like Rodríguez and Delaney. Both have a lot of scoring capacity, generate game for teammates and are surrounded by very good players like Roll, Datome, Moraschiniâ" observed the trainer.
"His blocking and continuation game relies on good outside players. The one closest to the basket is very athletic with Hines, Tarczewski, Brooks and Leday," he continued.
Regarding the call, the coach did not release a pledge.
"Today they have all trained, but we have players with discomfort. The best news is that they are all well, although there are people touched. At the last minute we will see how everyone is and we will decide who travels", concluded Pablo Laso.
Tavares: "Armani makes good use of any mistake"
Walter 'Edy' Tavares, Cape Verdean center of Real Madrid, warned of the danger of AX Milan, his Euroleague rival on the fourth day at the Mediolanum Forum, and assured that it is a team that "makes good use of any mistake" .
"Milan has a great squad and all positions are very well covered with quality players, very experienced and who know the competition. We know that we must leave the game against Khimki behind and focus on Armani, a team that it will make things very difficult, "said Tavares.
"A very tough game awaits us, with a lot of demand in Milan and, in order to have a chance of victory, we will have to give our best and be very focused, since Armani is one of those teams that takes advantage of any oversight very well," said Walter Tavares.
Photos from as.com