One year of the sixth MotoGP feast of cannibal Márquez
This Tuesday marks one year of Marc's last title in the queen class. 366 days where the championship is suffering the great void that his injury has caused.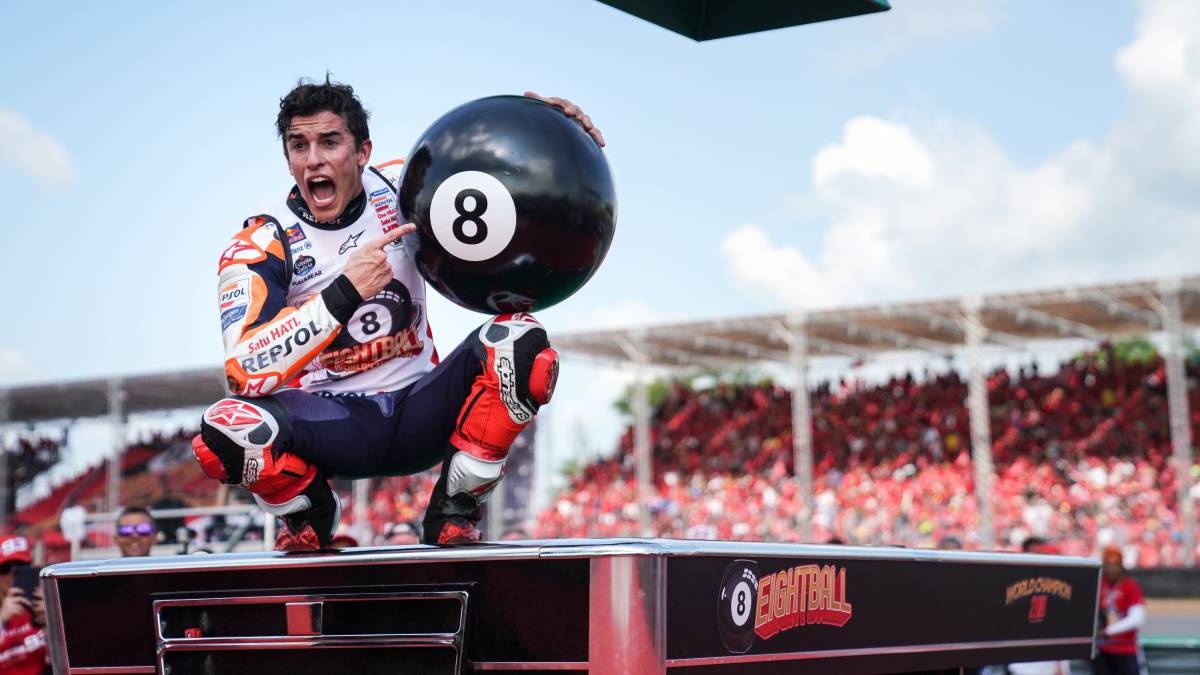 "We can predict something, but suddenly someone like Marc from a different planet appears, gets on this bike and does something we never expected". These were the words that Takeo Yokoyama, leader of the HRC project at a technical level in the MotoGP World Championship, used a year ago to try to express the happiness that flooded the garage of the golden wing factory after Marc Márquez was proclaimed champion for the sixth time in the premier class thanks to their victory at the 2019 Thai GP.
Because Marc got four races before the conclusion of a title that had his name written on it for several months, since Cervera's had only dropped from the first and second drawer of the podium at the 2019 United States GP, exhibiting in all tests an infinite superiority that had not been seen in the championship for a long time. A supremacy that remains very much in force in the highest category of motorcycling, despite the fact that the champion has not ridden the RC213V since the end of July due to a fracture in the right humerus.
108 are the points that Fabio Quartararo has achieved after nine races, 77 less than the Spanish accumulated at this point in the season last year, although it is Honda that is noticing too much the loss of Marc Márquez, since The Japanese brand is last in the team championship and penultimate in the constructors' standings.
"Both morally and physically I feel quite well. I do not even know when I will return, I cannot say, for me tomorrow, but no, it will not be tomorrow, but I think it will be sooner rather than later", he confessed this past Saturday Márquez to the fans of the 'Box Repsol' about his return to the championship tracks. 2020, a year that they will surely try to quickly forget in Japan and Cervera.
Photos from as.com