The Norwegian midfielder suffers a right soleus injury that will keep him away from the pitch for the next month: he will miss Madrid's next six games.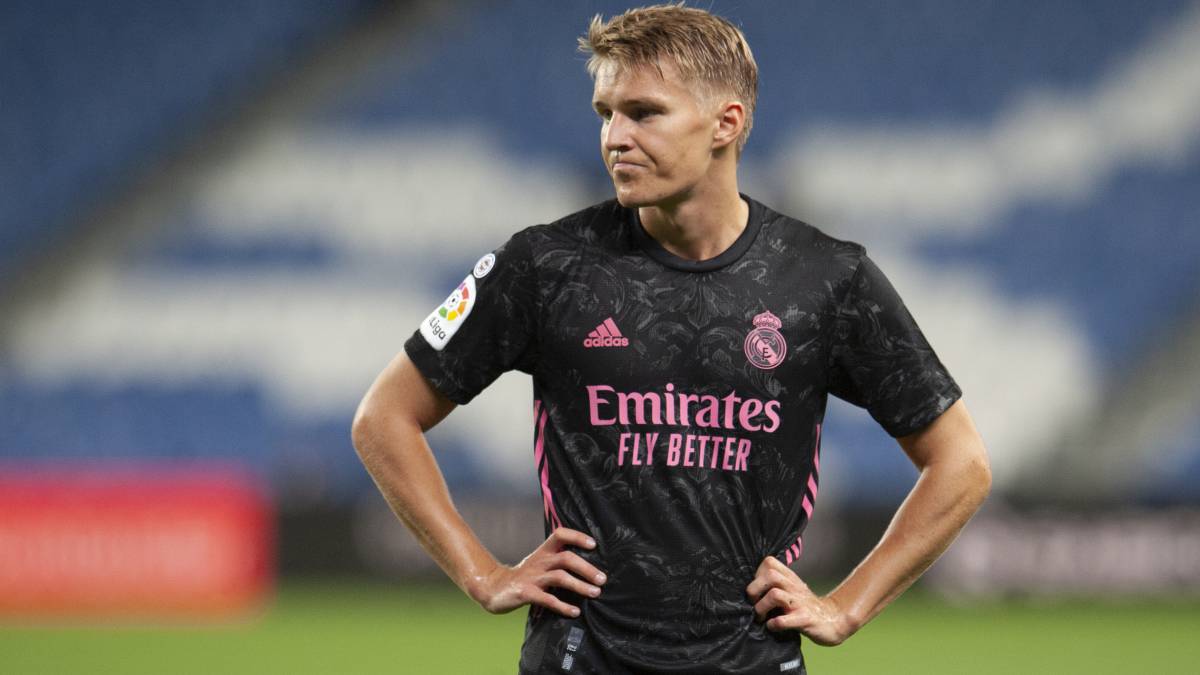 The bad news continues for Martin Odegaard. The young midfielder (21 years old) will be out during the next month of competition. It is estimated that his return will take place after the next national team break, in November. The Norwegian suffers a tear in the right soleus, as the white club reported through a medical report last Friday.
After leaving two days of rest to see how the injury progressed, the new tests (a new MRI) that the midfielder has undergone have determined that he suffers a tear in said muscle. The result is that he loses the next six games for the white team: the first three of the Champions League, starting with Wednesday's against Shakhtar, El Clásico on Saturday 24, Huesca and Valencia. The match against Cádiz has already been lost for this reason. He will not travel with Norway in the next national team break, and it is expected that, depending on the evolution, he may be available to face Alavés.
Odegaard played the three matches that the Norwegian team played in the last national team break: he played 111 minutes in the match against Serbia in which his team played the pass for the next European Championship of national teams and that served for the Balkans to get their ticket to the European tournament. He played another 70 minutes in the win against Romania (4-0), and another 78 in the victory against Northern Ireland, in the Nations League: 259 minutes in total. Almost four hours of play. Now he will miss the games against Romania (November 15) and Austria (November 18) .
So far, Odegaard has not had a good foot in his rentreé in the white team: he tested positive in a first test for Coronavirus, he was a starter in the first two league games, against Real Sociedad (the team in which the past shone campaign) and against Betis (he was relieved at halftime). He had minutes at the end of the match in the victory against Levante (he started in the 88th minute). He did not play against Valladolid ... Now it's time to hope that his recovery is safe. The soleus is a treacherous muscle: ask Bale…
Photos from as.com