Nurburgring fog cancels practice
Neither FP 1 nor FP 2: the long-awaited adverse weather conditions prevent the cars from touching the asphalt on Friday of the Eifel GP.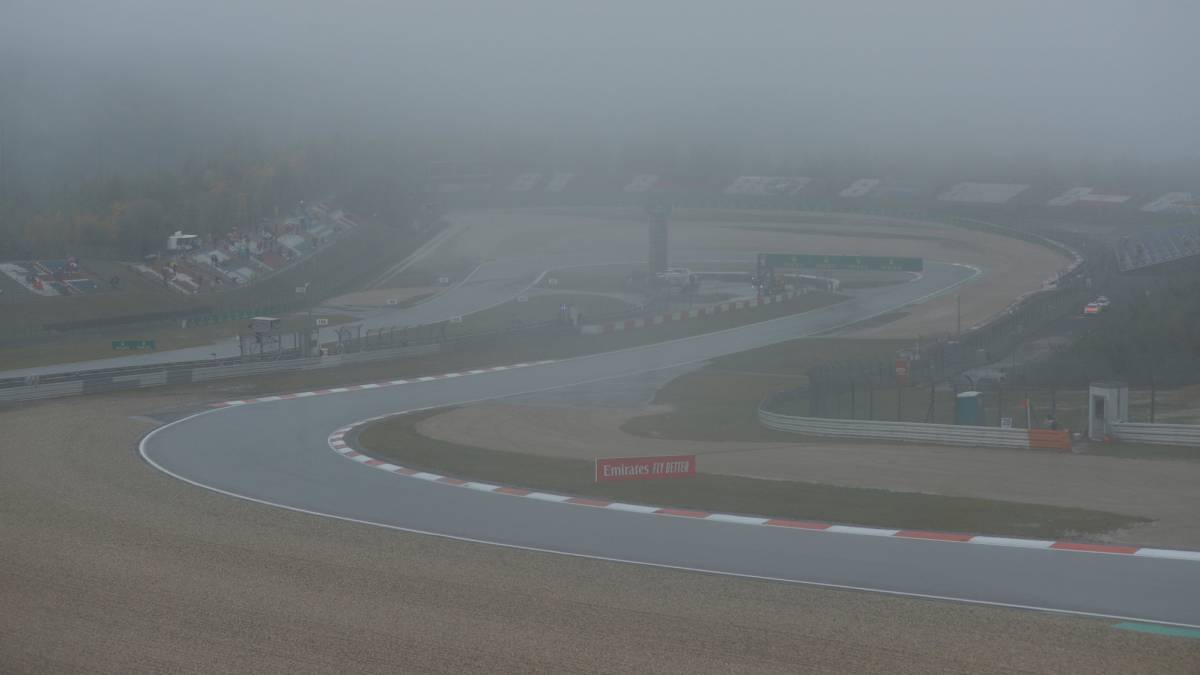 The great desire to see modern Formula 1 cars at the Nurburgring remains after the first day of the Eifel GP, because there was no practice. The adverse weather conditions, with fine rain and constant fog around the Eifel circuit, made it impossible to hold the two practices. There were difficulties for the medical helicopter to be able to fly from the circuit to the hospital, 54 kilometers away, which prevented any activity on the track, and grip on the circuit was poor with temperatures of 11ºC in the air and just 12ºC on the asphalt. At 11:00 the pit lane did not open and at 12:00 the cancellation of the morning session was officially confirmed. As for the evening, it was to begin at 3:00 p.m. and an hour later it was concluded in the same way.
They were left with the desire Mick Schumacher and Callum Illot, who had to debut with Alfa Romeo and Haas respectively. Ferrari junior drivers will have to wait for another grand prix to make their debut in free practice. And the hundreds of fans who had bought their place were left with the desire and waited patiently in the stands.
Work accumulates for everyone. Carlos Sainz had to thoroughly test the new aerodynamics of the McLaren MCL35, although under these conditions not many conclusions would have been drawn. Ferrari also brings improvements to the Nurburgring. But if the Eifel region is known as the Siberia of Prussia, it is not a surprise that the Nurburgring, in October, has shown its worst face as Formula 1 returns. It threatens to also be a challenge in the face of the elements.
Photos from as.com