Neither Cristiano nor Mbappé
France and Portugal signed the armistice and drew without goals in a match without rhythm or chances that leaves open the future of the group in the Nations League.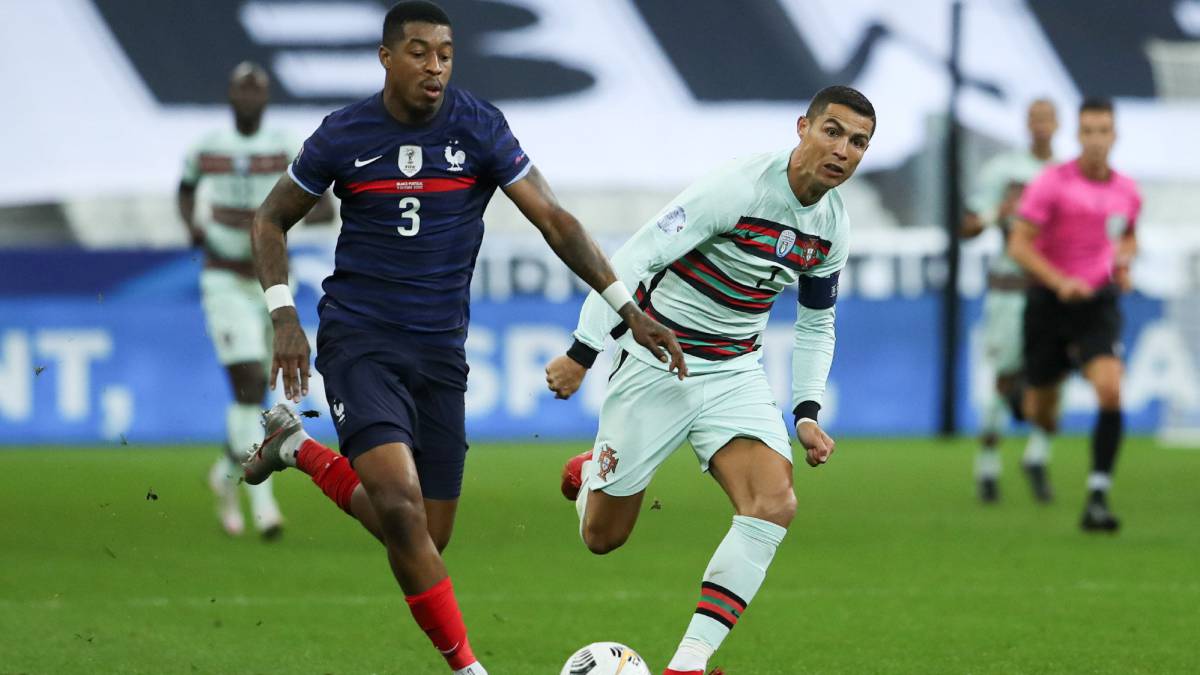 France and Portugal signed a goalless draw that was a true reflection of what was seen on the pitch. The game was slow and seemed more like a friendly than Nations League. There were only three shots on target during the 90 minutes and not one of the two teams took a chance to change the course of the match.
Four years later, both teams met again after the agonizing final of the 2016 Eurocup that the Portuguese won with a goal from Eder. Cristiano was returning to the Stade France, a stadium where he retired injured four years ago. There were many outstanding accounts in a match that was to be decided by the Nations League group.
The initial excitement of the match completely faded during the first 45 minutes. France and Portugal added a shot on goal in a game that was disappointing in terms of gameplay. Deschamps, who had decided to bet on Rabiot in midfield today, got us used to a game with very little rhythm and few occasions. Only one shot from Griezmann was saved in the 35th minute that Rui Patricio caught without problems.
Portugal, for its part, caught the slow rhythm of France. He did not suffer, but neither did he create danger. In a team with Joao Felix, Cristiano Ronaldo, Bernardo Silva or Bruno Fernandes, it is strange that he does not shoot on goal for 45 minutes. However, the feeling it gave at Stade France is of being a very serious block with few cracks in defense.
Mbappé, fed up with not receiving balls, generated the clearest chance for France as soon as the second act began. The PSG striker got away from Danilo with a big cut, but Rui Patricio guessed his intentions in the one-on-one game. It was the highlight of a France that, beyond its weaknesses to reach the rival area, prioritized not fitting in. Deschamps and Fernando Santos, characterized by being two pragmatic coaches, did not move and, although Del Cerro Grande annulled a goal by Pepe, the chances were conspicuous by their absence and the result did not move. A tie that leaves open the outcome of the Nations League group.
Photos from as.com