Nadal: "It was difficult to play with so much wind on the court"
The champion defeated Sebastian Korda without a problem, with the wind whipping the Chatrier, and reaches his 14th quarter-final at Roland Garros.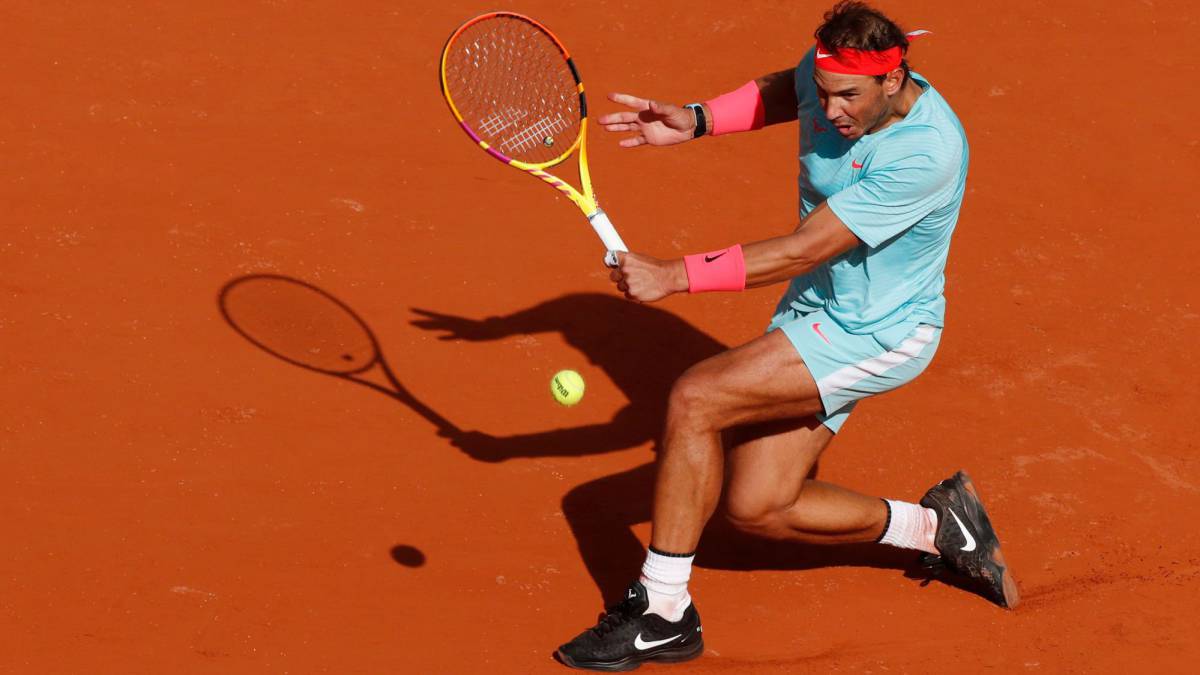 Rafa Nadal had no problems defeating Sebastian Korda 6-1, 6-1 and 6-2 and reaching the Roland Garros quarterfinals. A round that he accesses for the fourteenth time in his career. "I am very happy, it has been a good game against a very difficult player and with a great future. I predict the best for him. His ball hitting is impressive when he hits him well. It was difficult to play with so much wind," Nadal praised still in the track to the son of Petr Korda, who was champion in Australia and finalist in Paris. "All generations that come must have a passion to play and reach the top and if I am an inspiration for young people, that makes me happy," Rafa explained about the admiration that Korda professes for him, who named his cat Nadal.
At a press conference, the Spaniard delved into the analysis of the match and touched on other issues related to his future in the tournament and the moment of the game in which he is.
Pressure: "I don't know. I wouldn't say yes, because my goal is to be 100% every day and produce opportunities. I have no less pressure to be in the quarterfinals. "
Korda in the match: "He started playing well, but it was hard for him to find himself 2-0 against having played well. For me the beginning was important so that he did not fall apart. He is young, he makes mistakes because he is young and that is normal in a fourth round match of a Grand Slam. But good things come naturally to him. "
Korda's future: "He has an amazing backhand, but also a good forehand, he has the right position on the court that allows him to dominate. He must improve his serve, but I think he will be in that logical process of improvement soon. "
Sensaciones: "I am in the quarterfinals without losing a set and with very favorable markets. Done things right and the next opponent will be tough. Today, due to the conditions, it was impossible to play a fantastic game. "
Next rival: "The two rivals are young and of high quality. Zverev is in a great moment because he was just a finalist at the US Open. Sinner is getting better every week, it is continually evolving, it has amazing potential and it moves very fast. Zverev has always been a top-level rival, he is one of the best in the world and has achieved great things, such as in New York, where he took a step forward. I need my best tennis to advance. Sinner has beaten great rivals and takes steps forward every week. "
Match conditions: "It was very windy, the sand was rising all the time. Today was one of those windy days. Today I have experienced sun and shade, a new circumstance ... Still, no complaints. I can only be very happy, I am in the quarterfinals, now the most difficult part is coming and I hope to be prepared "
Conditions in the tournament: "My speech has not changed nor will it change. Conditions are not perfect for me, but what I am not going to fail at is my attitude. I will see things in a positive way to give myself the maximum opportunities. The conditions are there, but I feel more and more confident. "
Prepared: "I haven't seen any quarter-finals in six months. I have won four games without suffering much. Now I hope to be ready, with enthusiasm and determination to try to do my best and be 100% competitive. Getting here is not so easy, but now they are going to get complicated. I hope to be prepared. "
Photos from as.com