Nadal's 'statue' on stage
The illustrator Marselle published a sympathetic cartoon that sums up the Roland Garros final, in which Djokovic was unable to storm Nadal's reign in Paris.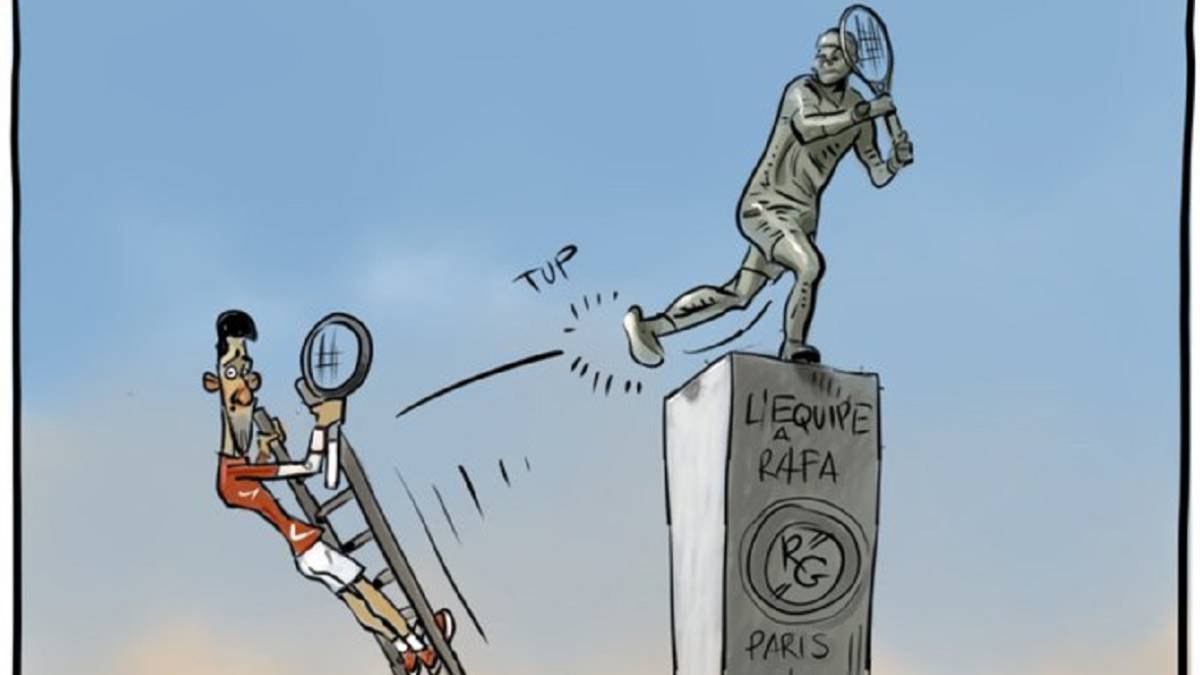 The cover of 'L'Équipe' last Friday gave much to talk about after the French newspaper spoke of Rafa Nadal as 'a statue to be demolished' by the other three semifinalists of the tournament: Diego Schwartzman (whom Nadal beat in the semifinals) , Stefanos Tsitsipas and Novak Djokovic, who would finally fall in the final for the title against the Balearic.
As a result of that cover, the illustrator Marselle published a nice cartoon on his Twitter account in which Novak Djokovic appears on a ladder to try to assault the 'statue' dedicated by L'Équipe to Rafa Nadal at Roland Garros. However, Nadal stomps the ladder with his foot and prevents Djokovic from reaching the statue, making a clear simile of what was the Roland Garros final.
After his thirteenth title at Roland Garros, the possibility of a real Nadal statue being placed in the Parisian venue continues to win many integers, although the Balearic prefers to continue expanding his legend in Paris year after year in search of more Roland Garros titles.
Photos from as.com