The losses of Carvajal and Odrizola on the right side place him as a starter again against Cádiz, as against Levante. The alternative is Mendy.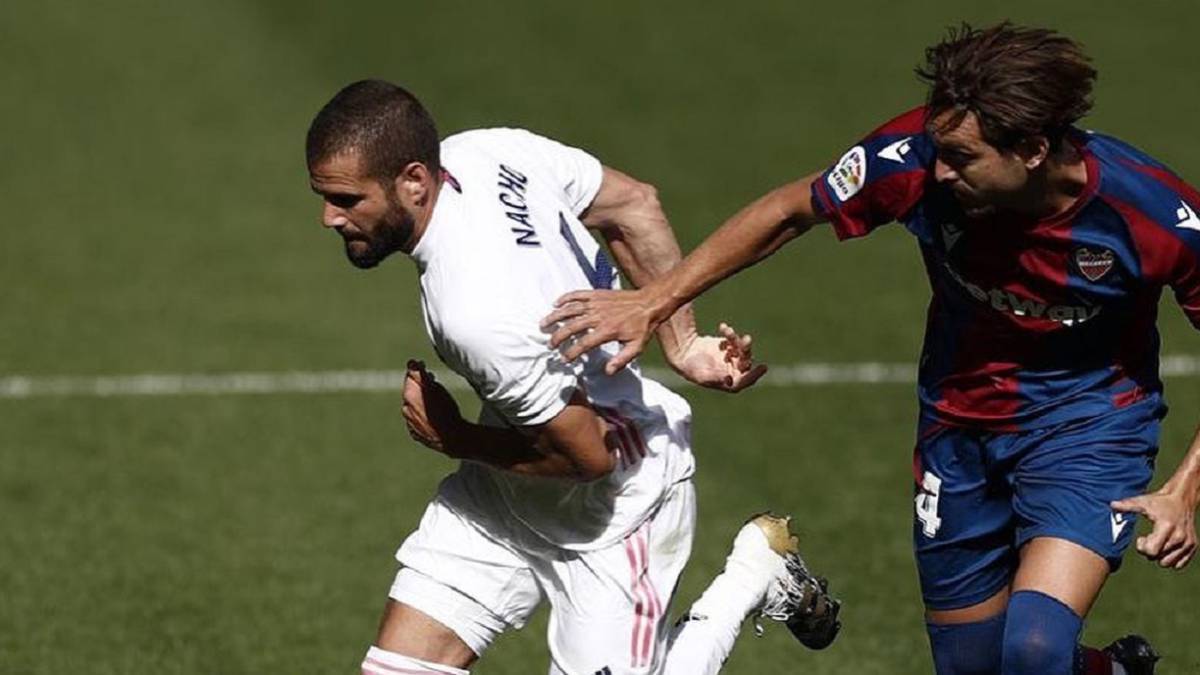 Real Madrid continues with the infirmary full of right backs. Not one or two have fallen, but up to three. Because to those who have their natural position there, Carvajal and Odriozola, starting and substitute theorists, we must add Militao, who in his career has played in the band almost the same times (42) as in the center of defense ( 56). With the medical part like this, the figure of Nacho (30 years old) reappears for Cádiz (Saturday, 6:30 p.m., Movistar LaLiga) .
The youth squad, a boy for everything from Zidane and his predecessors, has previous experience on that side. In it he exceeds thirty games, the last just before the selection break. It was at La Cerámica, at 0-2 at Levante. The French coach, who could have changed bands to Mendy as a patch, preferred to bet on the Complutense, who left some discreet statistics. He had a 95% success rate in the pass, he was the one who focused the most (4), provided an anticipation and six recoveries, he made a foul and they made him two. However, he finished as the most dribbled Real Madrid player (3) and lost nine balls.
Nacho seeks to make up for his season with fewer minutes
Without fanfare, his performance reached a level to repeat this day at Di Stéfano, even more so when Mendy came from traveling with France. Carvajal will be out until December, approximately, and his first relief, Odriozola, continues to train inside the facilities due to a blow to the calf. This opportunity that the Basque cannot take advantage of because of this inconvenience is wanted by Nacho, who has not accumulated two consecutive starts in the League for just over a year, when at the end of September he started against Osasuna and Atlético. In both days Madrid kept the door to zero: 2-0 and 0-0.
This continuity would give a lot of oxygen to a Nacho who lost weight in the team the previous year, due to injuries and the signing of Militao. He barely played 685 minutes in ten games, his lowest data since he entered the first squad regularly in 2012-13. Then he played more with both Castilla (1,710 and 19) and with the majors (863 and 13). Now, in addition, a very special enemy awaits him at Di Stéfano, another madridista from birth and training in Valdebebas: his brother, Álex Fernández.
Photos from as.com