Nachbar: "A bubble system would be the best solution"
The president of the Players Union spoke about the situation of the Euroleague and the problems of the competition in 'Sportando'.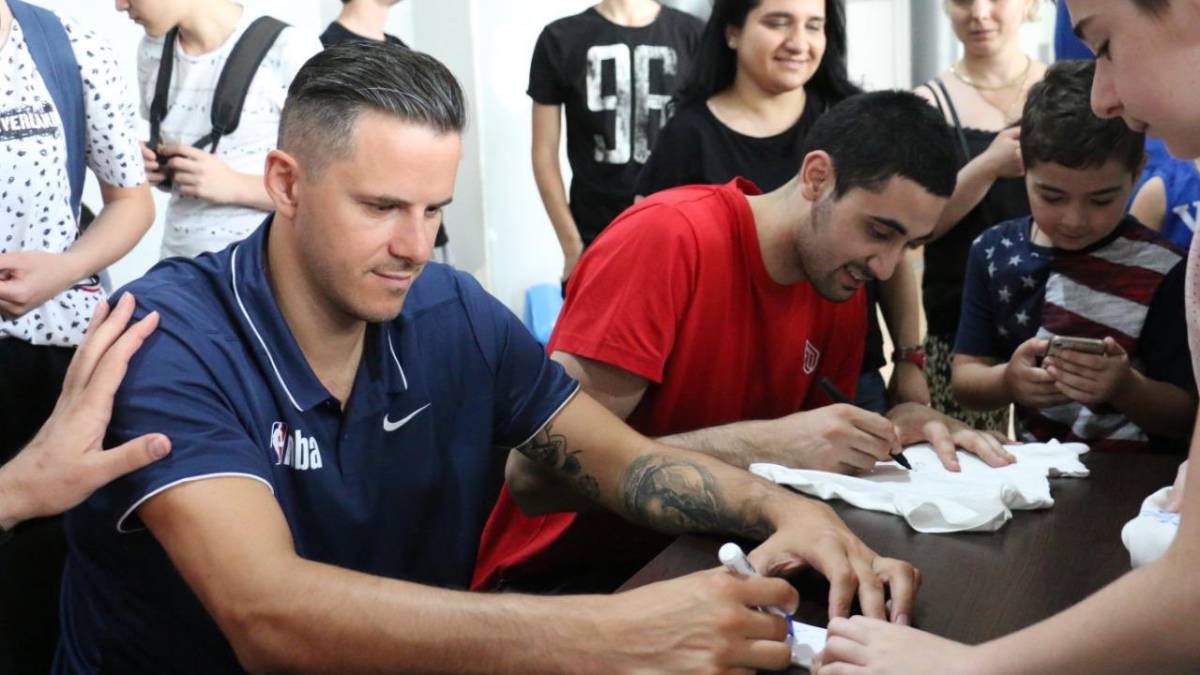 Bostjan Nachbar, president of the Euroleague Players Association (ELPA), spoke in Sportando about the situation of the competition at this start of the course. The former player would bet on a mixed version of smaller bubbles to solve the season. "I think the 0-20 rule is very severe, but I understand that the Euroleague and the clubs agreed that this would be the case initially. Nobody wants to see suspended matches, especially the players, who want the competition to be decided on the pitch. I don't consider that the Euroleague is not fair, because the rules are the same for everyone, but I do not think that matches can be decided without being played ".
The ELPA proposed earlier this week to eliminate the 0-20 rule after the cases of Asvel Villeurbanne and Zenit Saint Petersburg, something to which the Euroleague has agreed. "A bubble would be the best solution, but unlike the NBA, the Euroleague has to reach agreements with many national competitions. Perhaps a mixed version of smaller bubbles throughout the season would be the best solution, but again we are talking of a complicated subject ".
The model proposed by Nachbar would be similar to that of the women's Euroleague. FIBA decided to change the format and create four groups of four teams each with two bubbles in which each team will face the three rivals from the same group. Then there will be another bubble for the quarter-finals and the Final Four.
Nachbar hopes that the 2020-21 season can be resolved satisfactorily. "We all learned a lot from last season. Our main concern is the protocols and the health of the players. We discuss daily how to control the virus situation, especially since the protocols of national competitions are different and that the Euroleague teams travel regularly at international level (there are teams from 10 different countries). We do our best to create a secure platform and try to solve unexpected problems. The players want to finish the Euroleague. "
Photos from as.com